trekking-etc/viewer
The iOS app that allows to view the trekking-etc contents on the field is available for free on iTunes. Compatible with iOS version 7 or greater.
In case you have already installed the app, we recommend you to check you have version 2.0, or to update it.
Read this QR-code with your smartphone to download the app:

A few examples of the available functions follow.
---
Home page
In on-line and off-line version: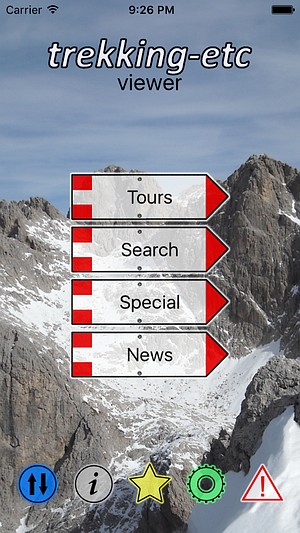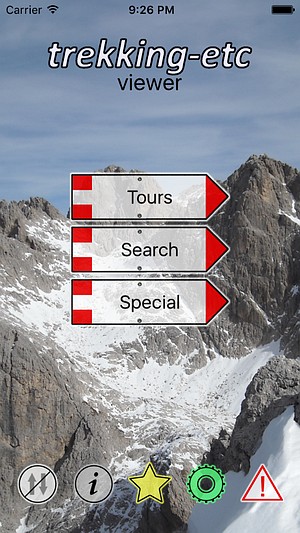 ---
Search
Simple, or within a given radius from your location: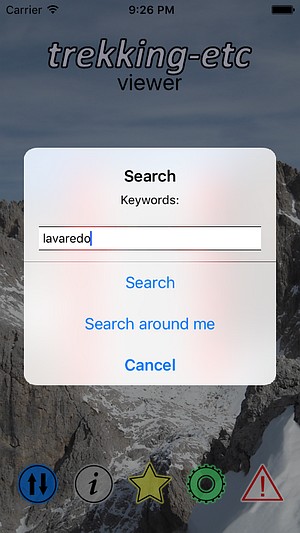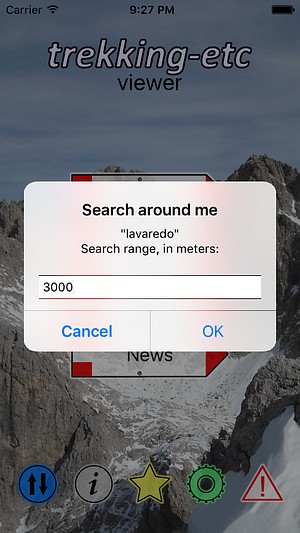 ---
Lists
Samples of lists of geographical areas: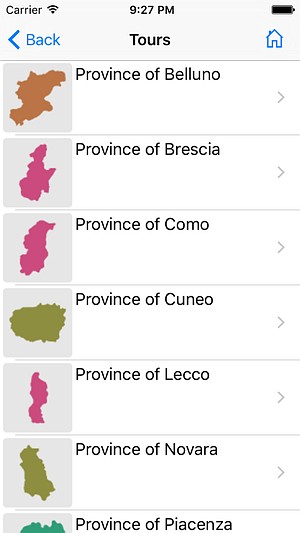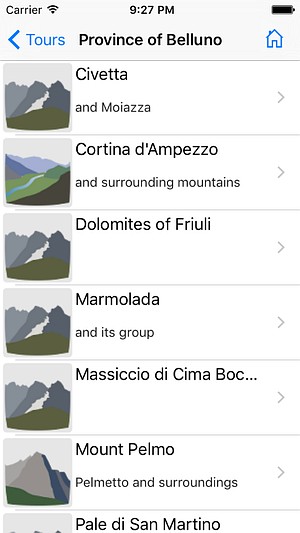 Example of list of tours: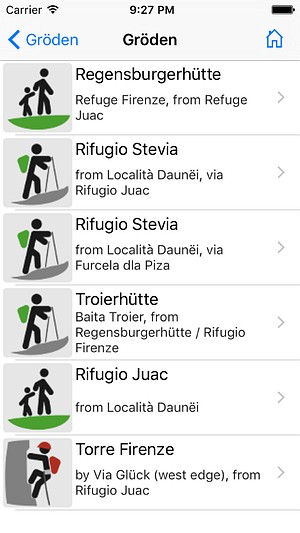 ---
Descriptions
Description of a tour, description of a point of interest: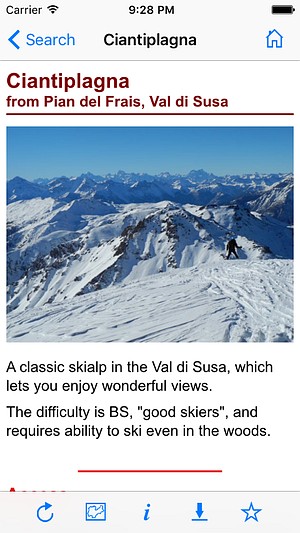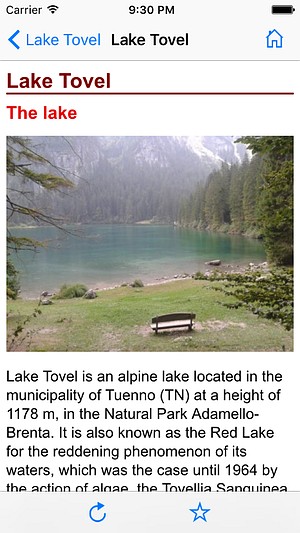 ---
Maps
Examples of the on-line and off-line versions: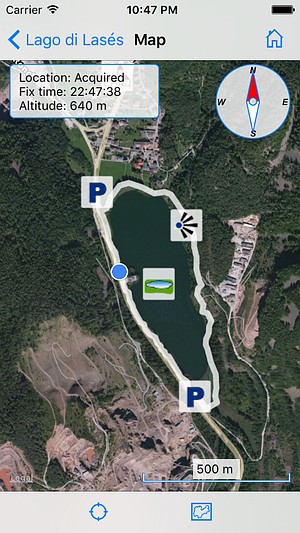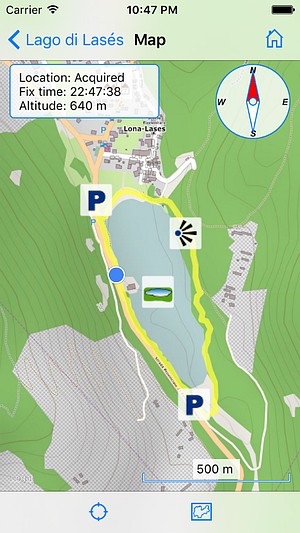 ---
Info sheet
and weather forecast: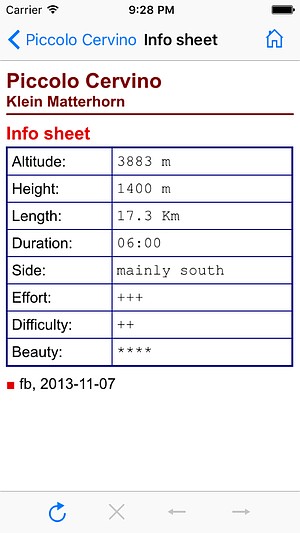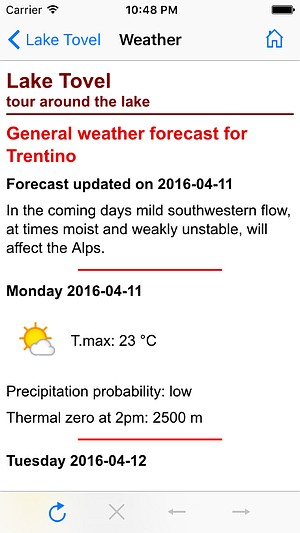 ---
Other functions
Route to starting point, contacts of refuges and other accomodations: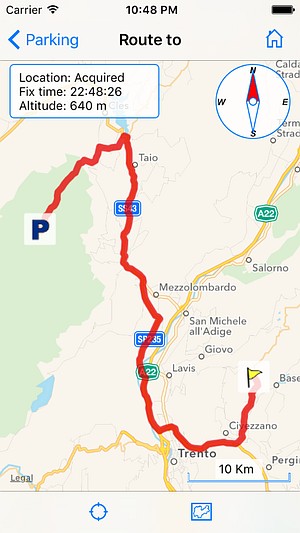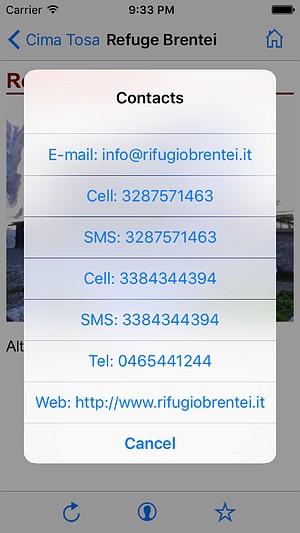 News, Emergency SMS: