RIFUGIO COLDAI
Lago Coldai, and Cima Coldai, from Piani di Pezzè, via Malga Pioda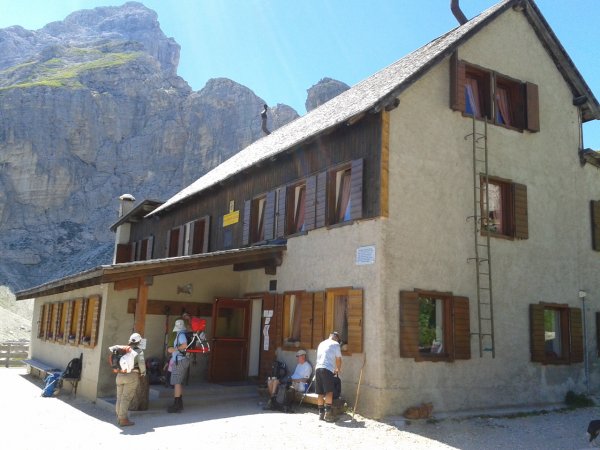 It is a classic route, in a beautiful setting at the foot of the Civetta, easy and popular. Beautiful views, both along the path and from the lake.
For those who want to climb somewhat higher, the climb to Cima Coldai, an exceptional vantage point, is a must.
---
Access
If you use the cableway from Alleghe to the Piani di Pezzè, the parking is located in an area a few tens of meters from the station.
---
Route
From Piani di Pezzè, take the path that heads south. You can either follow the dirt road, or the sign for the Refuge Tissi. Then you follow the broad and easy path, only occasionally steep, which goes up along the ski slopes: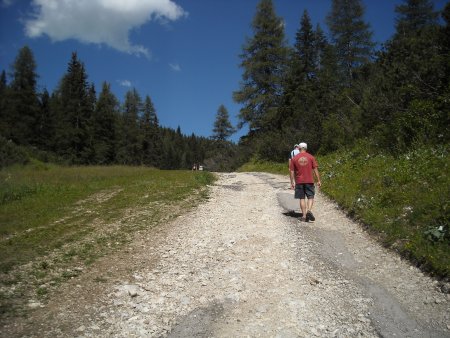 First you reach Malga Pioda, after about one hour: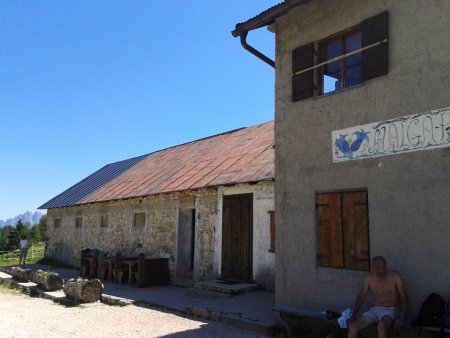 From there, the trail, still easy, goes up towards the refuge: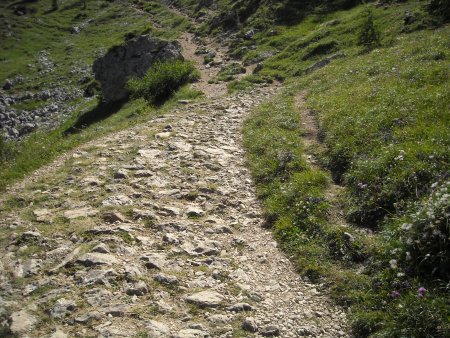 After about another hour to reach the refuge.
From the refuge you quickly and easily reach the lake.
For those who want to get on top of Cima Coldai, adding about 250 m in altitude, there is an easily identifiable trail that goes up, from near the lake.
The trail first climbs from the south, then around the mountain on the east side and finally on the north-east. Some passages of I degree towards the end allow you to reach this beautiful vantage point.
The view of the lake is truly magnificent: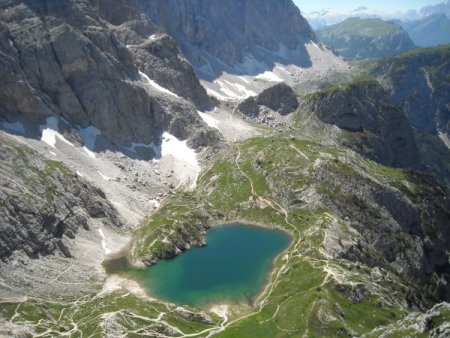 But the 360-degree panorama is also very remarkable, including the Pale di San Martino, the Marmolada, the Sella group, and many other dolomitic groups. Standing in the foreground, to the north-east, the Pelmo: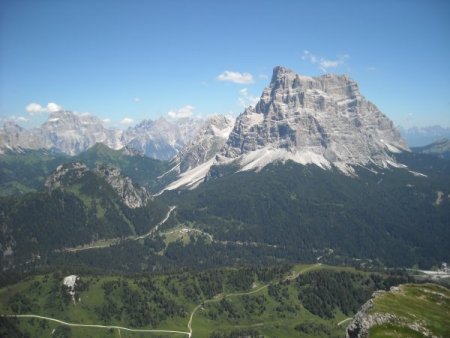 ---
Return
Same trail.