MONTE CASTELLO DI GAINO
from Valle delle Camerate
Monte Castello di Gaino offers a panoramic position on Lago di Garda, and can be pretty easily be reached by trekking. Here is described the trek from Valle delle Camerate, the valley that from above the village of Gaino winds its way between Monte Castello and Monte Pizzoccolo.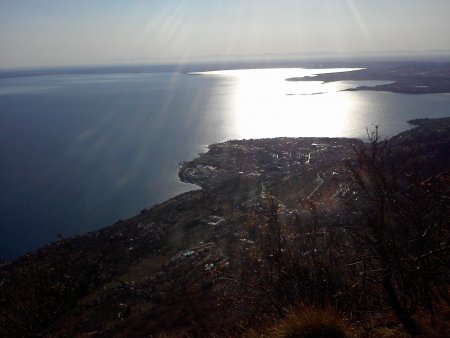 ---
Access
Along the West Gardesana road, at Toscolano, turn following the indication towards the town of Gaino. Reach the town and drive beyond, until you come to a clearing where you can leave the car: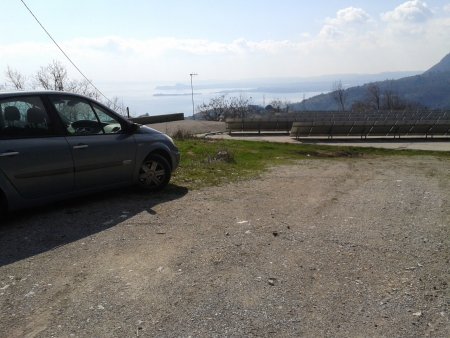 ---
Trail
Take the uphill path; when you reach the sign for the climbing site, go straight. Follow the trail that mainly goes diagonally up the eastern side of the mountain, until you reach a saddle, with an indication to the left, for the summit.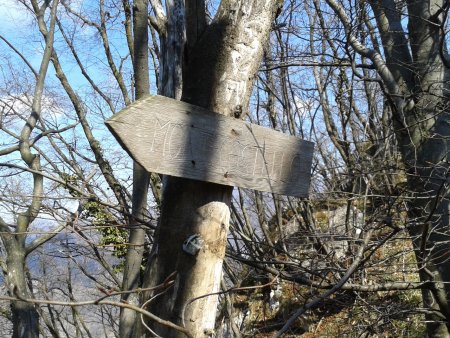 Now continue along the north side, with the help of some cables, until you reach the summit: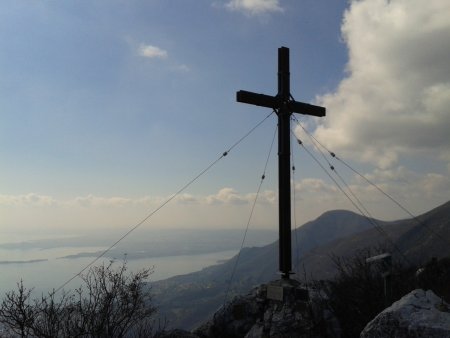 ---
Return
Same trail, backwards.