SASS D'ORTIGA
by Normal Route, from Refuge Treviso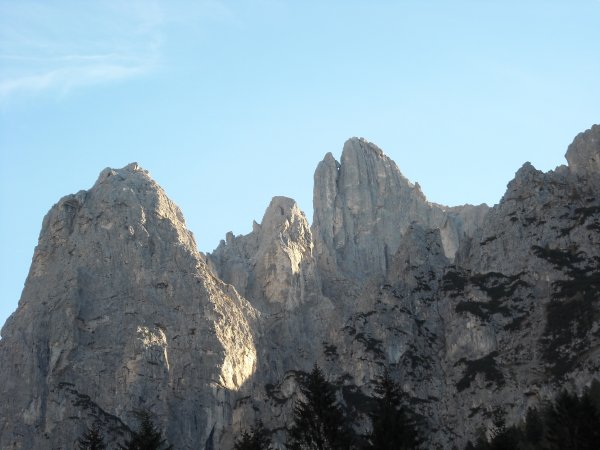 The normal route to the Sass d'Ortiga can be considered at the limit between hiking and climbing.
This peak, in fact, which has a vertical edge and walls, where some climbing routes of all respect can be found, allows on the southeast side a relatively easy climb, whith only a few steps above the second degree. The view offered by the summit abundantly rewards the thousand meters in altitude required to reach it (more than 1300 if you start from the parking lot instead of the shelter).
Author's Note: I thank my friend Armando, who shared with me this climb and who appears in several photographs. Some photographs were taken by him and granted by his courtesy.
---
Route
From Refuge Treviso take the path 720, which rises steeply into the valley to the east. You pass next to the Dente del Rifugio. The sentinel placed on top of it is peculiar: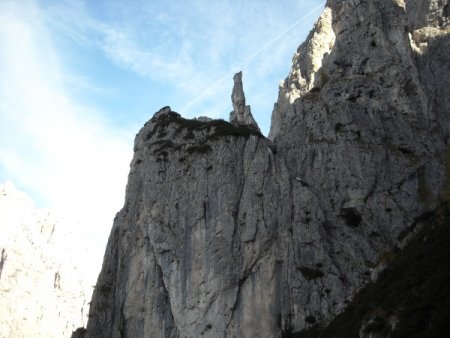 You continue to rise, surpassing also the Punta della Disperazione, on the opposite side of the valley:
The trail climbs less steeply for a while, then again steeper, and before you reach the Forcella delle Mughe, you climb on some rocks of I degree, with a couple of steps of II degree: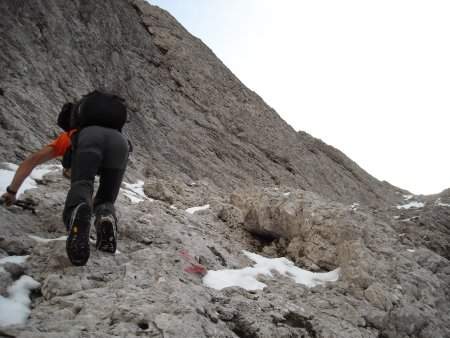 From the saddle, between the Sass d'Ortiga and the Pala della Madonna, you can admire the view on both sides of the watershed.
You go up to the north on a lawn, avoiding taking the track that branches off to the left, to the routes of the edge. Along traces, on grass and rocks, you soon reach the starting point, identified by a crack and a red arrow painted on the rock: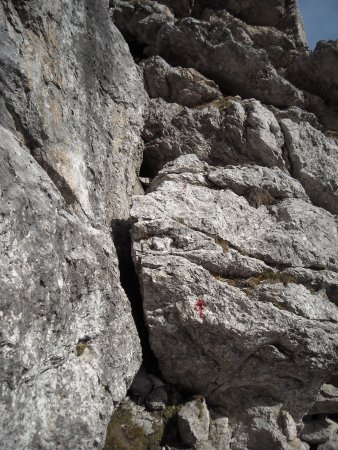 You can overcome it directly (possibly with the help of a cemented nail), or climb a few meters to the left and cross right. Then you go up a few meters: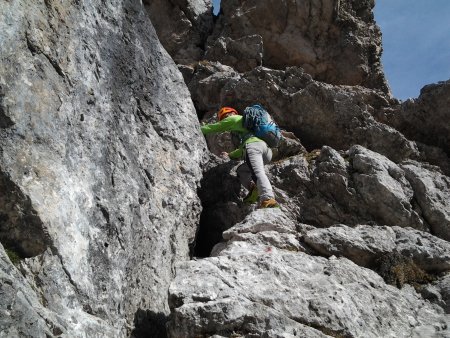 and climb up the inclined ledge on the left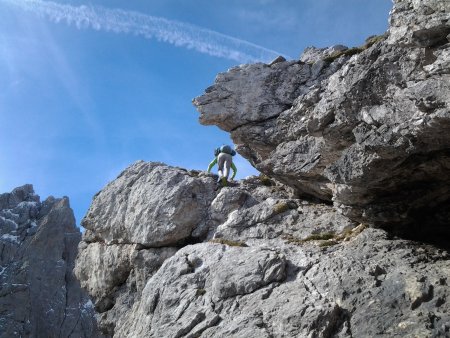 You continue to rise, following cairns and red marks, on sections of trail and stretches of rocks, including a short chimney: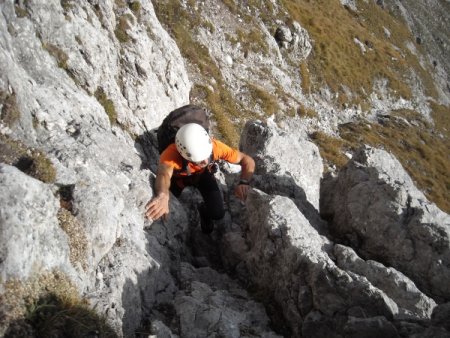 After about 150 m of climb, you go up without any more difficulty, up to the secondary summit: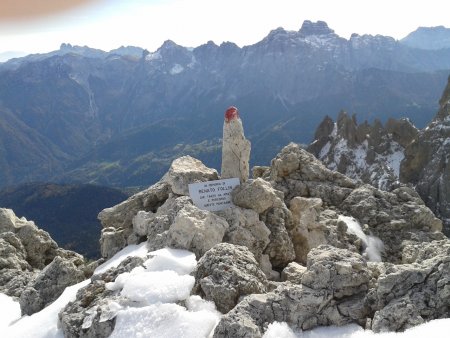 To reach the top, at a little different height, and a few dozen meters away, you must first get down on rocks: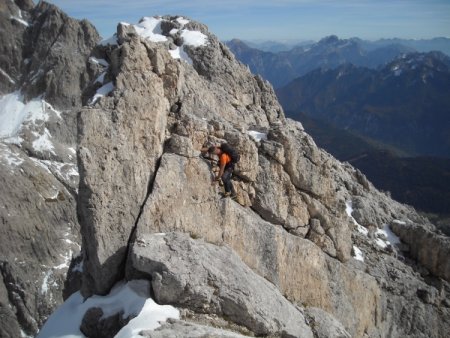 then traverse a short ridge. The summit is marked by a good cairn: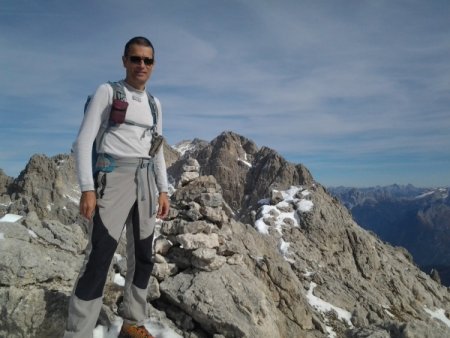 The view is wide and spectacular, on the Val Canali and Fiera di Primiero, on the Sass Maor and the Vallone delle Lede: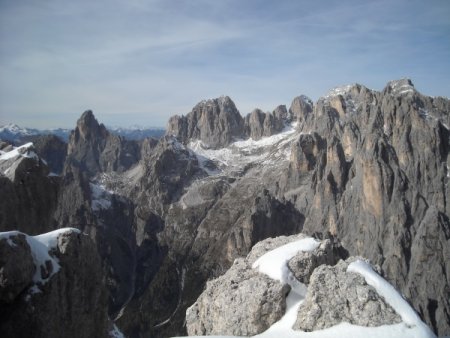 Then on the more distant Marmolada, the Cima del Coro, the Cima dei Vani Alti, the mountains of Belluno, and finally the Pala della Madonna and the more distant Sass de Mura: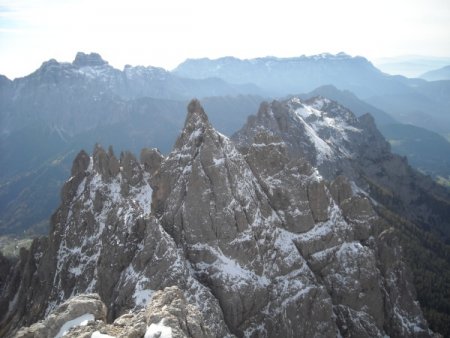 ---
Return
Same trail, with the possibility of some double ropes, on cemented nails.