PUNTA TELEGRAFO
from SP3, via Sentiero Bovi
The route described here should be the one allowing you to get to Punta Telegrafo with the lowest possible altitude gain. Interesting views on the east side in case of good visibility, even better of course from the top and surroundings, where the view also opens up across Lake Garda.
Author's note: I want to thank Roberto, who has shared this trekking with me and appears in several pictures.
---
Access
Along the SP3, which runs along the east side of Monte Baldo, just north of the border between the provinces of Trento and Verona, is a pitch to park, with a signpost for path 652: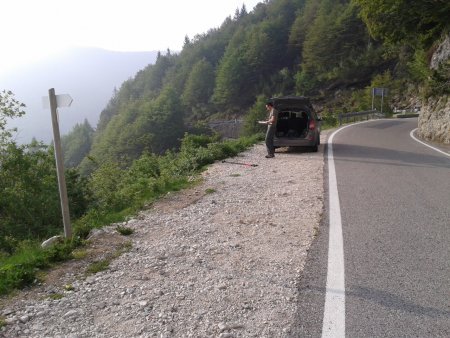 ---
Route
Take path 652, which goes up diagonally across the eastern flank of the mountain. About a quarter of an hour after the start, you are above the Passo Cavalli di Novezza and the hut: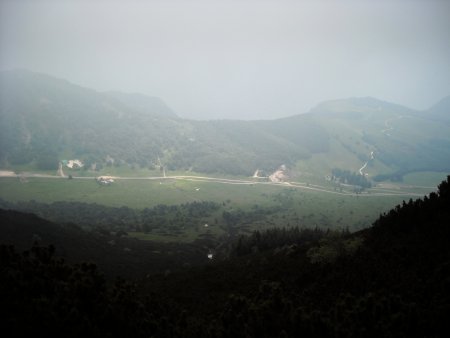 Higher still, you find the junction with trail 66, which you will pass straight ahead. The trail continues for a while, variously steep, until it finally reaches the ridge trail. Soon after, a fork, and a second at close range, direct you to the goal.
With the last few bends you come to the crest: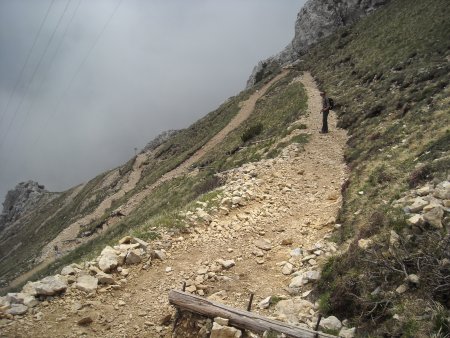 From here you can go down to the shelter, or go directly up to the summit cross, in a few steps: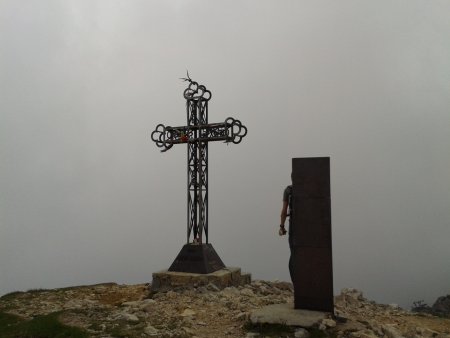 ---
Return
Same trail.