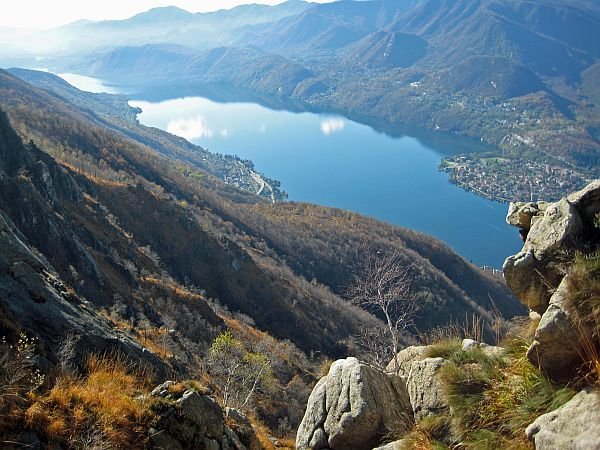 A nice tour with views of Lake Orta, inside nature, but also leading to places rich in history and culture, and characteristic corners, churches and villages.
---
Access
You can park near the Forum of Omegna.
---
Route
Starting from the Forum of Omegna pass the church of the Madonna del Popolo and turn left into Via A. Nobili.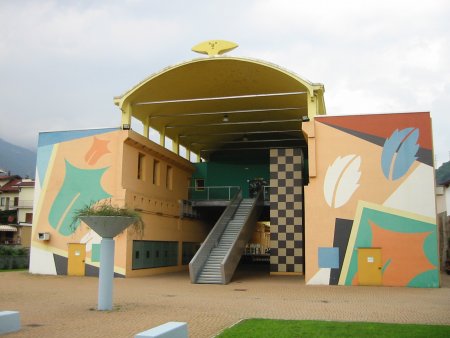 First go up the road and then the lane following the path indicated as P3 (in the direction of Alpe del Barba).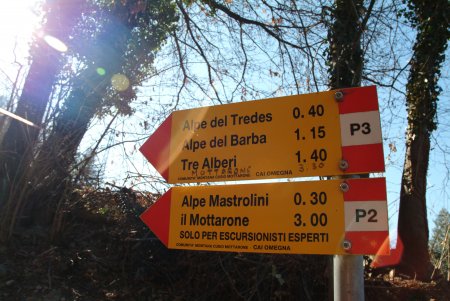 After about an hour's walk, you reach the ruins of an old mountain pasture; here the path becomes flat for a while and after the river, it starts to climb decidedly again into the wood.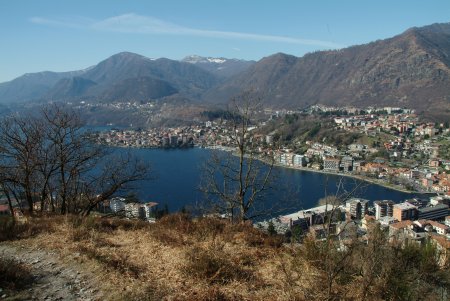 Now, you reach the Alpe del Barba where you can enjoy a wonderful view of Orta Lake and the town of Omegna. From the Alpe del Barba, go on following the track that goes up in hairpin-bends into the wood.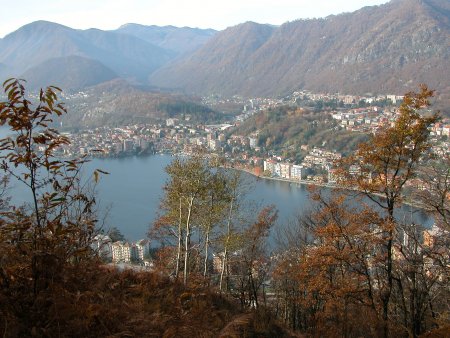 Go on until the fork keeping to the left and reach the locality Tre Alberi with the enormous beech. Now, bare right in the direction of Alpe Selviana and go slowly downhill along the sandy track until you reach the road. Here, carry on downhill to Alpe Selviana in the direction of San Maiolo of Agrano.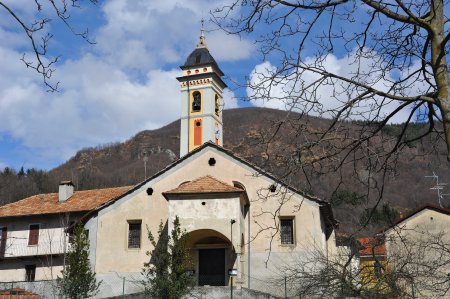 Near the church, in a chapel an unusual mummy is kept.
Go on towards the cemetery keeping to the right down through the wood towards Crabbia. Once you have reached the village of Crabbia turn right at the junction following the indications for Borca: the path quickly becomes quite small becoming a single-track that continues into the wood a little above the railway track Novara-Domodossola.
Walk downhill for a short while through the trees until you reach the village of Borca and the Church of San Gottardo. Keep left under a vault and go on along Via Borca to the junction. Here cross the street and go on uphill slightly passing under the viaduct until you see the railway station of Omegna on your left.
Go straight on to the end of Via Pacinotti in the proximity of the railway crossing: here you must turn right and follow the road until you reach the bar on the left. Now turn left, going along Vicolo Isonzo that quickly leads to the starting point near the Forum of Omegna.
---
The Mummy of Agrano
Agrano has been defined for a long time as the village of the Mummy. This name originates from a chapel outside the parish church where a Mummy has been conserved for centuries. This has always been an object of a sort of superstitious devotion by the inhabitants of Agrano. Recently, the Mummy has been restored and replaced in a horizontal position in a glass shrine of protection.