PIZ ZORLET
from Sottoguda or from Canacede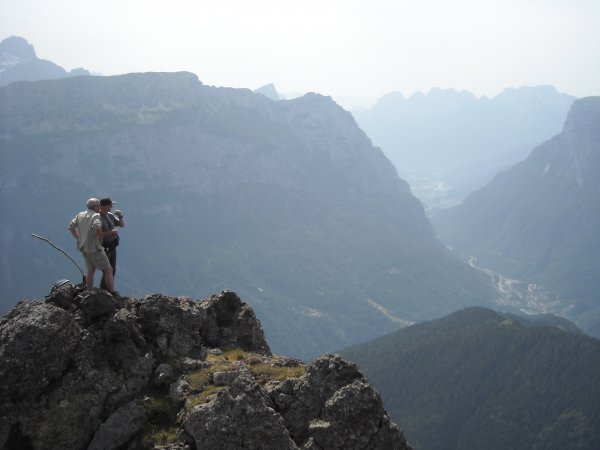 The Piz Zorlet, a somewhat anonymous mountain, located in the eastern part of the Marmolada group, will reserve some nice surprises to the willing hiker, first of all, the favorable panoramic position, but also beautiful landscapes and few crowds.
Here is presented a crossing from near Sottoguda, a suburb of Rocca Pietore, to get to Canacede, a suburb of San Tomaso Agordino. However, the route can also be walked with round trip from one of the two sides, if one prefers.
The GPS track can be especially useful to those who climb the side of Canacede, as in the upper part of the trail, the track is sometimes very elusive.
---
Access
From the side of Sottoguda, a parking pitch is located just upstream of the town, near a bend in the road that goes up to Fedaia.
From the side of Canacede, you can leave your vehicle at the village.
---
Route
From the parking pitch near Sottoguda, take the path 685 that leads to the south. You go up the long valley, sometimes crossing the river on a bridge or a ford: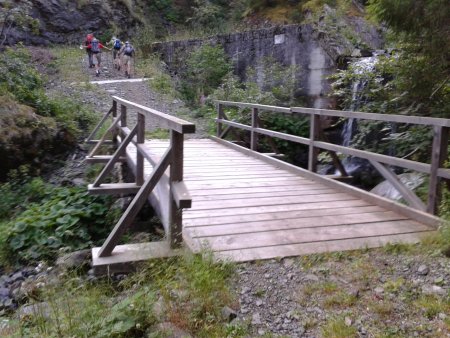 Along your way up, you pass by an old chair in stone, with indication la senta del podestà: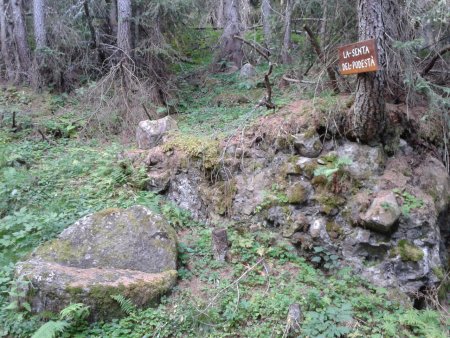 Not long after, the valley widens into agreen clearing, and not far from the fork to Forcella delle Fontane, that turns right in the direction opposite to our destination, is located Malga Valbona: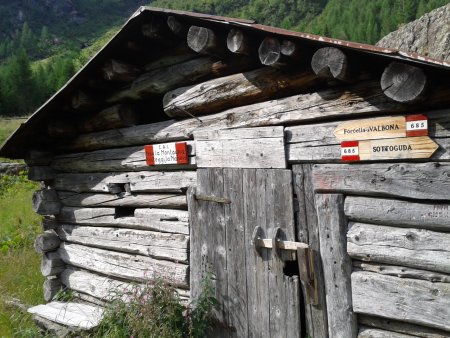 From here you continue along the track of the path 685. After climbing stretches of meadow and forest, you reach a clearing with an indication to the left to Piz Dorlet. Shortly after having left the numbered trail to climb in the direction indicated, you will have to overcome an easy stretch of trail equipped with a cable and some brackets: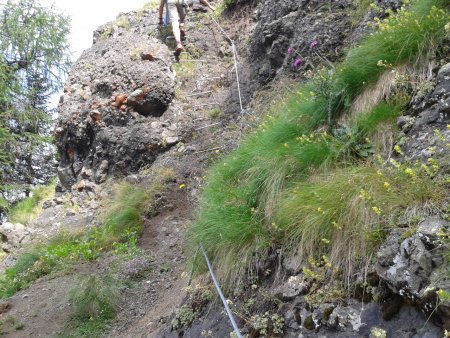 You continue like this until you reach a clevis, where a sudden view on the Valley of Cordevole and the Civetta opens in front of you: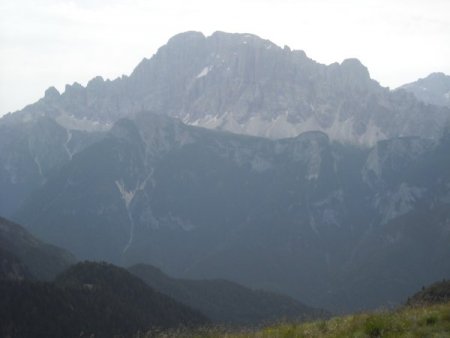 Here you turn right and follow the ridge first, then a stretch of coast, with a fork to Canacede, and finally back on the ridge, until you reach the top: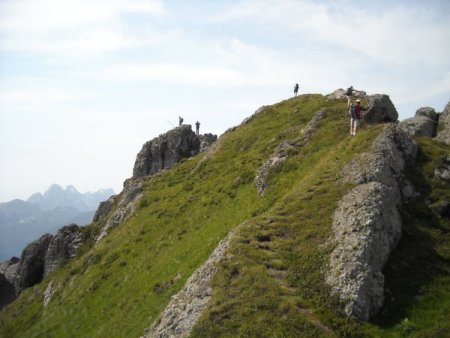 The panorama includes the Valley of Cordevole and the Civetta, the Valleys of Biois and Garés, the Pale di San Martino, the Marmolada, the Padon, the Sella group, and various other dolomitic groups.
---
Return
You go back to the fork for Canacede, and you take in the indicated direction, going down on steep meadows to the east, towards the Valley of Cordevole: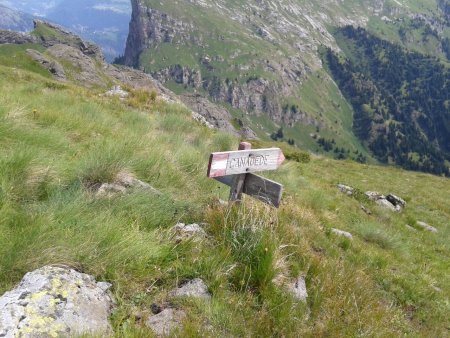 Then the path turns south, continuing along the mountainside: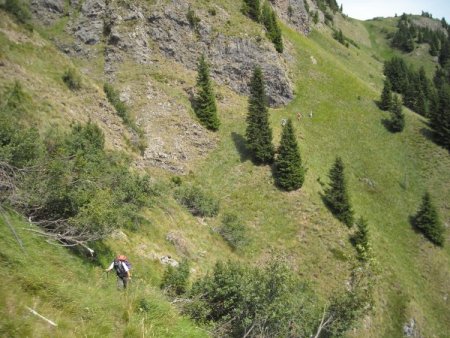 Then, you go down to the south-east, through meadows and woods, always following very carefully the traces and red-white signs.
Further down, after having reached a junction with path 623, the trail becomes very apparent: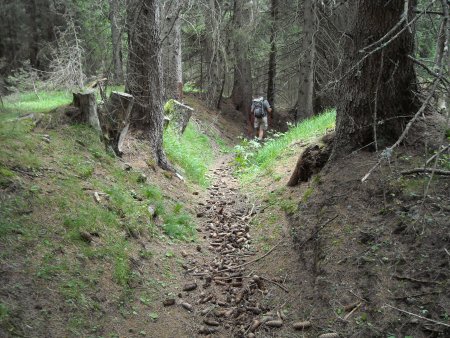 You then follow it easily until you complete the tour.