The Rifugio Nuvolau is located on top of the mountain of the same name, in a position that offers exceptional views across the many surrounding mountain groups. The refuge can be reached by an easy path from Rifugio Averau. This, in turn, can be reached by chairlift, from Rifugio Fedare, or along a trail, from Passo Giau (see specific hiking route).
---
Route
From Rifugio Averau, take path 439 to the east. Almost immediately there are to overcome some steps of rock, which should not bring any fear: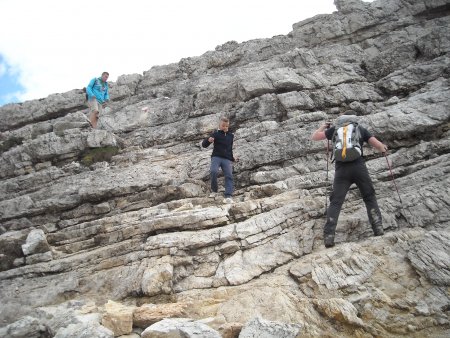 The remaining part of the path is in fact extremely easy, wide and not very steep: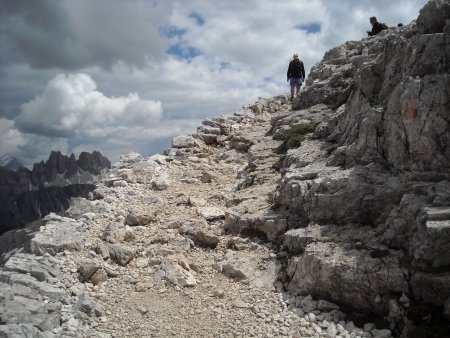 Spending relatively little effort you'll finally reach the Refuge Nuvolau: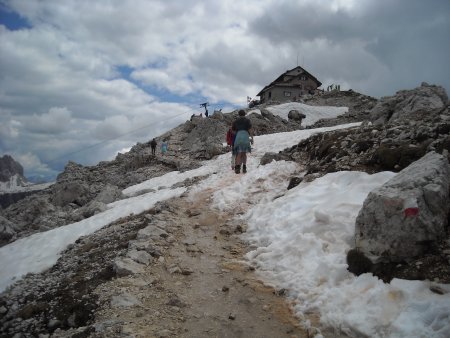 The panorama from the refuge includes: Passo Giau and Monte Cernera, Pelmo, Civetta, Pale di San Martino, Marmolada, Averau, Tofane, Cinque Torri, Cortina d'Ampezzo, Cristallo, Sorapis, Lastoi di Formin and Croda da Lago.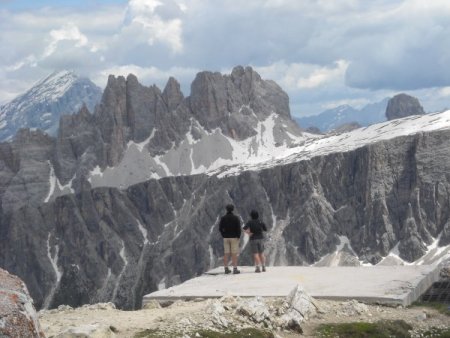 ---
Return
Same trail.