MOUNT PELMO
via Normal Route, from Refuge Venezia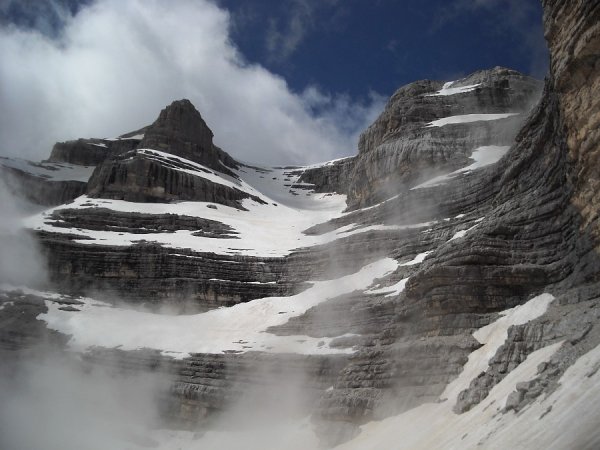 Superb climbing with stunning scenery and breathtaking views, on one of the most beautiful peaks of the Dolomites.
In a magnificent combination, the hike includes an exposed crossing along the Ledge of Ball, a rise in the beautiful Van - a large natural basin situated between the south shoulder, the peak and the east shoulder - and a climb along the exposed summit ridge.
You need to be surefooted and have no fear of heights. At the beginning of the season, the Van is likely to be covered with snow; in this case you need crampons and ice ax. In case of snow and fog, it can be difficult to orientate yourself without a GPS track.
Author's Notes: I thank for the company my friend Armando, who appears in many pictures. Description and track updated on 2020-08-24.
---
Route
You start from the Refuge Venezia, taking the trail that climbs steeply to the north-west: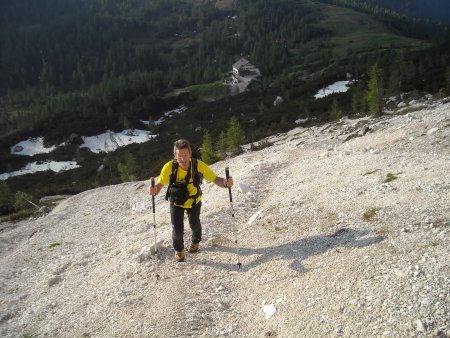 You reach a large boulder; there, or slightly before, you turn left, heading towards the ledge: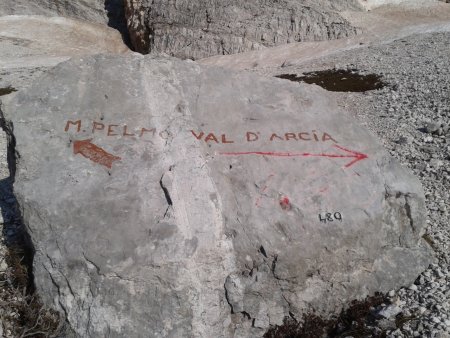 Shortly after you reach the start of the ledge: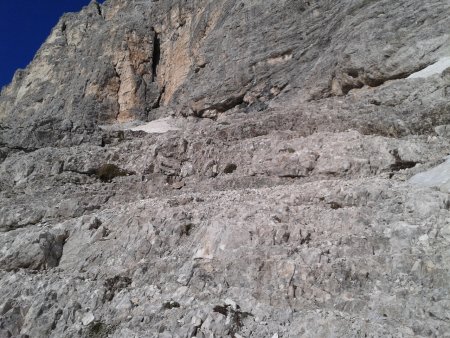 You climb shortly up, following a couple of zig-zags: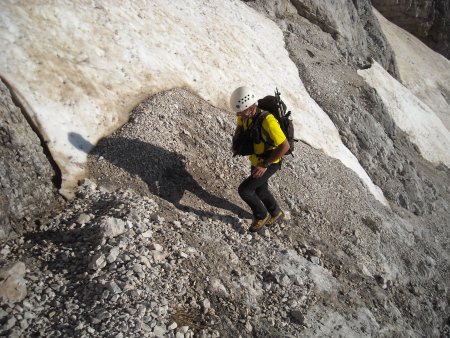 then you easily locate the ledge to the left, and follow it: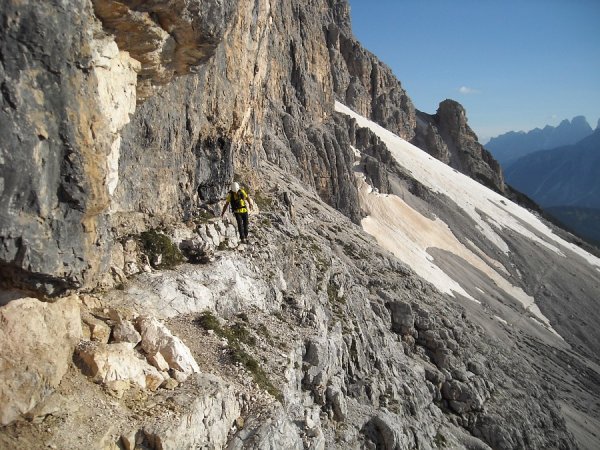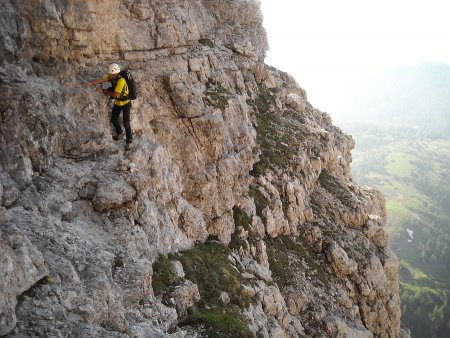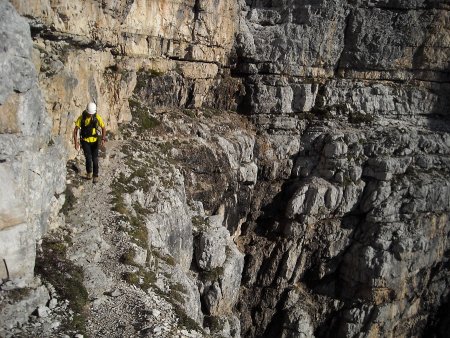 The most exposed sections of the ledge are equipped with nails or other useful aids for a possible progression with a rope. A particularly delicate step, the Passo del Gatto, requires crawling, or walking with the aid of a fixed rope, usually present: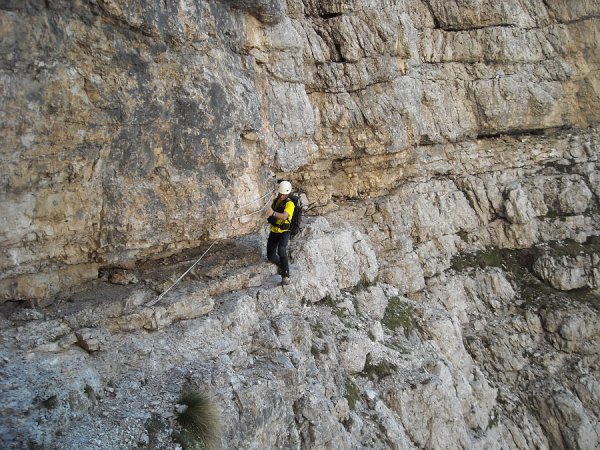 At the end of the ledge, the view opens on the wide basin called Van: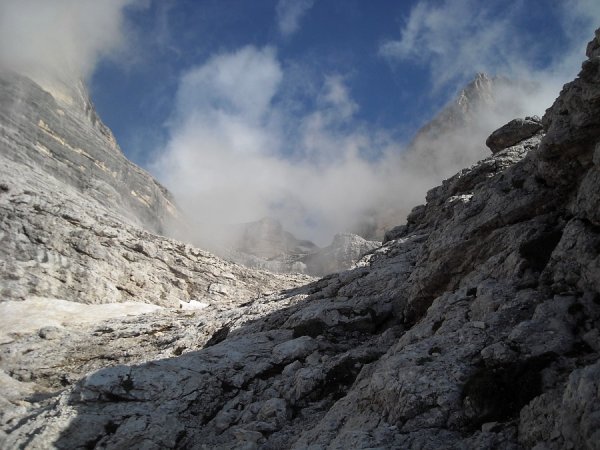 You climb up, following the trail, sometimes on rocks, sometimes on steep gravel: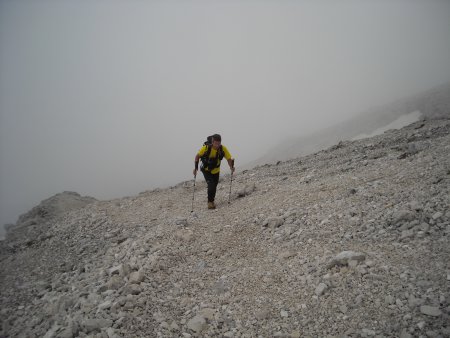 In the highest part you climb along easy rocks, following cairns and trail traces, or on a snowfield: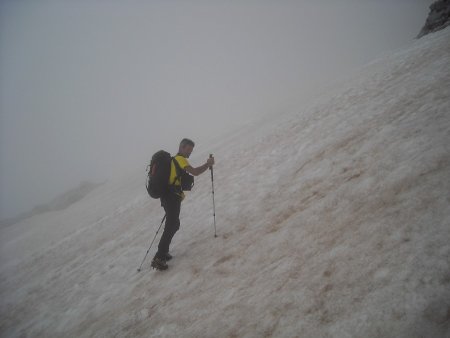 After climbing up to about 2800 m elevation, the track bends left, pointing directly to the summit ridge between the south shoulder and the summit, at an altitude of about 3000 m: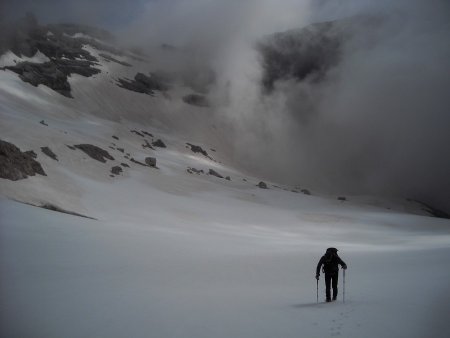 The summit ridge appears on the right: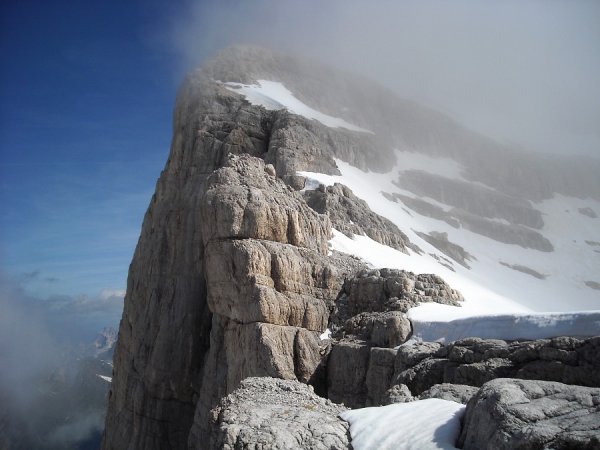 You climb it up, following traces and cairns: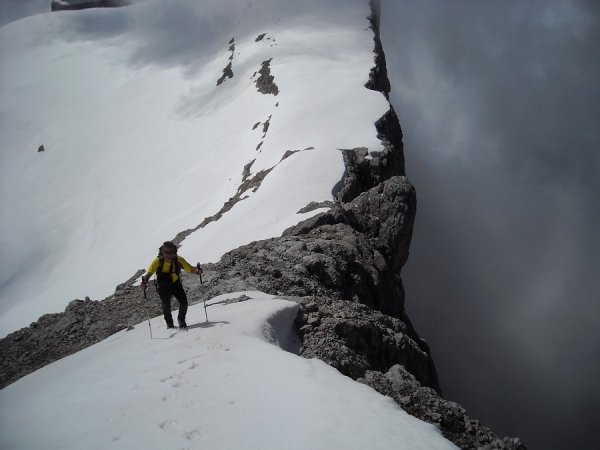 In some places you pass very close to the edge of the north wall, which plunges vertically: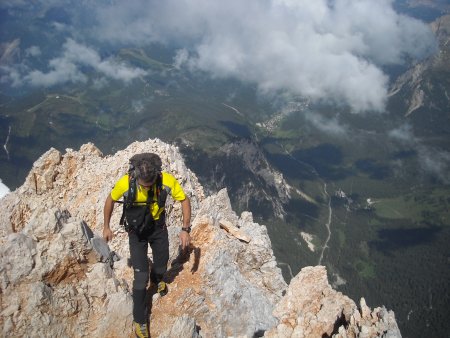 You climb a short passage of II degree: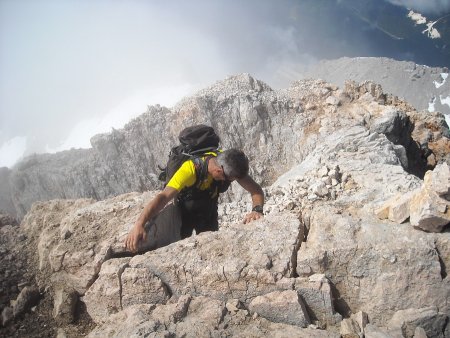 and shortly after you reach the summit: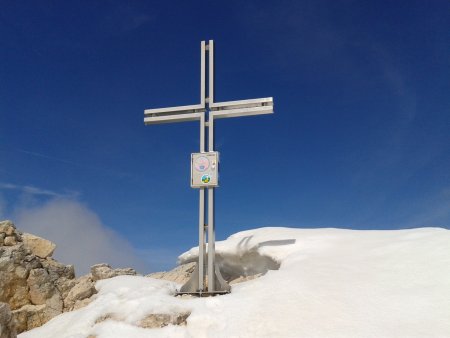 From the top, you can anjoy a vast panorama of dolomitic groups and valleys. Here is, for example, a view towards the northwest, with the Pelmetto, the Val Fiorentina, and on the horizon the Sella group: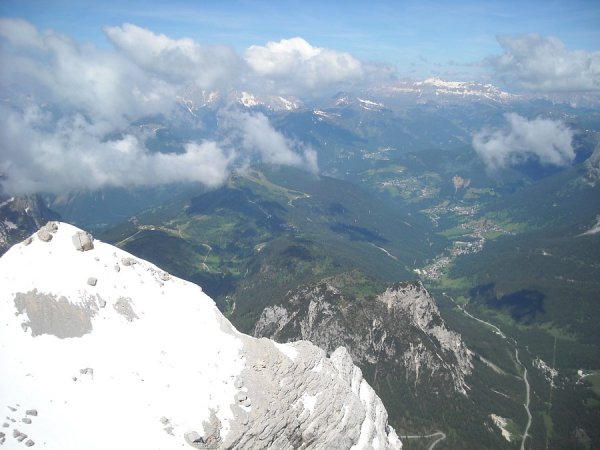 ---
Return
Same trail.