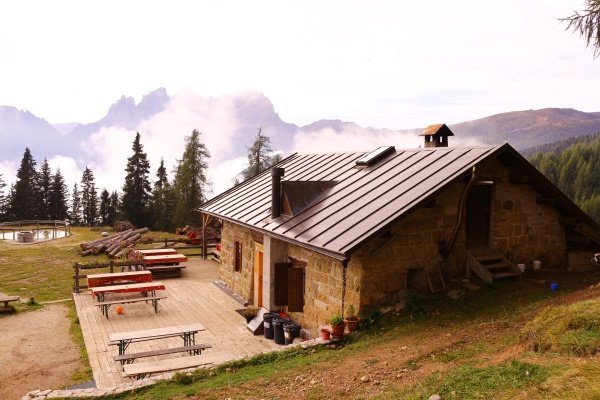 It is a beautiful and peaceful hike with moderate altitude gaps, in an environment that offers beautiful views of the Dolomite mountains all around.
---
Access
You can park on a large pitch at the side of the paved road that, after having deviated from SS346, leads to the Refuge Flora Alpina.
---
Route
Next to the parking lot, a path branches off from the paved road, leading initially to the north-east.
It rises gently, first passing through a forest, then along a green valley dotted with small huts: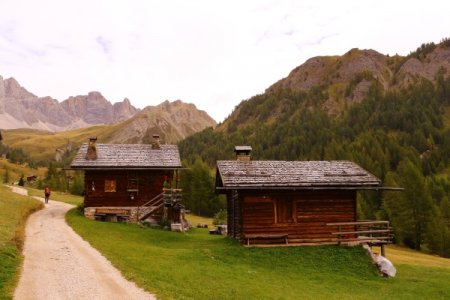 It's the Valfredda, crowned by a number of peaks: Punta delle Zigole, Cima Ombrettola, Sasso di Valfredda, Torre and Punta del Formenton, Monte la Banca: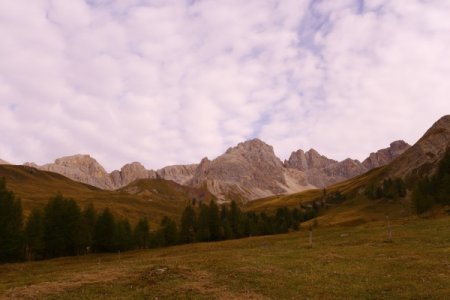 At a group of huts, there is a sign to the right to the Malga ai Lac, and you take it, down to the stream below, where you go on the other side, crossing a wooden bridge: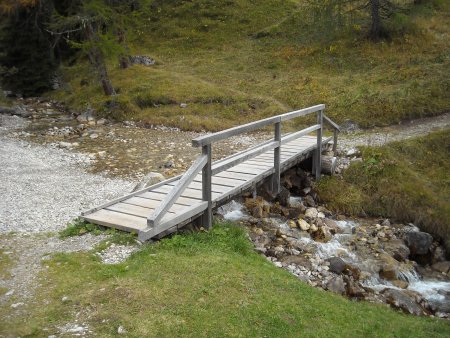 Following the clear indications, you go up to take the path 691 Alta via dei Pastori, that leads to the south, never steep: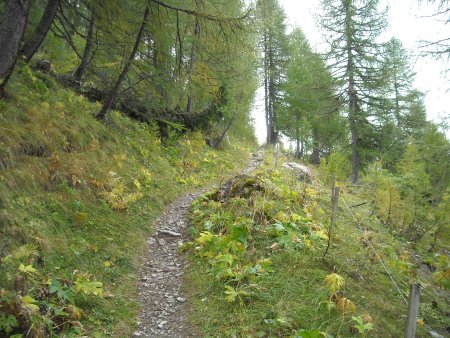 You will reach a clevis, at an altitude of approximately 2000 m. You pass it, and go down towards the east, still on path 691, until you reach your destination, after about 1h 30 from the start.
The view embraces a wide panorama. On the left you can see the two pyramid-shaped Cime dell'Auta: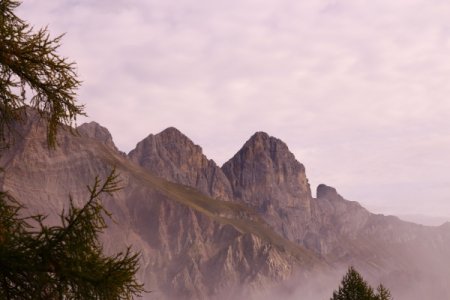 From left to right, another a series of peaks can be seen: the Pelmo, the Civetta, the Cime Pape, the Group of Agner and the Pale di San Martino, with the Group of Focobon in the foreground: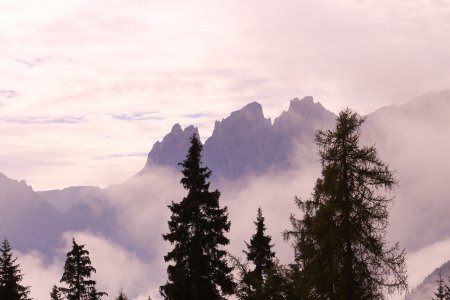 ---
Return
You gan go back along the trail forward.
Alternatively, take the path that starts at the south-eastern corner of the hut, initially heading to the north-west. The trail descends into the woods, crosses a stream, and then proceed directly to the south.
You walk in a beautiful forest of conifers, mostly downhill, with some ups and downs, and meeting some grassy clearing: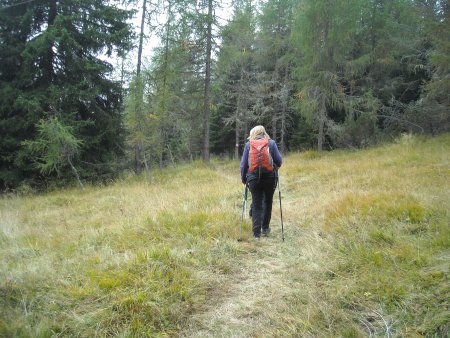 With a final descent you reach a dirt road: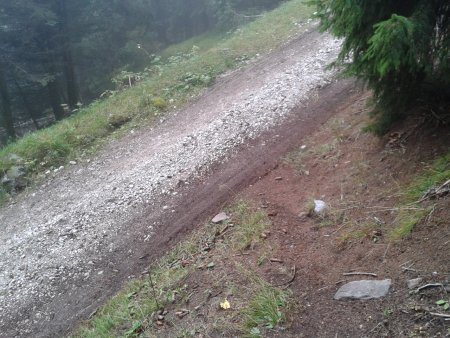 You take it to the right and follow it easily up to the Refuge Flora Alpina: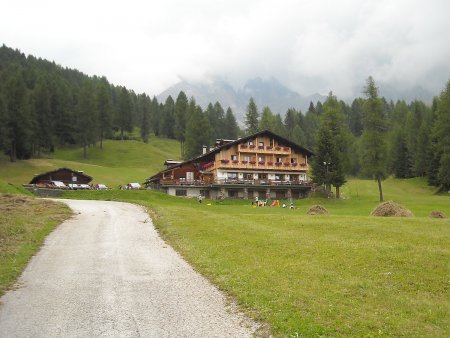 From there, along a paved road, slightly uphill, you quickly return to the starting point, about 1h 30 from the hut.