WATERFALLS OF GARES
from Capanna Cima Comelle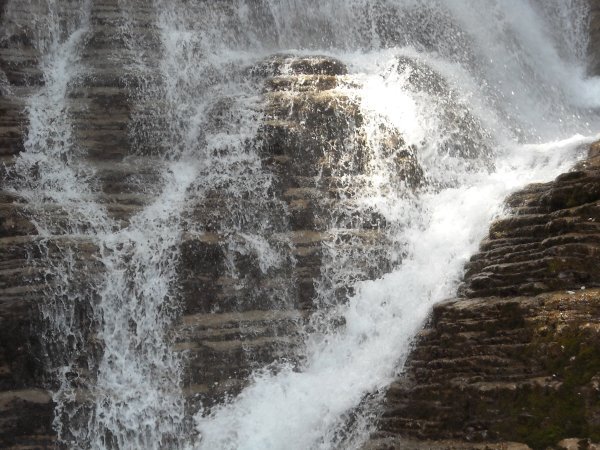 The waterfalls of Garés are a must for those who come to pass or stay in the Valley of Biois or Val Garés. They can be reached with little effort, and offer a very impressive natural show.
They are formed by the stream Liera, whose clear waters come from the Orrido delle Comelle, in the Pale di San Martino, and they flow throughout the Val Garés, until they jump into the stream Biois near Canale d'Agordo, at the confluence of the two valleys.
---
Access
There is a large car park at the Capanna Cima Comelle, at short distance from the town of Garés.
---
Route
From the car park, take the wide path towards south: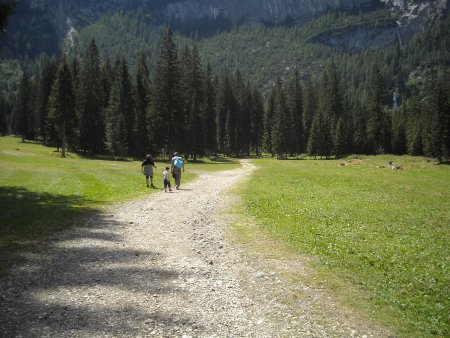 Soon you reach a sign for the waterfalls, and the trail begins to climb in the beautiful forest of conifers. In some places there are wooden staircases to facilitate the hesitant hiker: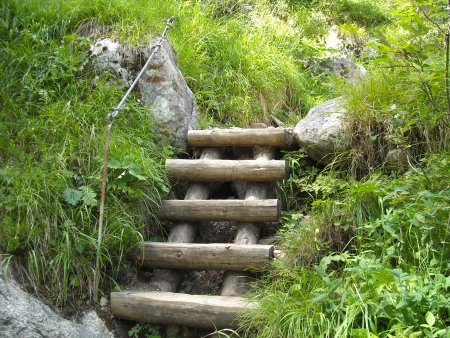 You arrive in a short time at the fork to the lower waterfall, and even more briefly you reach it, after passing a couple of wooden bridges. The show is truly charming: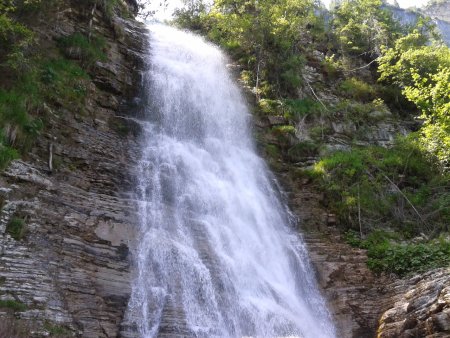 After returning to the fork, you can resume the path towards the upper waterfall. The trail itself offers some peculiar passage, like this network of roots: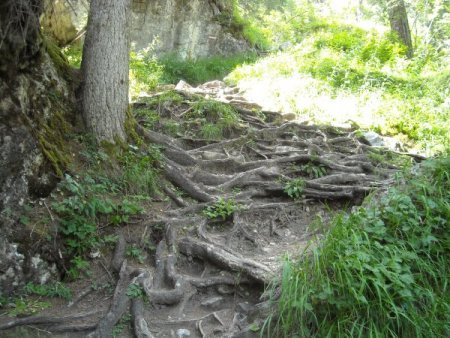 Finally you reach the second waterfall, which pours from a narrow passage in the rock, and breaks onto the underlying rocks, spraying water all around: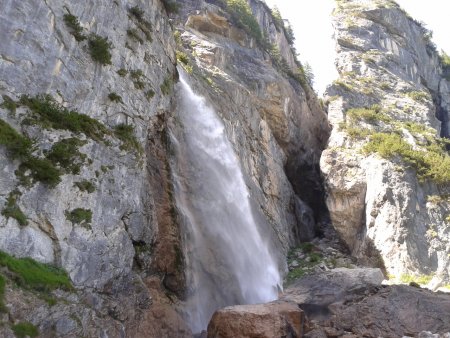 ---
Return
Same trail.