MONTE SPINO
via the Ridge of the Marmere, from Refuge Pirlo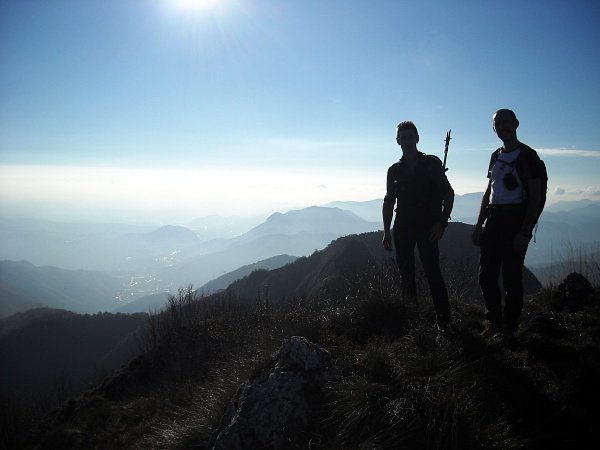 Mount Spino, located in the hills near Lake Garda, lies on the watershed with Val Sabbia.
From Refuge Pirlo, you can reach the summit of Mount Spino along various lines. The one proposed here climbs up via the Ridge of the Marmere and descends along the south-east ridge.
The map also includes the part of the path to / from the Passo dello Spino, useful as a liaison with other routes.
Author's Note: I thank my friends Armando and Alberto with whom I shared this journey and who appear in several photographs.
---
Route
From the refuge, you take the path 9, with an indication for the Buco del Tedesco. The path initially goes mostly downhill: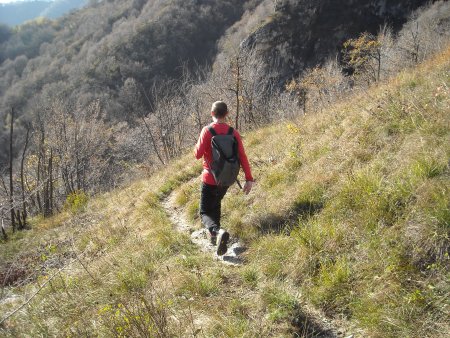 down to an altitude of about 1060 m, with a short passage equipped with a metal cable. You pass by a niche: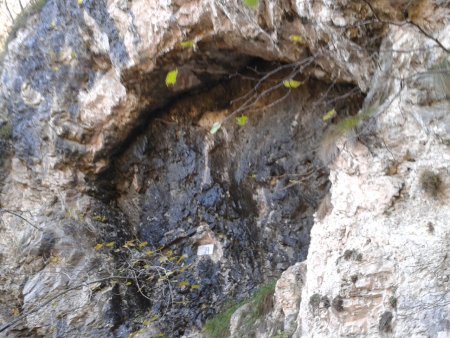 From there the trail begins to go uphill. You reach and pass over the junction for the trail 4, you reach a little saddle, and then pass along the Parete delle Marmere, a rocky wall where there are several climbing routes: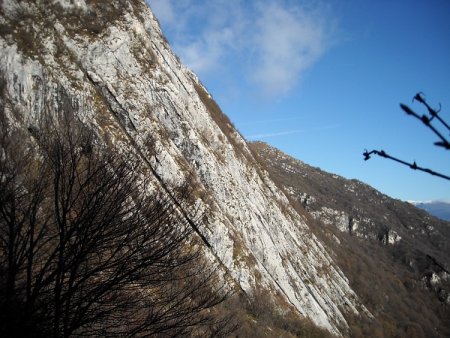 You continue going up, on a steep trail: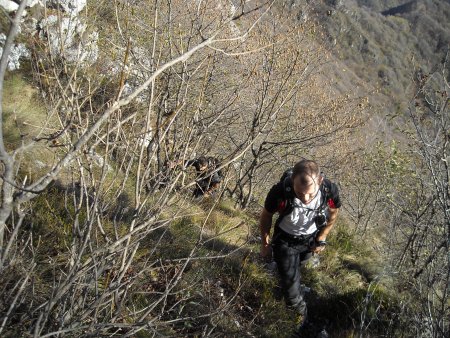 until you reach the clevis called Buco del Tedesco.
From there you take the path to the north-east ridge, which runs for good stretches on the left of the ridge, especially in the beginning. Some exposed stretches require attention, and the most delicate one is equipped with a metal cable.
The ridge has some ups and downs: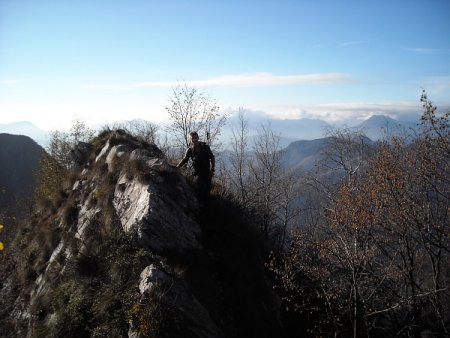 From the summit, you can enjoy a beautiful view: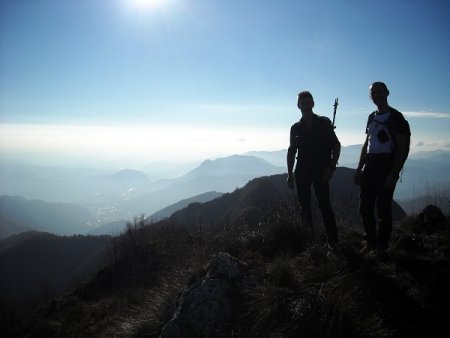 The trail continues downhill until you reach another fork, called Buco del Gatto, and then climbs up the slopes of Mount Spino.
You come across and pass over a crossroads, from which descending to the right you would go back to the Refuge Pirlo, while continuing uphill, you reach the summit: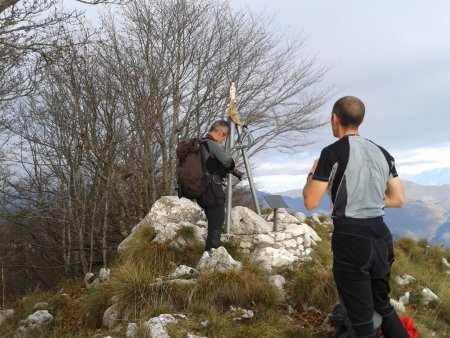 From the top, you can enjoy an excellent view all around, including the Val Sabbia, Lake Garda, Mount Baldo, Mount Pizzoccolo: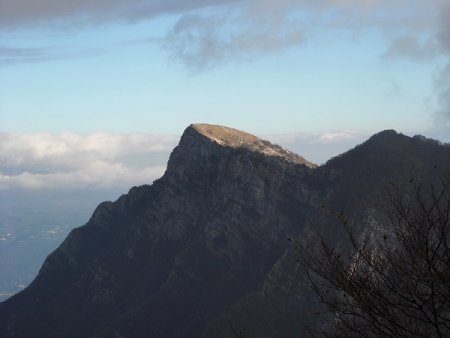 ---
Return
For the shortest route downhill you would go back, down to the previously met junction, and go towards southeast, directly to the refuge.
Alternatively, you can head north-east, first downhill, then shortly uphill, and then down, along the south-east ridge: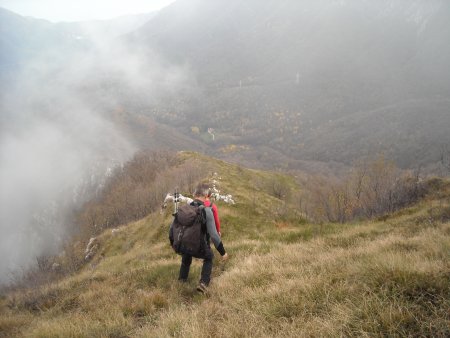 The trail drops steeply for a while, then it tends to go along to the right, less steep, and finally traverses along the mountainside: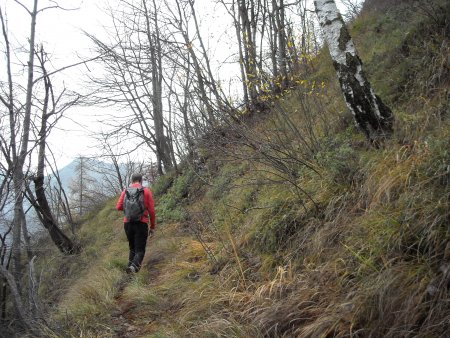 Thus you get to a first fork, where the trail joins another path of descent from Mount Spino, then you get to another fork; by going right, you head towards Refuge Pirlo, while continuing straight you go towards the Passo dello Spino.