TEUFELSWAND
Roda del Diavolo, by Via Normale, from Rotwandhütte / Refuge Roda di Vael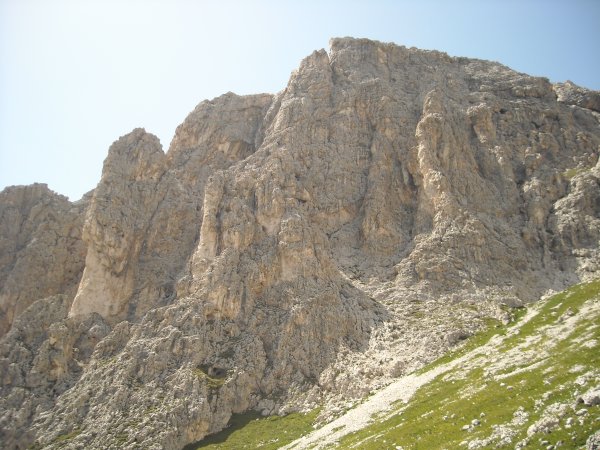 A less popular but also much less frequented hike than the neighboring Rotwand / Roda de Vael, it may be an interesting alternative or addition to it.

The middle part is equipped with cables and a ladder, the highest part takes place on a trail with sections of grade I, some steps of II.
---
Route
From Rifugio Roda de Vael, take the path signposted Torre Finestra. The trail initially goes up on lawns: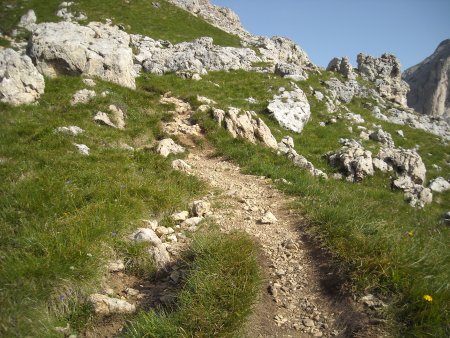 Then, when the trail comes close to the base of the Croz di Santa Giuliana, there are some cables, and finally a peculiar ladder that goes up inside a narrow tunnel: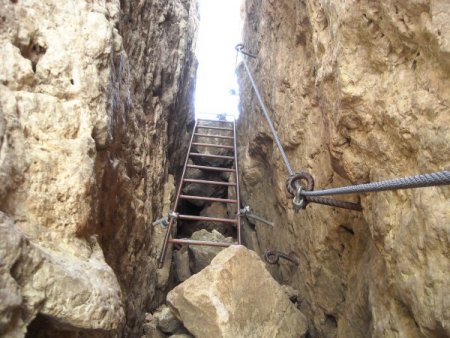 At the exit, you will find yourself at the base of a large grassy basin, and at a fork. You take the uphill path, which passes under the Croz of Santa Giuliana, also called Torre Finestra: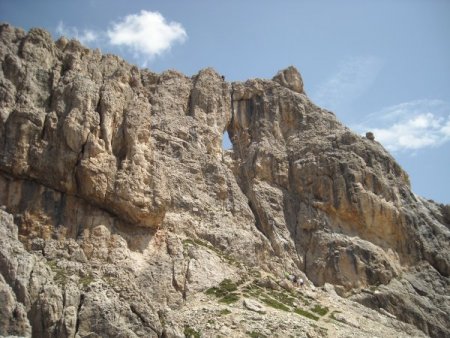 Proceed until you get to the Pian del Diaol indication, and here, instead of taking the equipped trail towards Roda de Vael, turn left, on a visible trail trace.
Go up, following tracks and cairns, up to the summit: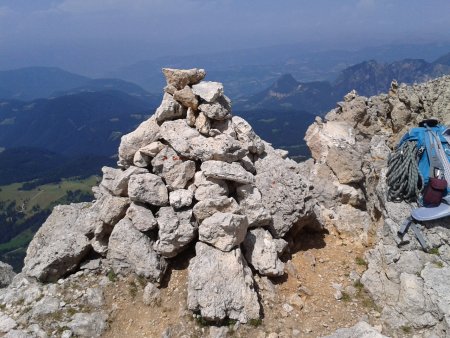 ---
Return
Same trail.