GRAN CIR
on Via Normale, from Grödner Joch / Passo Gardena
This route, quite popular, also suitable for not so experienced trekkers, reaches the highest peak of the Cir Group, from which you can enjoy magnificent views in all directions. This is the original Via Normale, now converted into an equipped trail.

Attention should be paid to the possible presence of snow in the gully of access, early in the season.

Author's Note: I thank Alessandro and Francesco who accompanied me, and that appear in some photos.
---
Access
Park at Grödner Joch / Passo Gardena: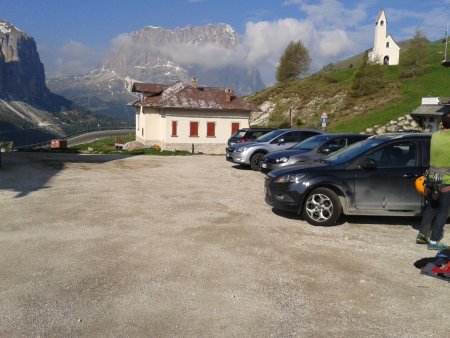 ---
Route
You take the obvious path in the direction of Cir. You climb, with possible variations in the direction of the gully to the left of the Gran Cir, until you reach and enter it:
The obvious trace of the path at some point turns right, on the first cable stretch, where you start to get on the side of the mountain: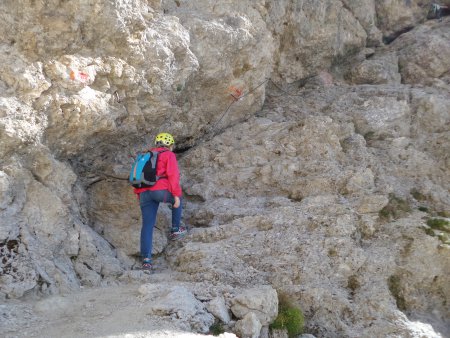 Then continue along the trail, with a few passage on easy rocks, until you reach another stretch of cable: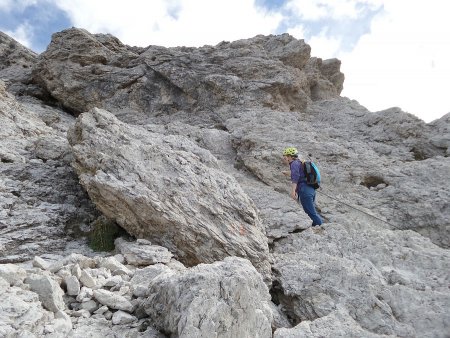 Follow the trail until you reach the top: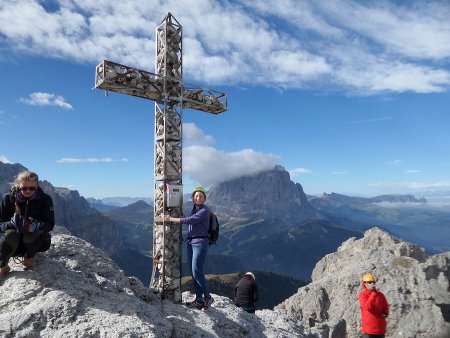 There you can see impressive views of Sellagruppe / Gruppo di Sella, and all around:
---
Return
Same trail.