KALTERER SEE
Lake Caldaro, tour round the lake from Saint Josef am See / San Giuseppe al Lago
Quiet and pleasant, but not short, walk around the lake. Particularly interesting the eastern side, which offers a beautiful view of the lake, and the southern side, which runs through a rich biotope, partly on wooden walkways.
---
Access
Driving along the SP14, reach the large parking lot in the village of Saint Josef am See / San Giuseppe al Lago
---
Route
Follow the signs for the lake tour, which lead you initially round the north side, then east on roads and trails: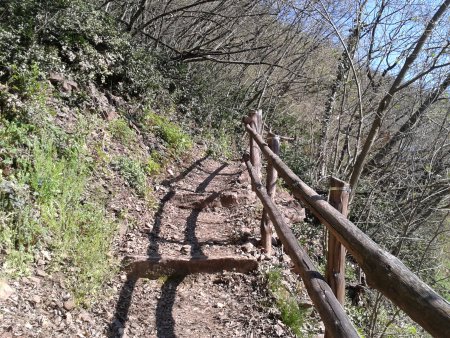 On the eastern side, just a little off the main trail, there is a small terrace offering a good view of the lake: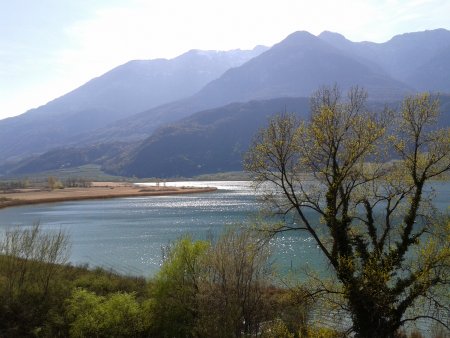 Continuing until you reach the south side, you walk along sections of wooden walkways: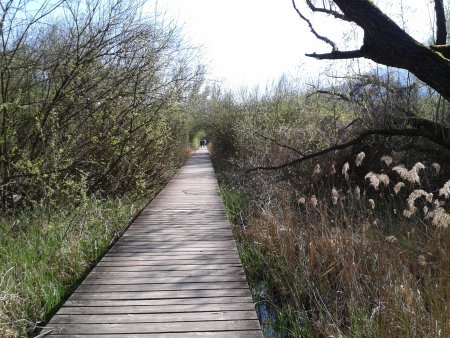 admiring picturesque corners of biotope: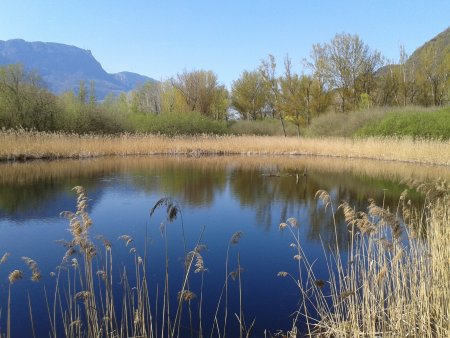 An observation tower allows you to take a look at this side of the lake: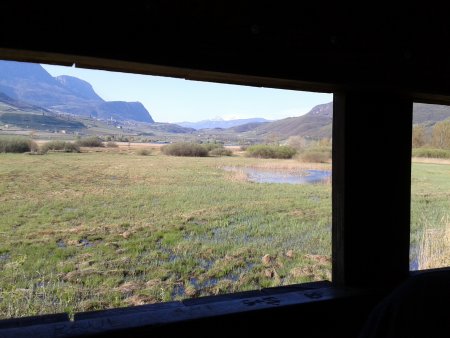 Then you reach and cross the SP14, on the west side of the lake, then cross it again, and walk until you get back to the starting point.