MONTIGGL
Monticolo, tour around the two lakes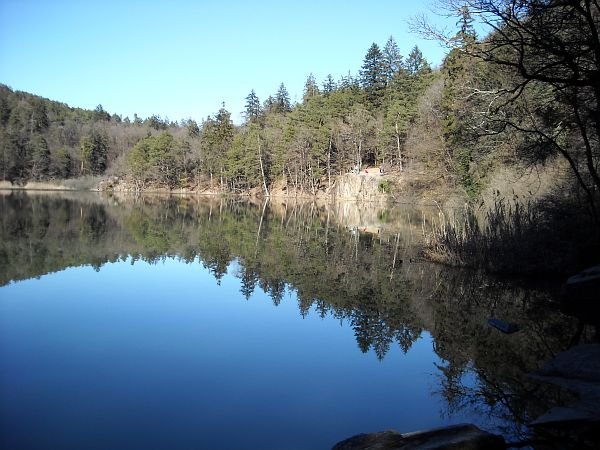 This is an easy and relaxing walk around two beautiful lakes on top of a hill. The tour proposed here goes firt around the small lake, then the big one.
But choosing between the various paths that you can find around, you can walk a longer or shorter way, according to your own liking.
It 'a great place in spring and autumn, but also good to find a little cool in the summer. Both lakes are suitable for swimming.
---
Access
Driving from St. Michael - Eppan / San Michele - Appiano, following the signs for Montiggl / Monticolo, you will soon reach the first parking lot, and continuing after a short descent, the second parking lot.
Both of them, during the summer, will cost you a fee. The first is larger but more distant from the lakes, the second is near the big lake, but it is often full.
---
Route
Starting from the first parking lot, take the trail that goes almost flat in the woods in the direction of the small lake: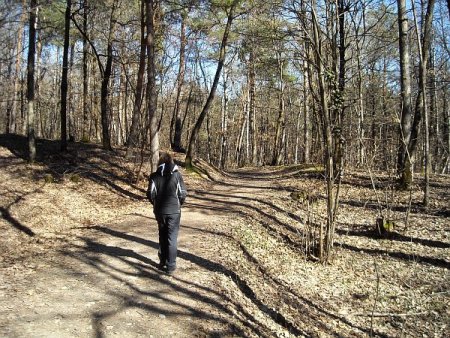 You ignore a crossroad that leads down to the big lake, and follow the signs for the small lake. You reach it and go around it, in a counterclockwise direction.
In this way, you will first go through the woods along the south bank, with lake trees, and reed beds: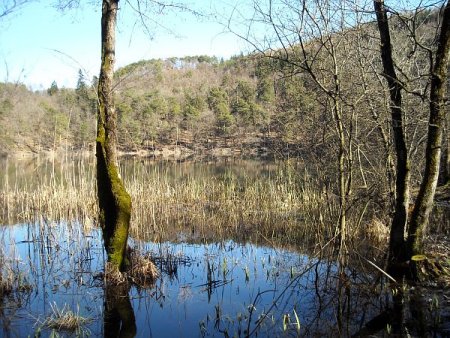 You cross a little wooden bridge: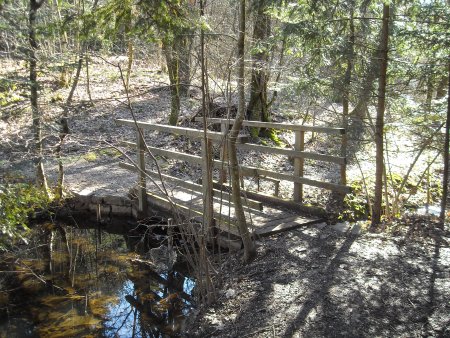 Then you continue following the lakeside path, with beautiful views of Mount Macaion and Mount Penegal: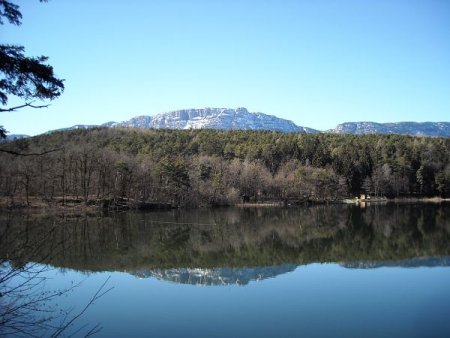 You complete the ride, reaching and crossing again the bridge, then you take the path down to the big lake. You will reach it near a rocky terrace with a view: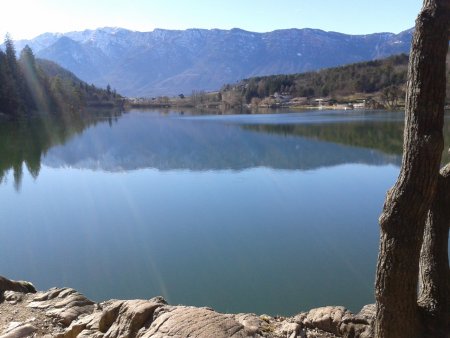 Then you follow the lakeside path clockwise. The trail is wide and almost flat along the eastern shore: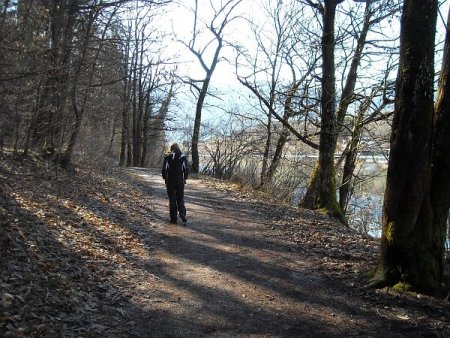 This takes you to the southern part of the lake, where you cross a large and suggestive reed bed, on a wooden walkway: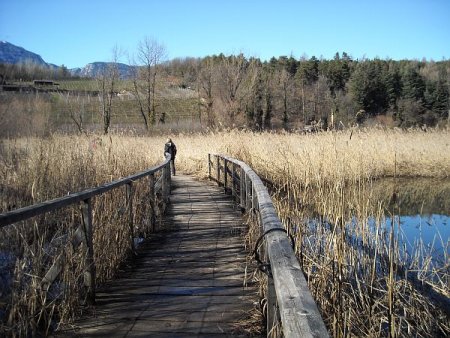 You will then arrive on the western shore, at the second parking lot. A trail climbs gently, with a few turns, leading you back to the starting point.