TROIERHÜTTE
Baita Troier, from Regensburgerhütte / Rifugio Firenze
This tour is a really modest one in terms of fatigue, but repays with beautiful landscapes and remarkable views. The route can be covered in two variants, of which the southernmost one saves a short climb.
---
Route
From Regensburgerhütte / Rifugio Firenze, take the path to the west, which soon forks. Turn left for the southern option: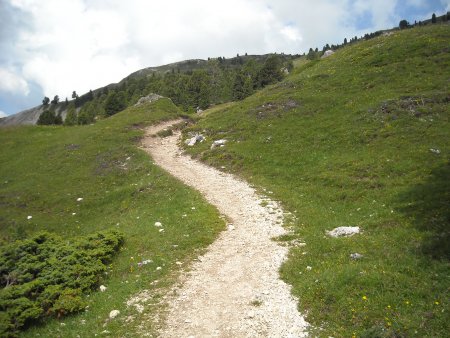 or to the right for the other.
In the first case, shortly after you will have to take right at the next junction, with no signpost, following the sign of path 2.
The ascent runs through lush meadows, dotted with huts: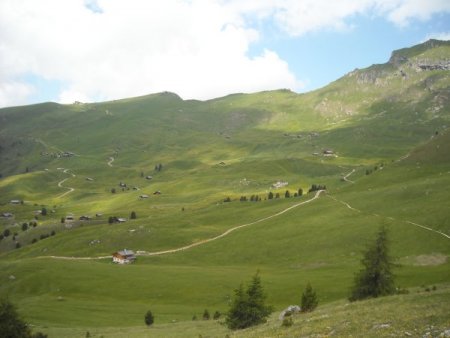 At a last stretch of the climb you can already see the destination, beyond two intermediate mountain huts:
and shortly you reach it: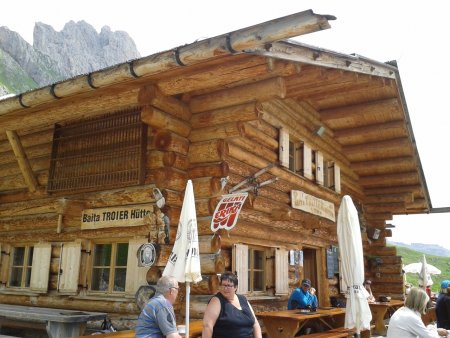 ---
Return
Same trail, in one of the two possible variants.