RIFUGIO STEVIA
from Località Daunëi, via Rifugio Juac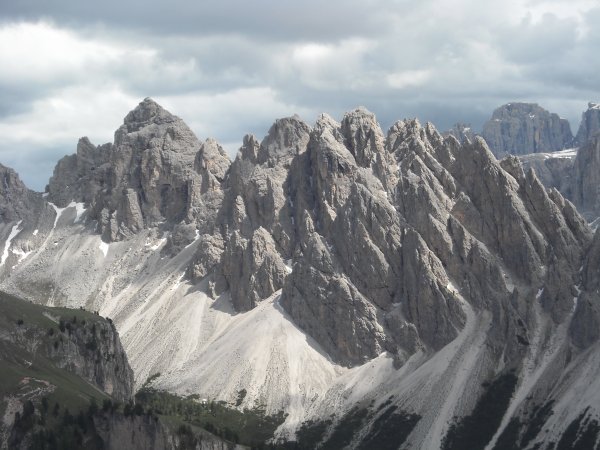 Beautiful hike that ends on a grassy plateau, picturesque and panoramic. A wide and easy trail, seldom steep, allows a walk without difficulty, in a beautiful dolomitic scenery.
---
Access
You can park just above the village of Daunëi, quick to reach from Wolkenstein / Selva di Val Gardena: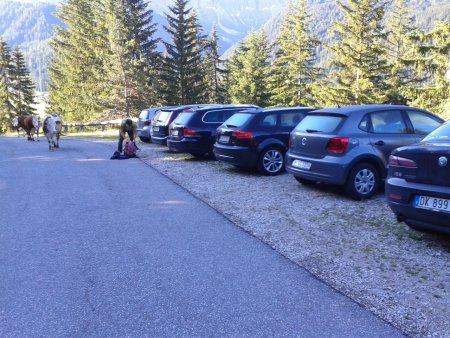 ---
Route
Continue along the paved road, that you leave soon after, to continue on an easy trail that climbs fairly gently to Rifugio Juac: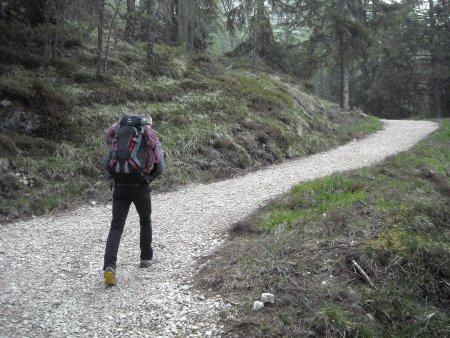 In about half an hour you reach it: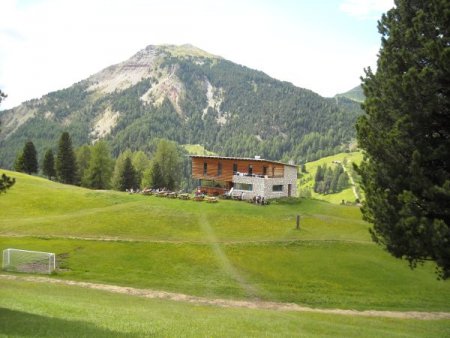 Just before the hut, at a fork, take path 17 towards Rifugio Stevia. The trail climbs gently at first, in the woods: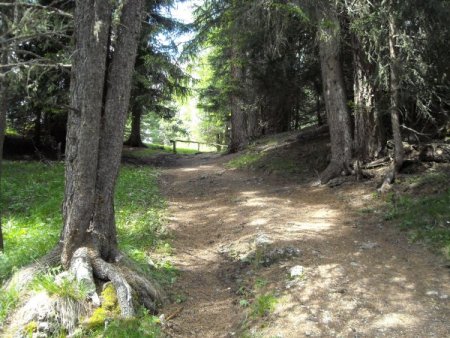 Then climbs more steeply, but always easy, towards a clevis, with some remarkable passages: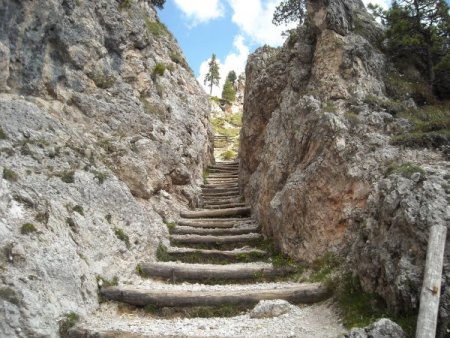 From the saddle, the trail first goes down, and then begins to rise again: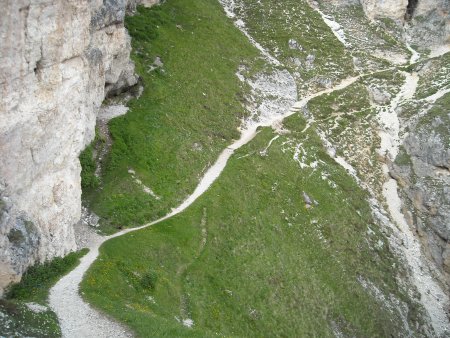 After about half an hour you get to the refuge:
The groups of Cir and Sella dominate the landscape: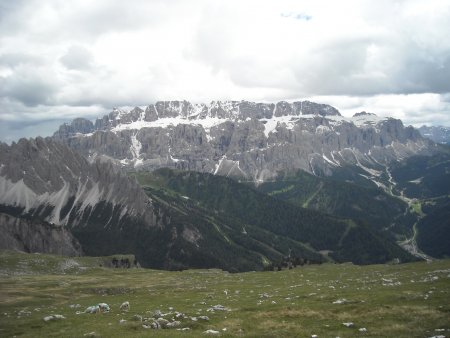 ---
Return
Return along the same trail, but at the junction between path 17 and 17a you take the latter, towards south. The trail, after a slight climb, begins to fall. Following it, you will intercept the path forward, at short distance from the parking lot. Shortly after you find yourself down to the starting point.