MONTE BAONE
climbing route 92mo Congresso
Variety and fun are the characteristic of this route. You can approach it in free solo if you are familiar with this degree of difficulty, otherwise it is better to have a partner in order to secure each other in the crux points. Beautiful view over the area of Arco, and on Lago di Garda.
---
Access
From Arco, move towards the town of Chiarano, where near a small church you find a parking area: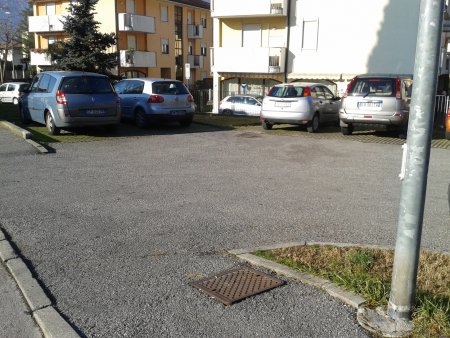 ---
Approach
Head towards the town of Chiarano, cross it, and follow the signs to the climbing wall, up to the base of the plates, by walking uphill along a small road between olive cultivations. You reach a fork, near the base of Placche di Baone: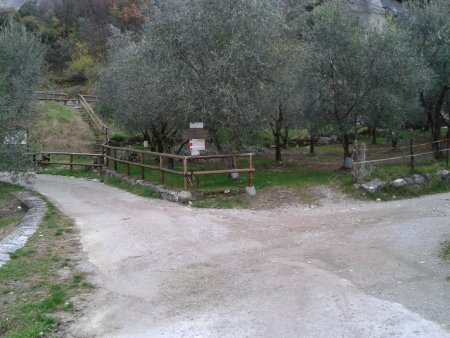 Then turn right on the road that goes towards the east, from which you can already see the rocky body where the climbing route begins: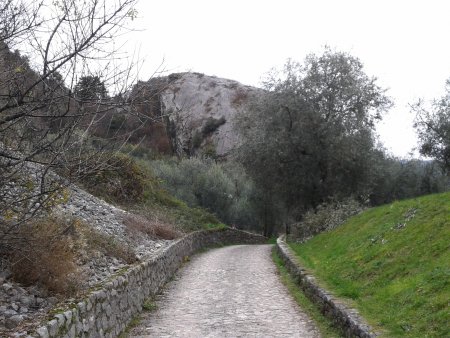 You reach the base of the rocky body, south side, where the climbing route starts: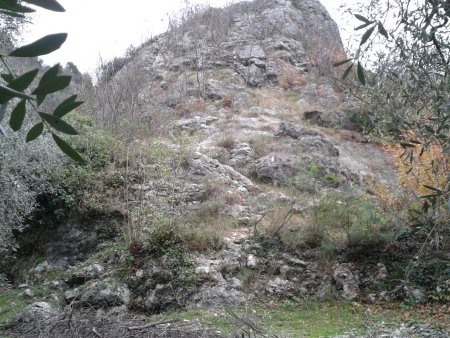 ---
Climbing route
You go up following the signs, easily climbing on beautiful and cracked rock, until you reach the top of a spur: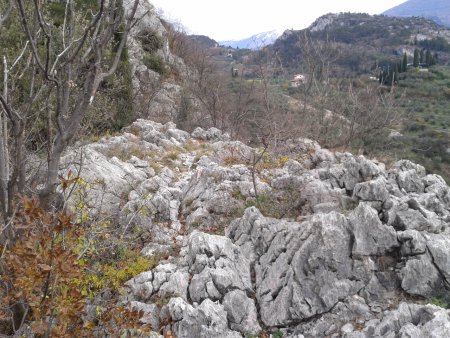 Descend to the left a few meters, being now on the main body, where you quickly pass on the north-east side, where the route mostly traverses and crosses obliquely to the right, while in some places it rises more directly: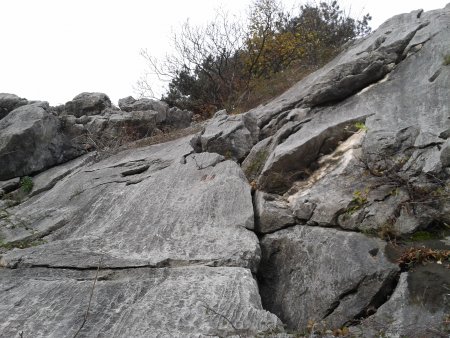 You continue on an alternating stretches of path and enjoyable climbing. There are two key steps. The first is a short vertical wall, with good handholds: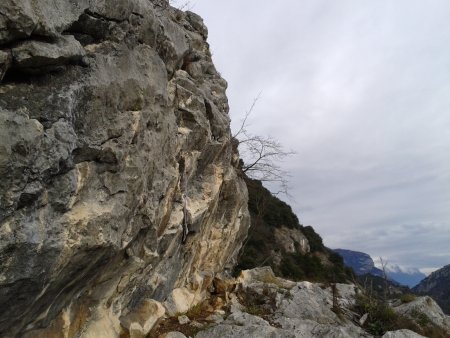 The second is an exposed traverse, of about ten meters: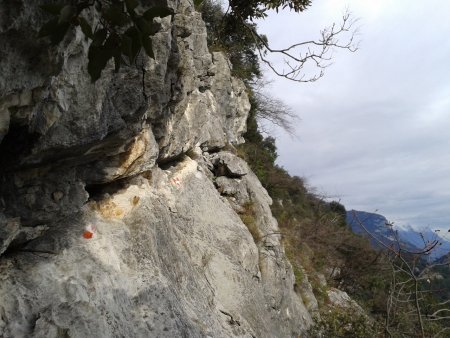 Continuing to follow the signs and cairns, you finally reach the summit: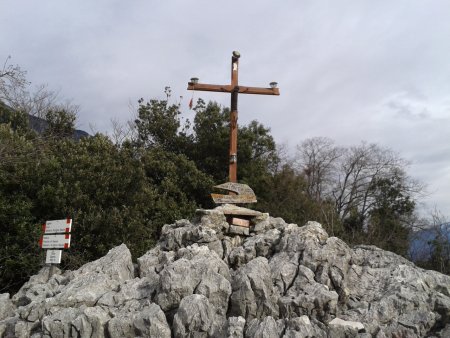 ---
Return
The return path starts in a northerly direction and leads to a fence. It continues through the woods until you turn left at a crumbling wall. Go down until you reach a dirt road: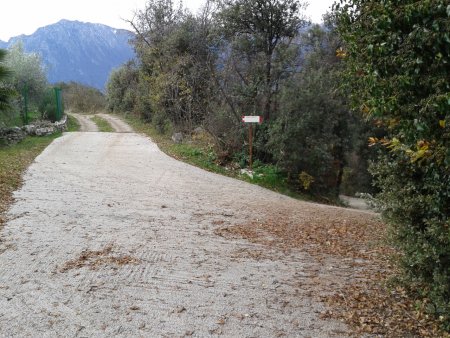 Now you have two alternatives.
The short return path requires you to go straight ahead and follow the path which becomes narrower and full of vegetation, finally goes down on some plates passing near some pylons, with stretches roughly equipped, until you get to the path that crosses the top of the climbing walls. There you turn left, and go down along a partially equipped path until you return to the base of Monte Baone.
For a better return way, on the contrary, take right and go down until you reach the village of Padaro: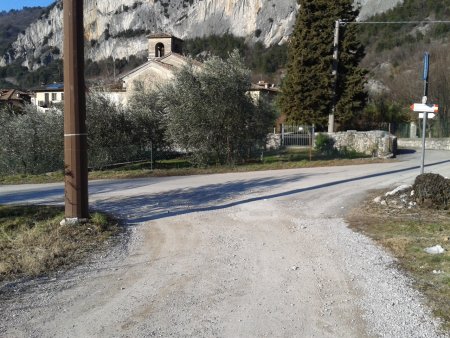 There you take the road to the left, and follow it for a little more than a kilometer until you find a fork to the left on a path then descends steeply through olive groves, until you get back to the base of Monte Baone.
From there, following the path forward, you go back to the starting point.