Classic ferrata in the area of Arco, popular, pretty easy. You reach the cross of Monte Colodri, in a good position overlooking the Sarca Valley and towards Lago di Garda. Suggestive return along the streets of Arco.
---
Access
Along the SS45bis reach Arco, where there is an ample parking area in the Prabi zone, where you can leave your vehicle: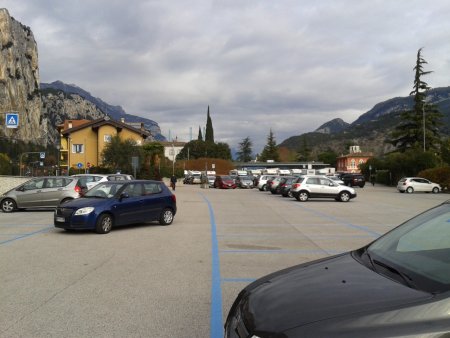 ---
Approach
Take the road to the north. You pass next to the Rock Master artificial climbing structure: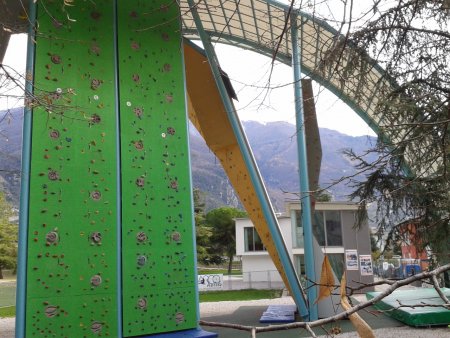 Not far from there, following the directions, turn left on a trail. Go up, crossing an area of boulders, until you reach the start of the ferrata: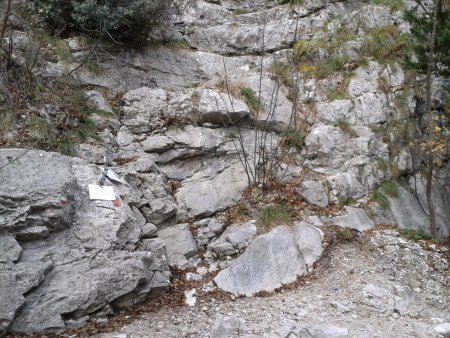 ---
Ferrata
The ferrata, very well equipped, climbs up on ramps and traverses: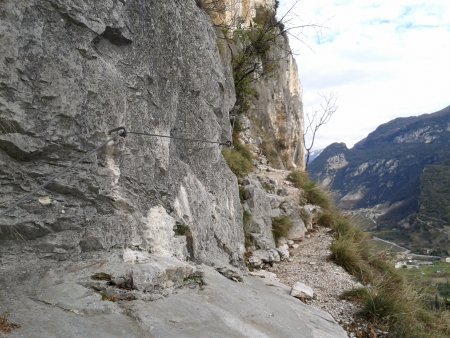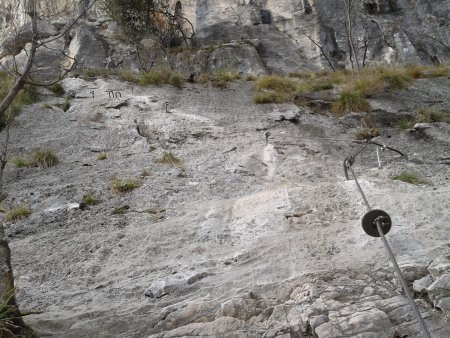 In the last part of the ferrata you pass a dihedral, with a difficulty slightly higher than the rest: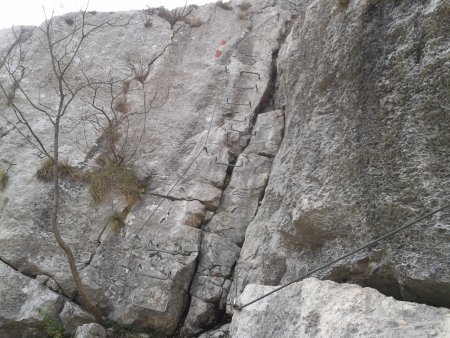 From the exit of the ferrata, follow the path up to the cross: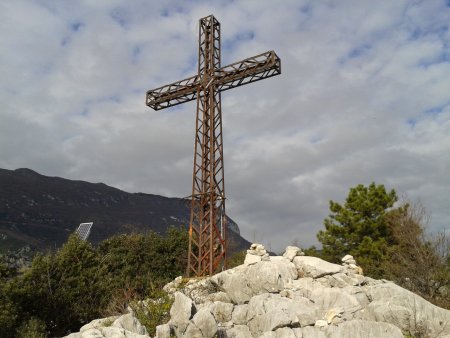 ---
Return
Take the path that leads initially to the north, then west, follow it, passing near the climbing wall Muro dell'Asino, and then going down with a few bends until you reach the place called Santa Maria di Laghel: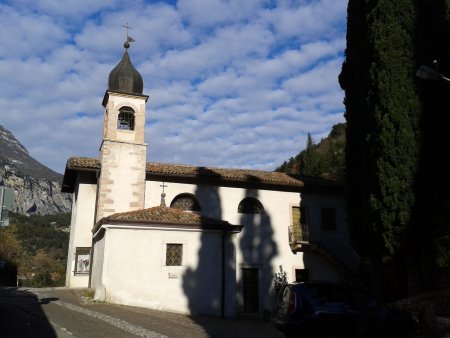 From there you go down south and then east on the road until you reach the town of Arco, which you will cross along the characteristic narrow streets between houses and evocative passages under stone arches.
After reaching the church continue east through the most commercial part of the village, until you return to the starting point.