REFUGE PASSO PRINCIPE
from refuges Vajolet and Preuss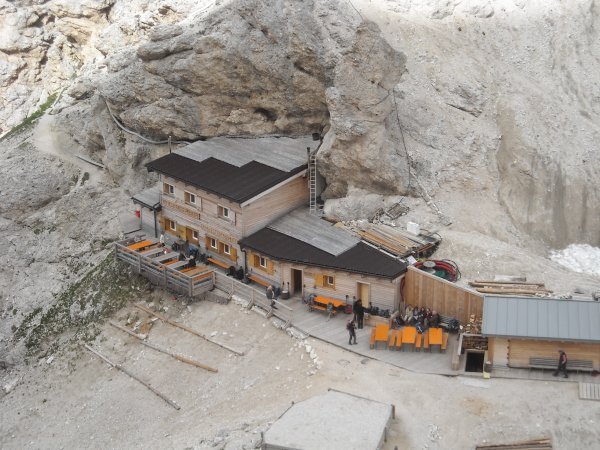 It is not at all difficult, and only moderately strenuous, to reach the Rifugio Passo Principe, starting from refuges Preuss or Vajolet. The refuge, nestled between the rocks, right at the homonymous pass, lies opposite the west wall of the Catinaccio d'Antermoia / Kesselkogel, that stands closely above it.
It is the privileged point of access to the ferrata climbing the nearby summit, the only three thousand of the group, but also a base for several other routes.
---
Route
From refuges Vajolet or Preuss, take the path that points to the north. It runs along the highest section of the long Vajolet valley, which culminates at Passo Principe: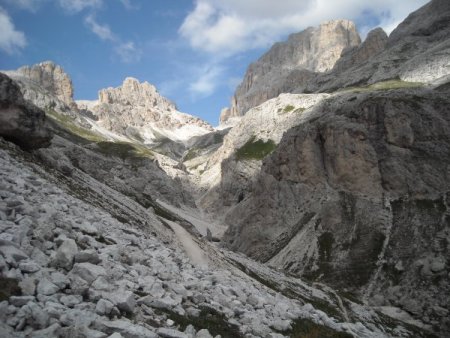 You continue along the same path, which goes gently up along the valley: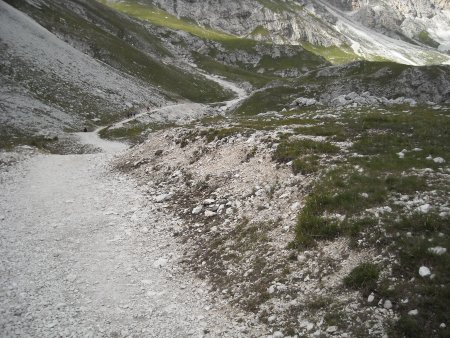 The trail is somewhat steeper only in the last part: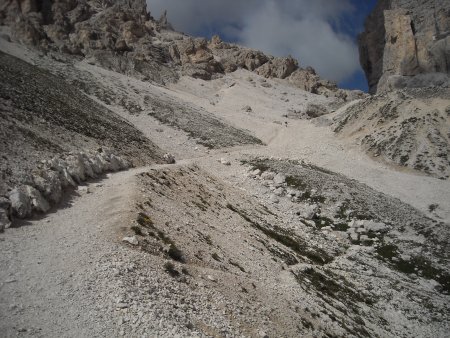 When the trail passes right downstream of the refuge, only a final moderate effort is needed to reach it: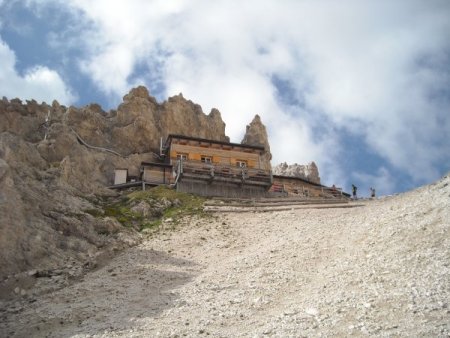 The view to the south, encompassing various summits of the Group, is really suggestive: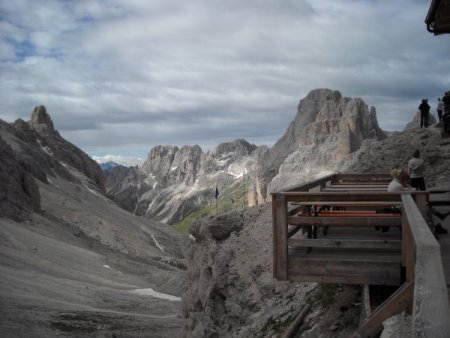 ---
Return
Same trail.