RIFUGIO BRENTEI
and Rifugio Casinei, from Rifugio Vallesinella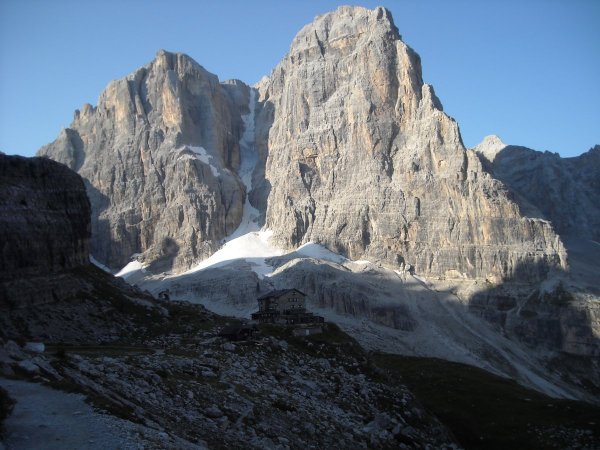 This is one of the tours, although not requiring excessive effort, that lead into the heart of the Brenta Group. The Refuge Brentei, in fact, is conveniently located for a variety of absolutely worthy itineraries, both uphill and crossing.
Author's Note: I thank my friends Flavio and Antonio who have shared this journey with me, and who appear in several photographs.
---
Access
The parking lot at the Refuge Vallesinella is accessible by car only at certain hours, otherwise you have to leave your vehicle at Madonna di Campiglio and travel to Vallesinella by shuttle service.
---
Route
From the hut, take the path 317. It crosses a shed, goes down a little, and then crosses a bridge over the river Sarca di Vallesinella: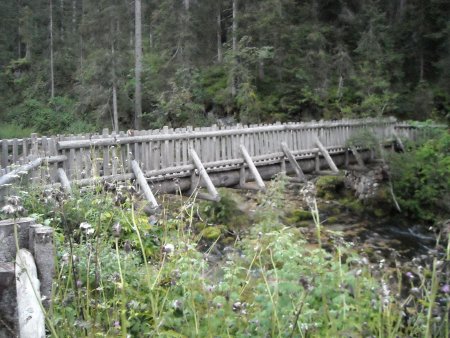 Then the trail begins to climb in the woods, with almost constant slope. In some parts of it some steps in stone or wood facilitate the walk: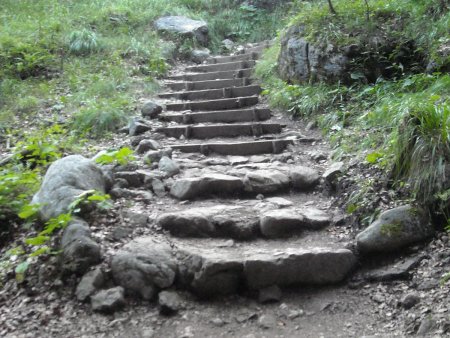 You reach, after a good half an hour, the Refuge Casinei: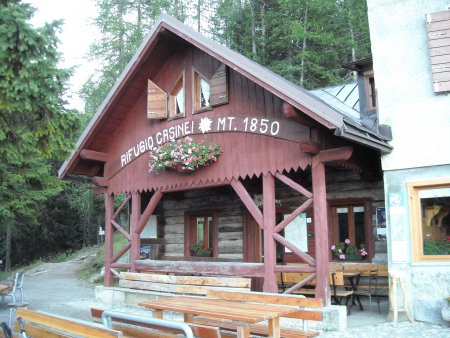 Then you take the path 318, which is longer, and rises and crosses, thereby entering the Valle di Brenta Alta. The path in some places may seem slightly exposed to the most inexperienced hikers: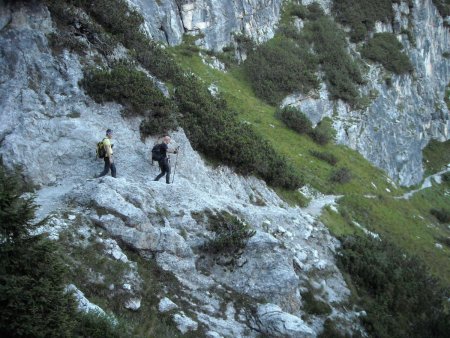 A passage in the Bogani Tunnel, although short, adds a distinctive touch to the excursion: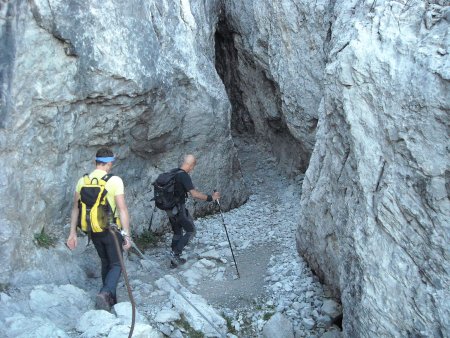 You can enjoy beautiful views to the peaks of the Presanella, and Carè Alto: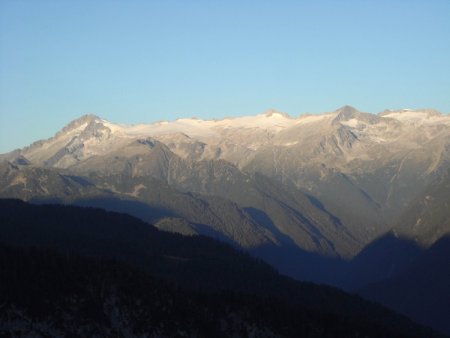 Then you will soon reach the destination (two hours from the start):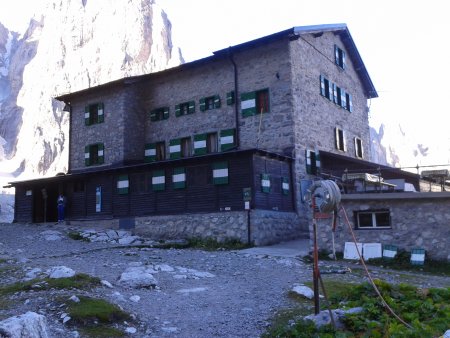 ---
Return
Same trail.