RIFUGIO PEDROTTI
crossing to/from Rifugio Brentei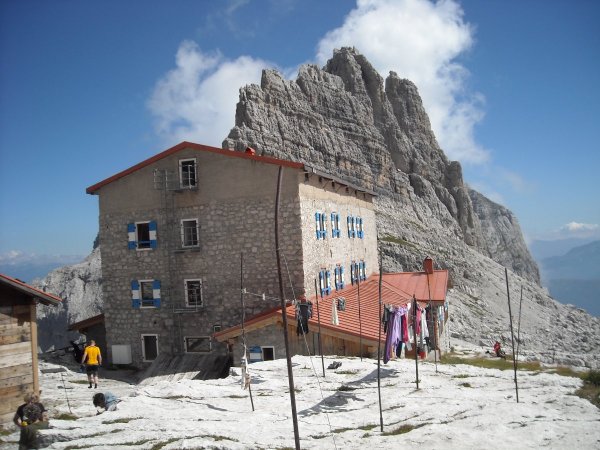 This crossing, that can be travelled as a part of other routes of interest, leads from Refuge Pedrotti to Refuge Brentei, or vice versa, crossing the Val Brenta Alta and passing the Bocca di Brenta, under the mountainside of Cima Brenta Bassa.
The description is about the ascent from the Refuge Brentei to Refuge Pedrotti, although the photographs have been taken in the opposite direction.
Author's note: I thank very much my friends Giovanni and Antonio, who on two separate occasions have trekked with me along this route, and who appear in several photographs.
---
Route
From Rifugio Brentei, take the path 318. You will thus proceed along the Val Brenta Alta, towards the Bocca di Brenta: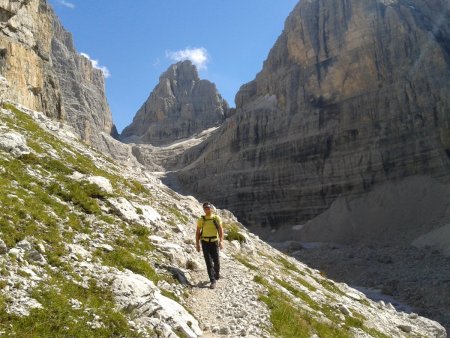 The trail goes up, not so steep at first, crossing along the mountainside, on the left, on lawns and gravel. Then you begin to rise more strongly, with stretches on rocky ramps, with the aid of metal cables, and also stretches on snowfields: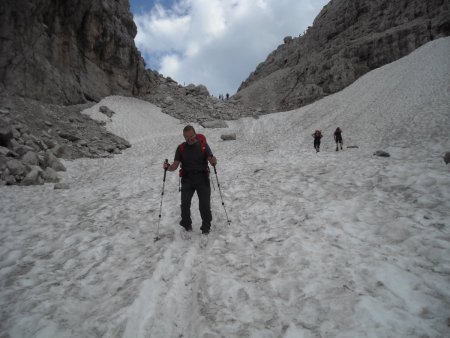 You reach this way Bocca di Brenta, having so far walked most of the route (1h45 from the start):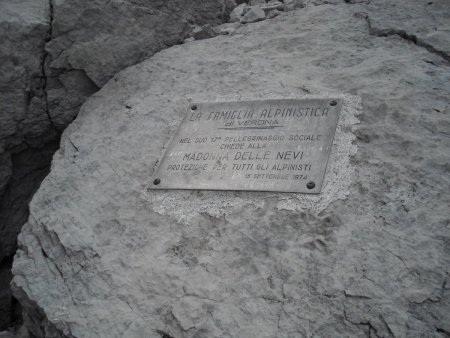 Pass Bocca di Brenta and take the path 305 on the right, which heads to Refuge Pedrotti: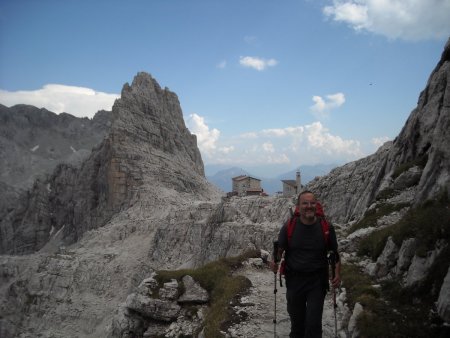 You reach it easily, in about 15 minutes.