FERRATA DELL'AMICIZIA
from Capanna Santa Barbara
Classical ferrata in the area of Riva del Garda, quite popular. The climb is not technically difficult, but the height should not be underestimated, especially if you go directly from Riva del Garda, and so the exposure. You have exceptional views of Lago di Garda, but the view extends far further north and east.
The ferrata consists of a succession of equipped path, normal path, and long metal ladders.
Here is described the path with departure and arrival from Capanna Santa Barbara. To reach the refuge from Riva del Garda, see the specific itinerary.
---
Way up
Take the path that goes up, with clear indications, until you reach the start of the ferrata: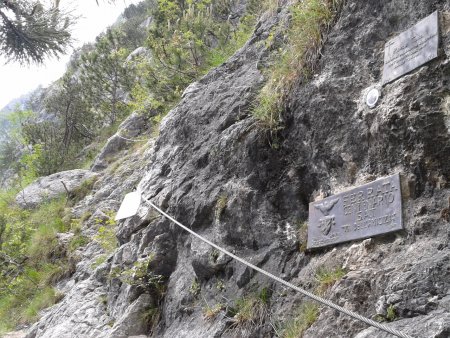 On alternating stretches of equipped trail and normal path until you reach the first, long metal ladder: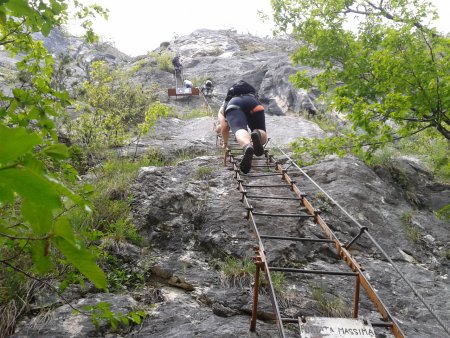 It is divided in two parts, with a small intermediate landing. Then continue for a while with sporadic difficulties, until you reach the second ladder, even longer: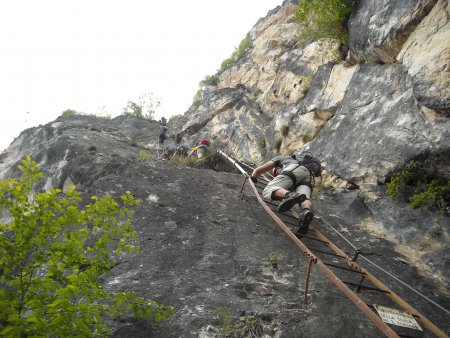 Continue again without great difficulty until you reach the third ladder, a little shorter: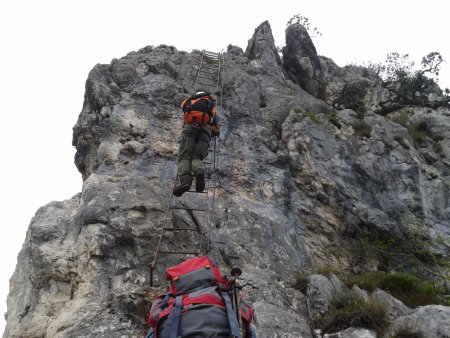 Continue on ferrata up to the top, which is not far away: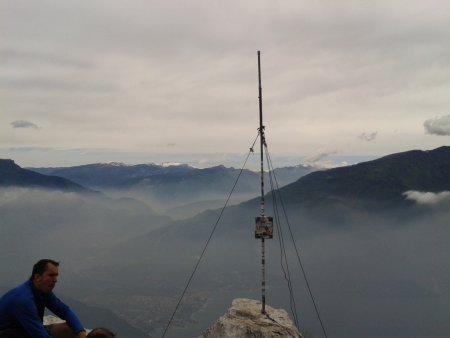 The view on the lake is impressive: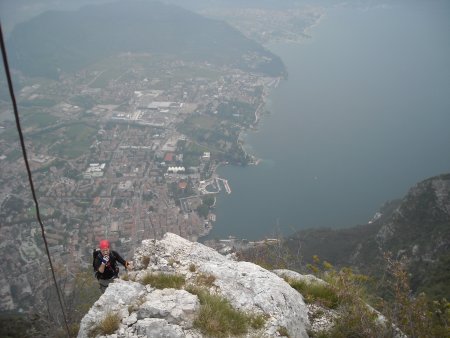 ---
Return
On the other side, go down first with the help of a cable and brackets, with care: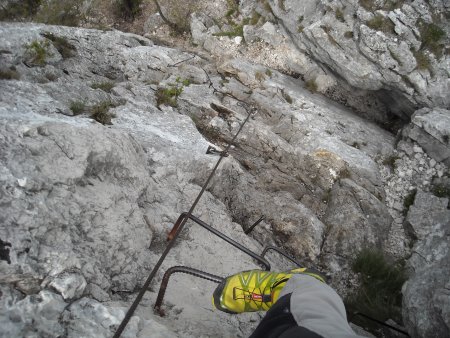 Then proceed along the trail, up to a first junction where you turn left, then to the fork between paths 418 and 413, where you take the latter to the left.
The long return path passes by the ruins of a church of the war, several forks, including one with an indication for a spring of water, scenic spots, some easy equipped stretch, and a rather high ladder: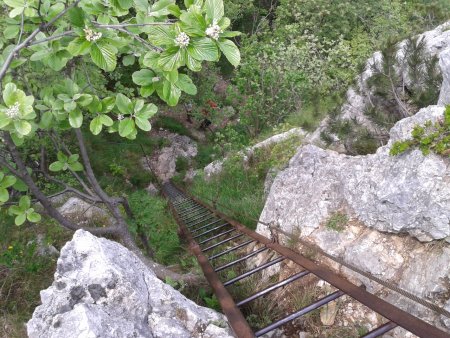 Continuing, you reach the church of Santa Barbara, then you finally find the path forward, which brings you shortly to Capanna Santa Barbara.