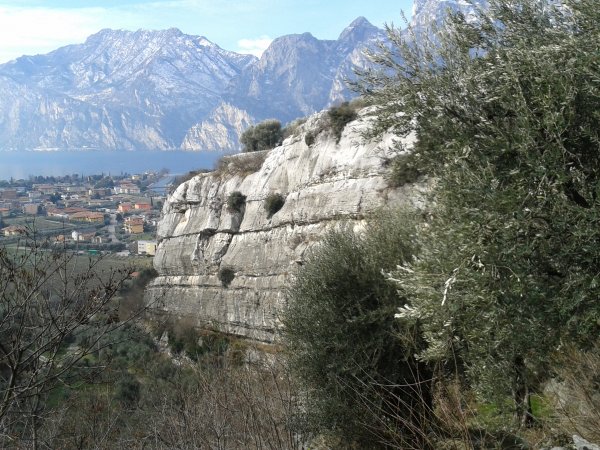 Climbing wall located on the eastern wall of a limestone rock formation on which there are also some potholes, hence the name.
IMPORTANTE NOTICE: During a recent inspection, the author has noticed that bolts have been removed from the high sector, and the low sector has been seemingly abandoned, with bushes, brambles and lichens repopulating the rocks.
---
Access
Along route SS240 from Nago down towards Torbole, after a wide left u-turn, on your right you find a parking lot, which is located right on top of the rock formation: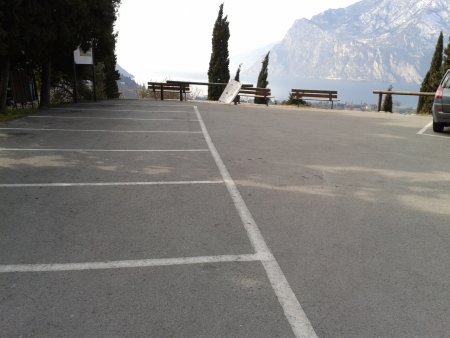 The parking itself is a good vantage point on Torbole and Lago di Garda.
---
Approach
You walk down a short stretch of road, then take a marked path, which descends until it forks. On the right you will soon reach the area where there is a pothole: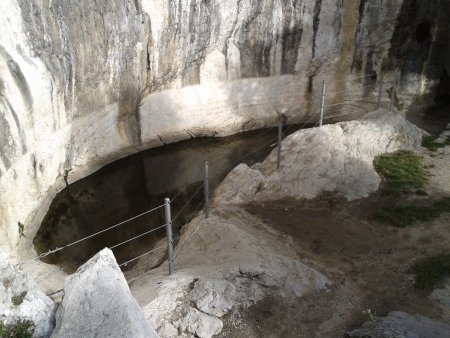 There you also find the high sector of the climbing wall. Another pothole is located a few meters before, and can be reached by climbing a metal ladder.
On the other hand, if at the fork you go left, you will go down some more until you reach the base of the rock formation, where you find the lower sector of the cliff.
---
High sector
You find about 10 climbing routes, rather easy, except one.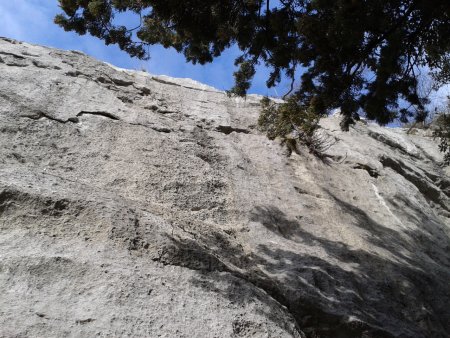 ---
Low sector
Here you find a dozen climbing routes, some of which are multi-pitch, of medium-high difficulty. It is possible to address some of them, at least the top stretch, descending from the top.