A peculiar climbing wall, just above the lake surface. There are around twenty climbing routes, difficult, some of them are multi-pitch.
---
Accesso
Take the SS249 from Torbole to the south, and immediately after the second tunnel, on the right, there is a small pitch to park: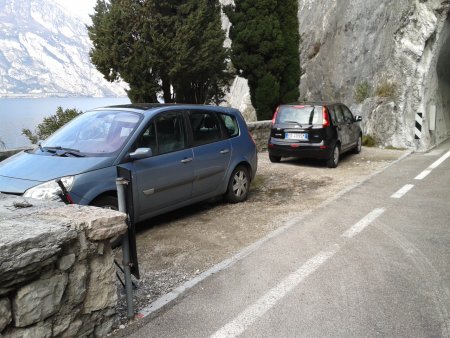 ---
Approach
Climb over the wall in a westerly direction, and get off for a few meters to the lake, quickly reaching the base of the wall.
---
Climbing wall
The wall rises directly from the lake. Some eyebolts allow you to stand at the base of the climbing routes.