TRE CIME DEL BONDONE
tour of the Tre Cime, from Le Viote
Not far from Palòn, where in winter you practice downhill skiing and snowboarding, there is the natural park of the Tre Cime del Monte Bondone, a cross-country skiing resort, and in summer it is possible to carry out pleasant walks, and more.
Here is proposed a route that leads to spin all around the Valle del Merlo, touching the three summits that surround it.
---
Access
From Vason or Garniga, you reach Le Viote del Bondone, where there is a parking lot, from which it is already possible to see, from left to right, the Cima Verde, the Doss d'Abramo and Monte Cornetto: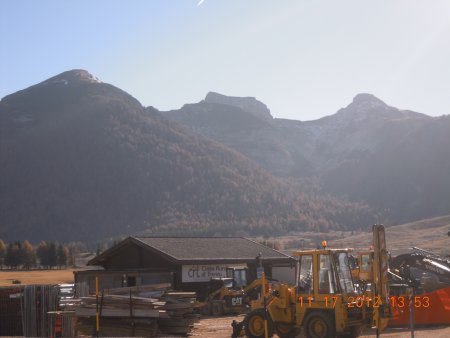 ---
Route
From the parking take path 607, which runs along the bog. Soon you pass the Terrace of the Stars, with its characteristic metal dome: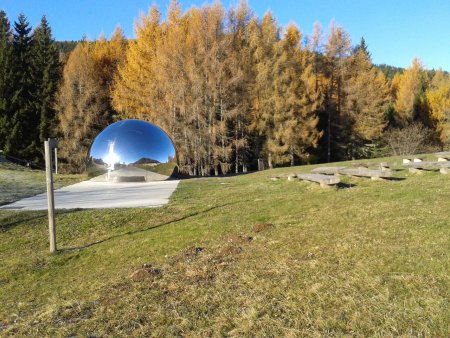 A little further on, you reach a clearing with directions; continue, passing a stretch with wide wooden steps: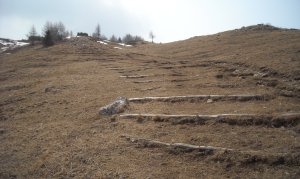 Go up along the path, that follows a ridge, called Costa dei Cavai: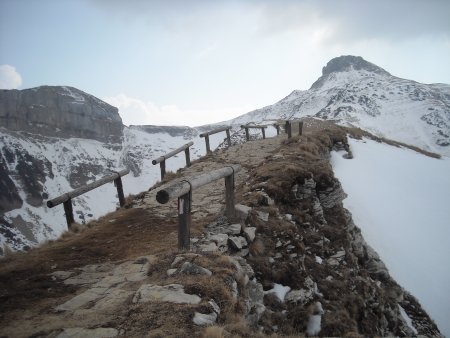 until you reach the base of Mount Cornetto: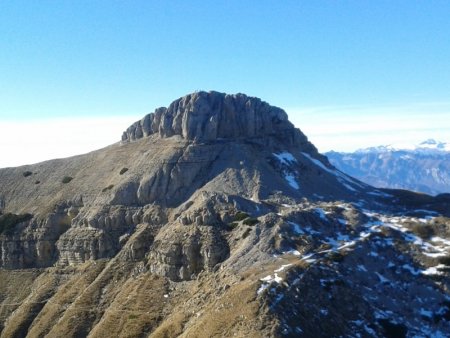 Continue on the trail that goes around the Cornetto from the west, then climb to the summit from the south: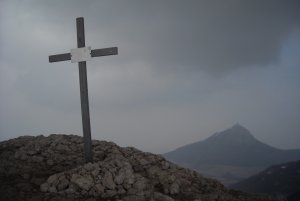 Descend heading south-east. You pass by some fortifications: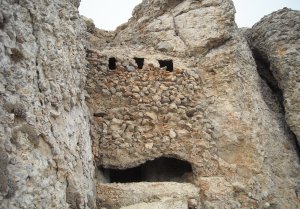 Then you go down in the direction of Doss d'Abramo, until you reach the junction with trail 638a.
Note: You can avoid the climb on Cornetto, using path 636 that crosses below the summit on the north side.
Take the path and climb: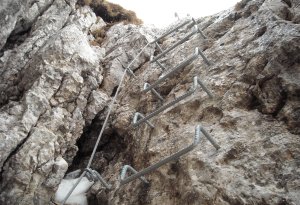 You will soon reach the summit plateau, from which you can quickly reach the cross: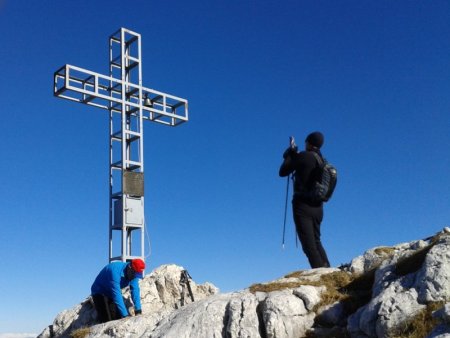 To descend, take the equipped trail in a northeasterly direction.
Caution: Do not go to the ferrata Giulio Segata, well-marked, and that plunges into a deep and narrow gorge.
The equipped trail, although not trivial, offers no particular problems: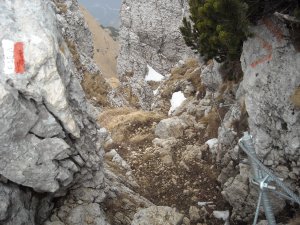 The downhill section culminates on a ledge, which you take to the left (west).
Note: You can avoid the climb to Doss d'Abramo, using path 636.
Continue towards Cima Verde, along the obvious ridge, heading to the summit: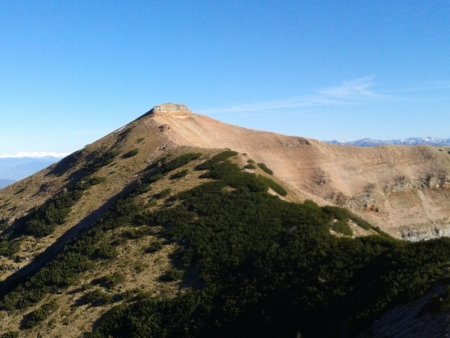 Return by trail 636 that descends steeply towards Le Viote. At the junction with the trail to the Val del Merlo, take the trail that runs along the fence and the woods: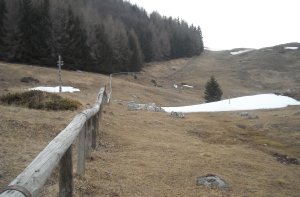 Shortly after, the rest of the return path is perfectly evident, reconnecting to the initial path.