FALESIA CADINE NUOVO
from Località Fer de Caval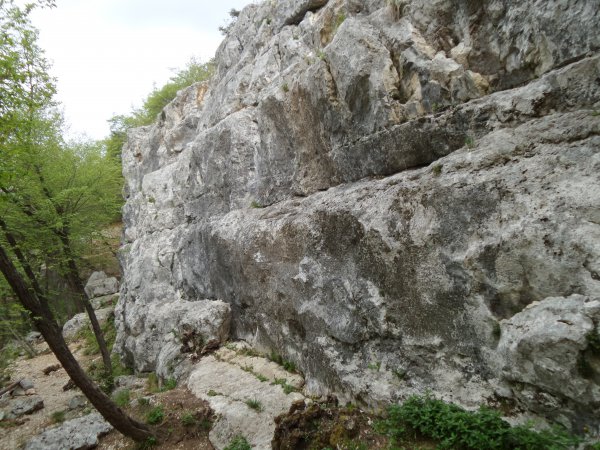 Small climbing wall also suitable for beginners. It is divided into two sectors, one on the left for climbing boulder style, the right offers some easy and pleasant routes, but also some more challenging ones.
In the right sector, the belays are about one meter from the edge so it is better to stretch them with a sling. The routes are up to 15 meters high, and you need not more than 6 referrals.
Thanks to Lorenzo Ianes of Trento, for the description of the approach.
---
Access
Reach Cadine, along the Eastern Gardesana road, cross the village along Strada della Coltura, and at the first fork, with a cross, go straight to Strada per Tez: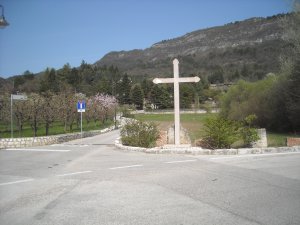 At the second junction, shortly after, turn left to Strada della Casara. In short you get to the resort Fer de Caval, where parking is available: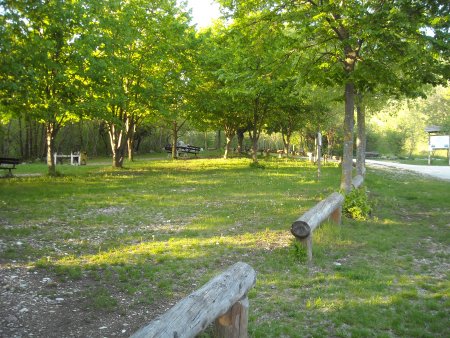 ---
Approach
From the car park at Fer de Caval, two roads branch off: take the the right one (towards E-NE):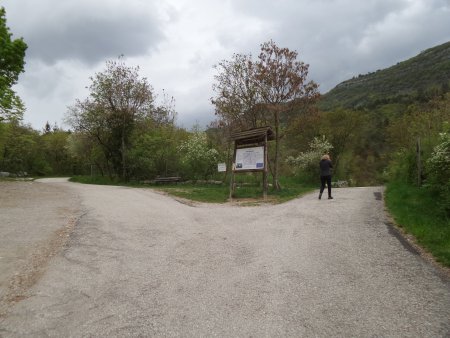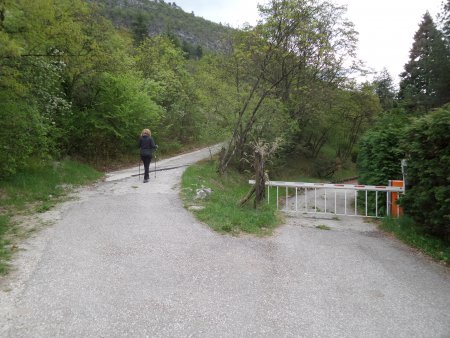 After you reach the last house you pass beyond the bar and continue along the forest road, that now bends to the right (S):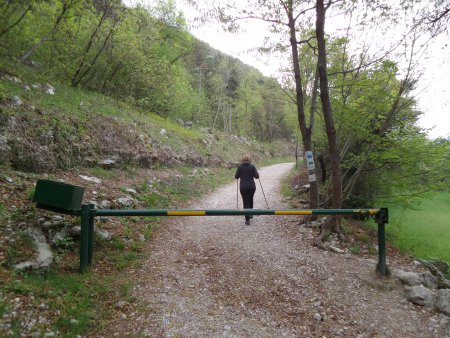 Ignore a marked trail path that branches off to the left from a widening (doesn't go to the cliff).
Continuing along the road, you overcome a big boulder (3m high) on the left edge of the road bearing a blue sign (Forestry border) then you go beyond a bench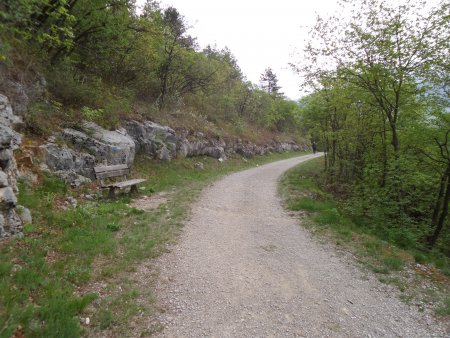 until you meet, still on the left edge of road, a second boulder (2m high) with number "49" painted in red: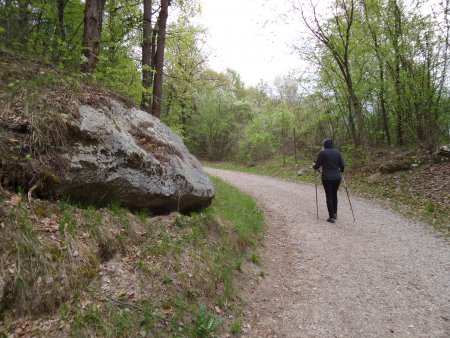 After this boulder, in correspondence of the water drain wood that
crosses the sediment of the road, take the path, leading shortly to the climbing wall: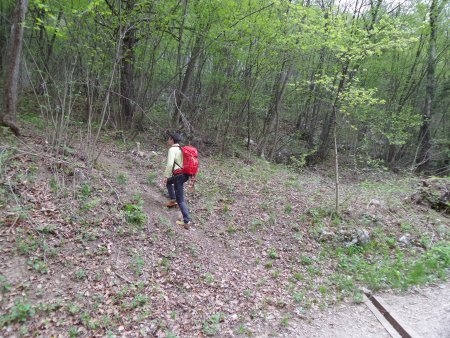 ---
Left sector
This area is suitable for climbing activities in boulder style: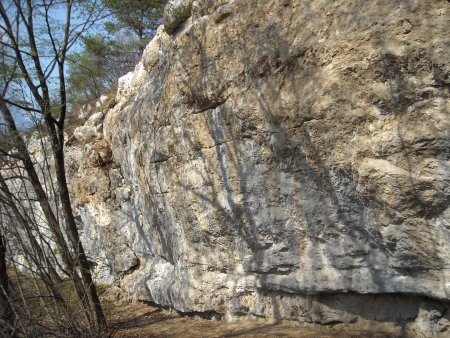 ---
Right sector
This sector is equipped with mono-pitch cimbing routes: