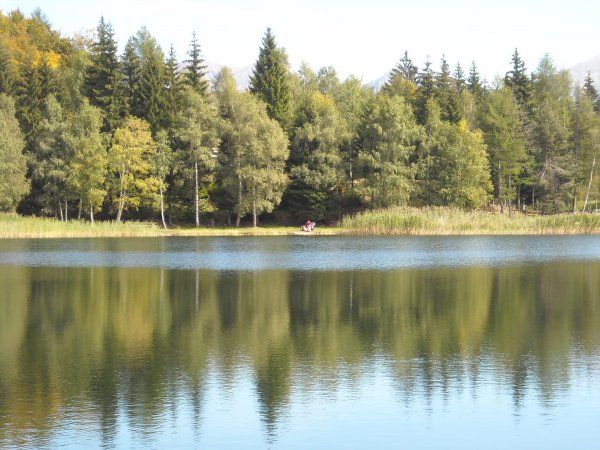 The Lago Santo (Holy Lake), a beautiful stretch of water located in a green valley at about 1200 m above sea level, can be reached from Val di Cembra, but not only. The route described here starts from Pineta di Faedo, going back and forth on two different paths, and passing through beautiful forests.
---
Access
By location Pineta, upstream of Faedo, there is a small green area and a rather large parking lot.
---
Route
You take the wide path 409, which rises to the north-east, never opposing a more than modest slope:
In one section, the path is paved: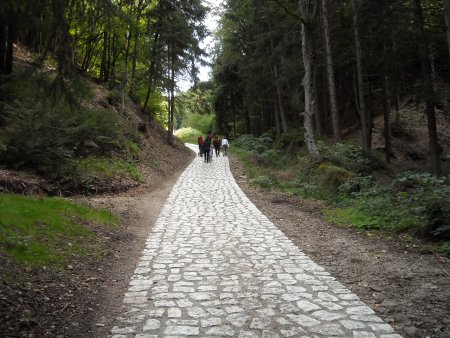 About 15 minutes after departure, you reach the Pian de la Cros: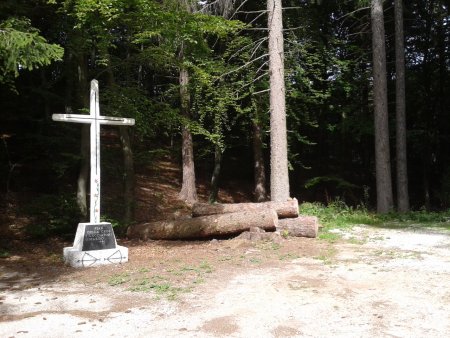 Shortly after, at the junction with trail 408a, continue straight. In another 20 minutes you will reach Location Passo della Croccola, where you take path 409, to the right.
The path leads into the forest: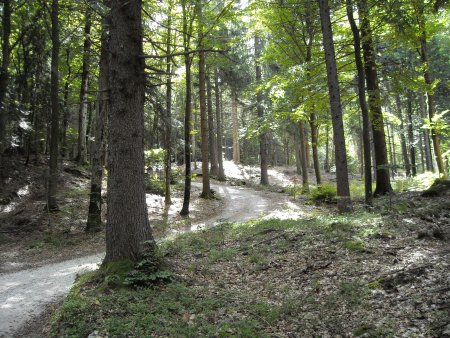 At Location Pozze you take path 409a, and subsequently, at Location Lagabrun, you continue on the same path, turning left and going up on a little steeper ground: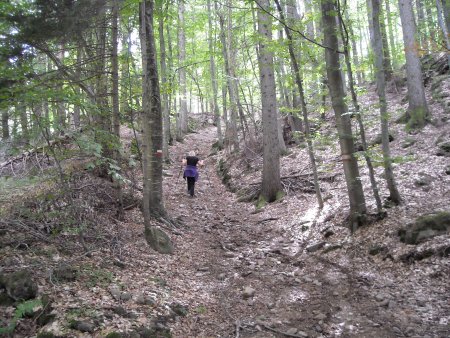 You reach the paved road that goes up to the lake. You can continue on this, or on the trail on the left: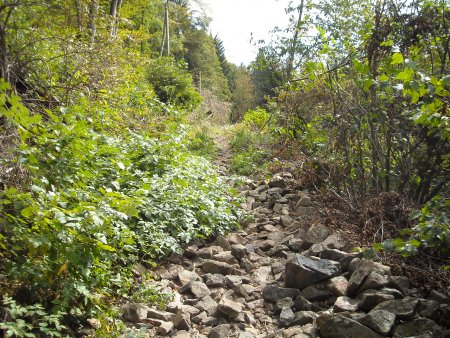 So you first reach the Refuge Lago Santo, and soon after the lake itself: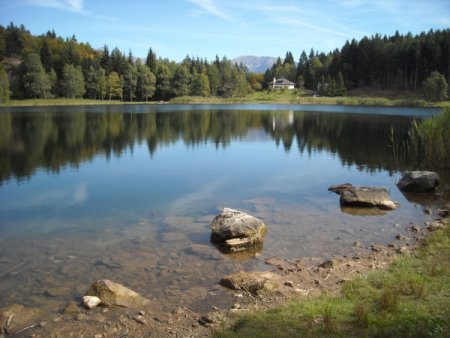 It is possible in about fifteen minutes to take a tour around the lake, walking on the grassy banks, sometimes decorated with canes: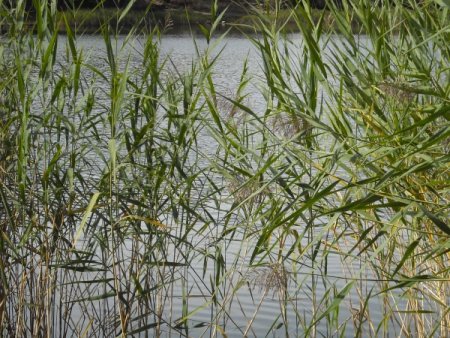 ---
Return
You go back on the path forward, until you return to Location Lagabrun. There you take the path 414 to the left, and follow it. The trail reaches the paved road, which you follow for a good stretch: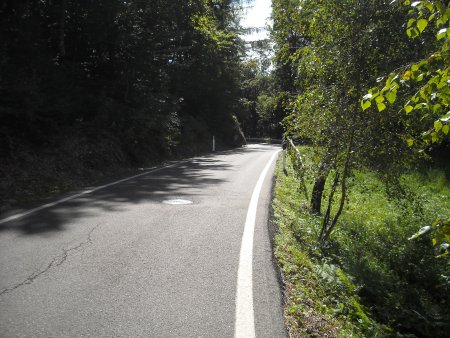 You pass, without taking it, a path with an indication for the Refuge Sauch; only later in fact there is a sign on the right that shows the right path. From there on, you need to pay some attention, because there are some unmarked crossroads, but you can easily keep the right direction if you follow the white-red signs.
You keep on going through the woods: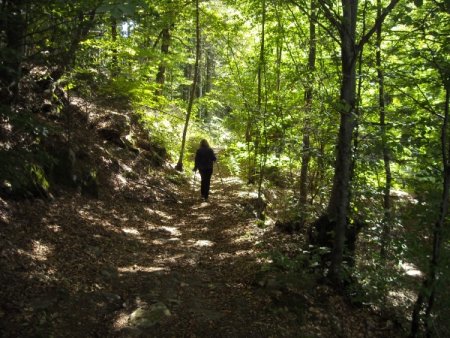 until you reach the starting point.