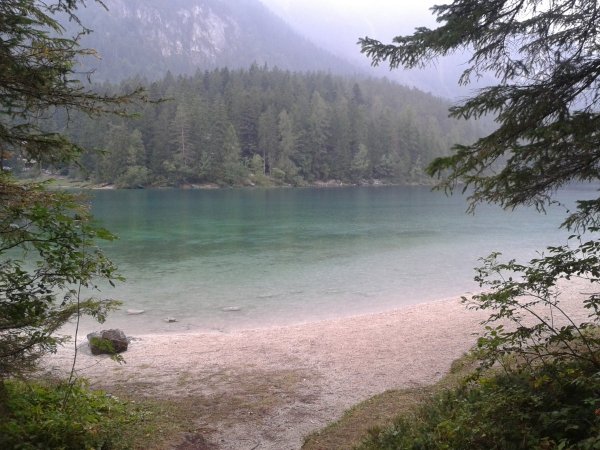 Lake Tovel is a beautiful alpine lake, located in the northern foothills of the Dolomites of Brenta. It is possible to walk around the lake, along a path which in the first half is wide and comfortable, while the second part, narrower and steeper, rises a few tens of meters above the rocky stretch of the south-eastern shore, offering some very picturesque views.
---
Access
In the town of Tuenno you deviate from the SP73, following the signs to the lake, and so entering the Val di Tovel. You pay a toll in order to continue along the valley until you reach the parking area, at a short distance from the lake.
---
Route
From the parking area, take the path of the lake, well marked, and you will reach in about ten minutes a bridge, under which flows the outlet of the lake: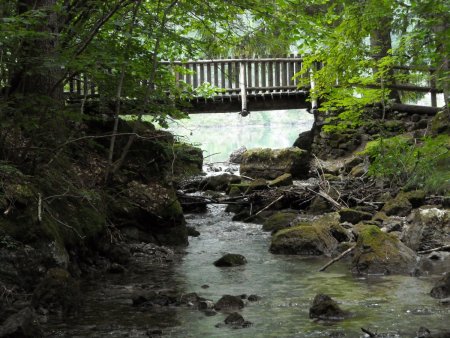 From there, still following the signs, you go counter-clockwise, on a beautiful trail, wide and easy: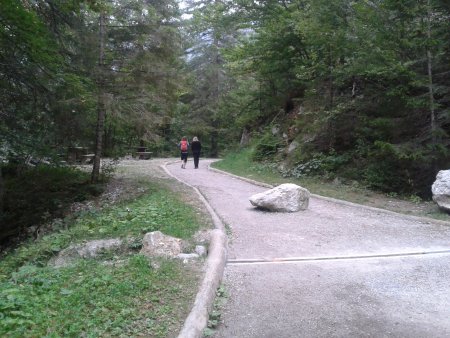 For all the way around the lake, it offers very enchanting views, in any season: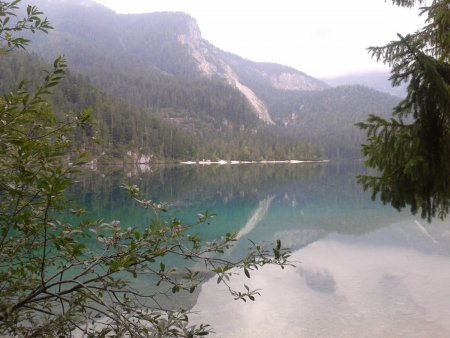 After completing about half of the tour, you continue on a narrower and steeper path, with staircases, walkways, bridges: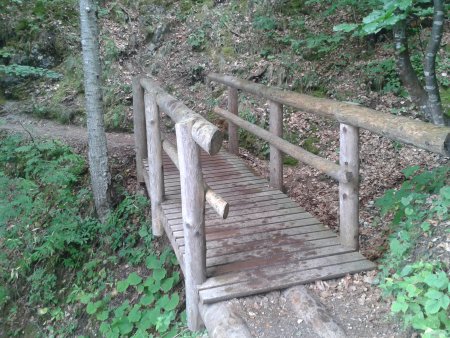 A cable can be of help to those who have the most uncertain step: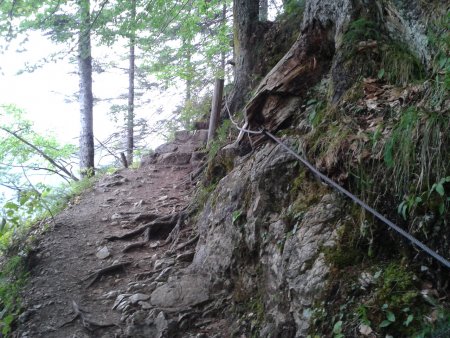 You thus overcome the most rocky part of the shore, enjoying views of the lake from a few tens of meters above the surface.
The last part of the route runs along the shore again, and without difficulty you can complete the tour.