THE TWO LAKES
of Coredo and Tavon, tour around the lakes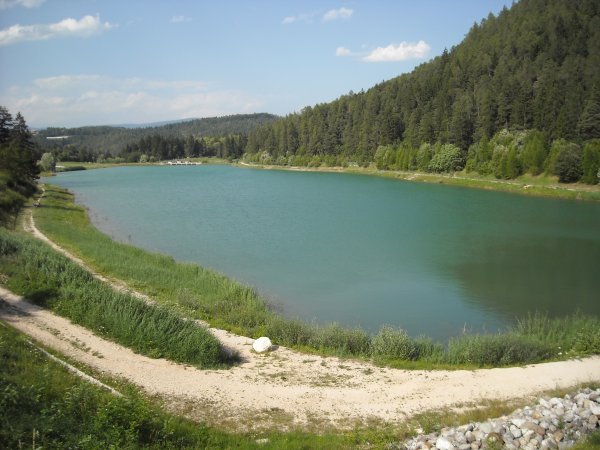 The lakes of Coredo and Tavon, often simply referred to as the Two Lakes, are two reservoirs built in 1958 for irrigation purposes, but they are in fact also visited by a considerable number of tourists, both for their beauty and for the natural setting in which they are located.
Divided by a small dam, which also serves as a bridge, you can take a tour around them, thanks to a wide and comfortable path all around. It is also possible to practice sport fishing, after paying a permit.
Here is described the clockwise tour.
---
Access
Just upstream of Coredo along the SP7, a road branches off to the left and leads to the Two Lakes. You can park in the space next to the Ristorante Due Laghi, but there are two other parking areas at the southern shore of Lake Coredo.
---
Route
From the car park take the path to the north, thus beginning the tour of Lake Tavon. On the northwest side of the lake, there is a fork with a sign for the Shrine of St. Romedio.
Continuing, you wander around the lake, returning to the dam that separates the two lakes, where you can see that it is teeming with fish: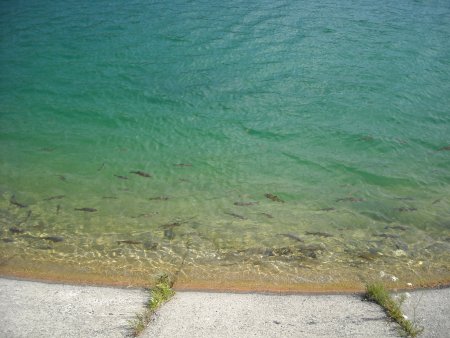 From here your gaze can also embrace the entire Lake Tavon: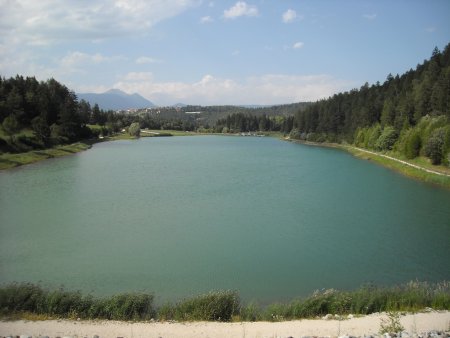 And Lake Coredo, on the opposite side: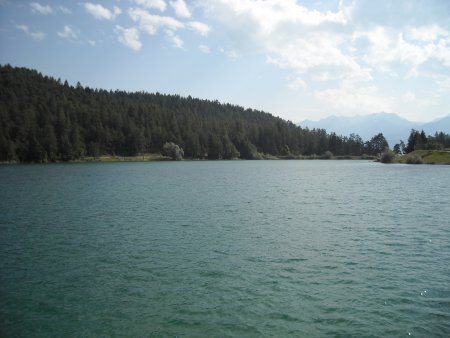 Walking along the shore of the latter, you will typically see some fishermen: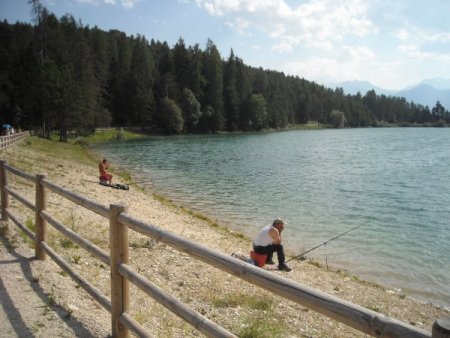 Continue along the beautiful path, among the conifers: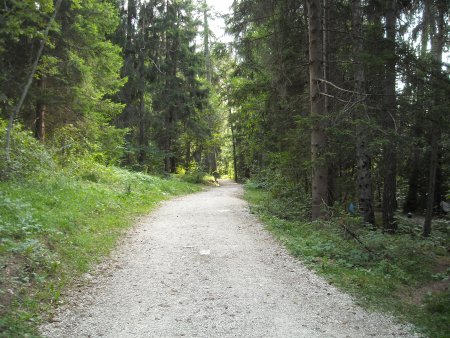 And you will reach, on the southeast side of the lake, a restored and running mill, which can be visited: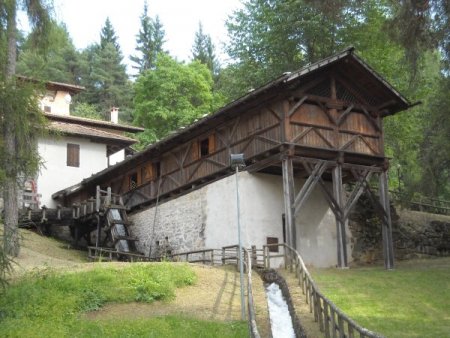 Go on, going round this lake too, and returning to the starting point along the access road: