RIFUGIO MALGA ROMENO
and Monte Lira / Lavinaspitze, from Passo della Mendola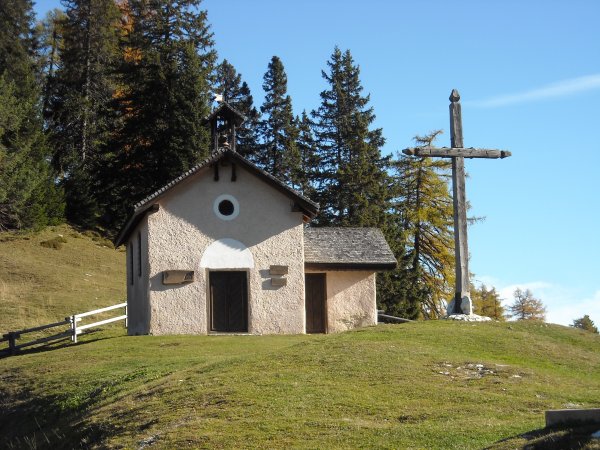 This tour offers beautiful mid-height mountain landscapes, good views over the Val d'Adige, comfortable trails, and moderate altitude raise. Particularly noticeable are the views from Mount Lira / Lavinaspitze, a minor summit, but well positioned, requiring just a short detour from the main path.
---
Access
You can park at the Passo della Mendola. To make the trip more pleasant (and ecological), you can instead use the modern funicular from Caldaro / Kaltern. In this case, you can park at the valley station.
---
Route
From Passo della Mendola, take the path 500, to the south. At first, the path covers an area dotted with small houses, then it enters the woods: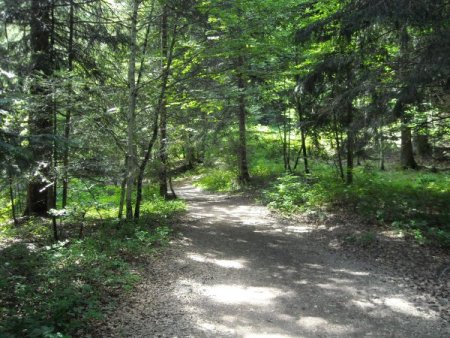 You should always follow the path 500, or indications for Refuge Genzianella, Refuge Mezzavia, or Refuge Überetscher.
The first intermediate point that you reach is in fact the Refuge Genzianella / Enzianhütte, after about half an hour: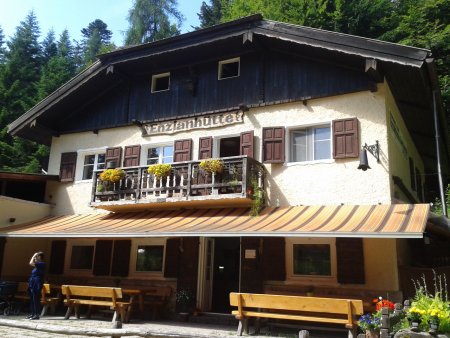 Keep following the same directions, and after another hour you reach the Refuge Mezzavia / Halbweg Hütte: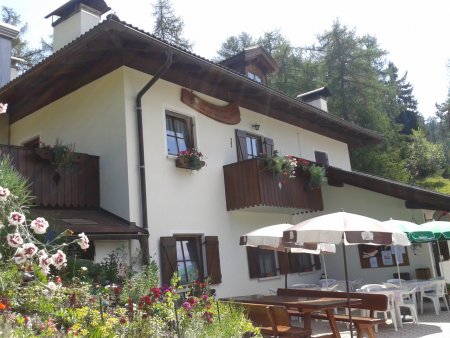 Not long after, there is a fork for Monte Lira / Lavinaspitze. A detour of about 15 minutes allows you to reach this privileged vantage point, from which the view extends all over the eastern horizon; particularly impressive is the view of the Lake Caldaro / Karterersee: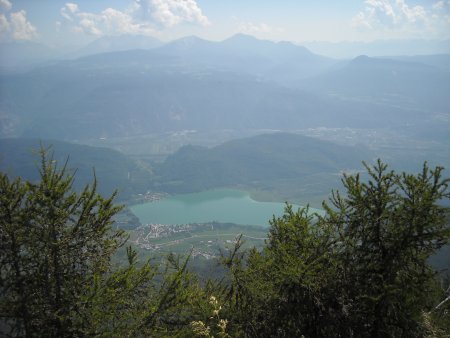 It often happens, from this position, to see the launch of paragliders: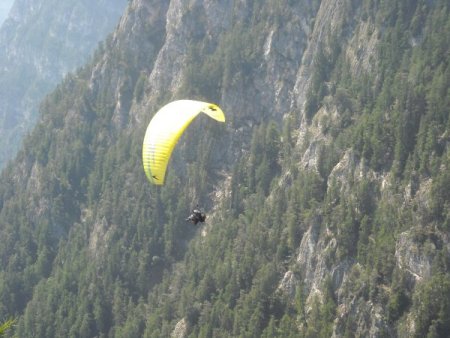 By taking the original path, you continue through woods and pastures: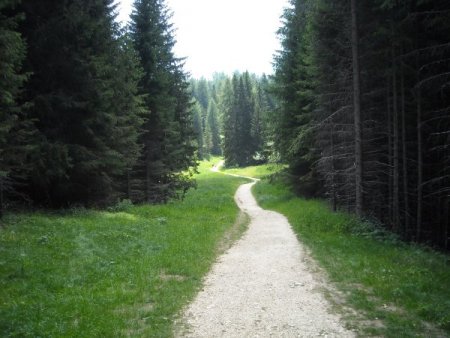 Finally, after another good hour of walk, you reach the Malga Romeno: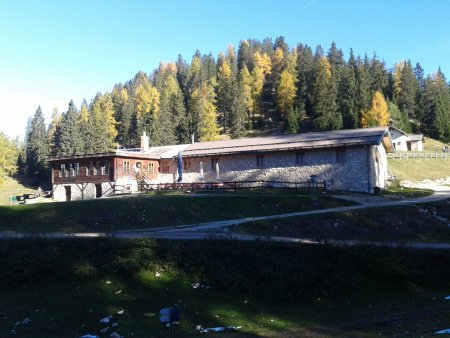 ---
Return
Same trail.