MAROCCHE DI DRO
around the Marocche, from SP84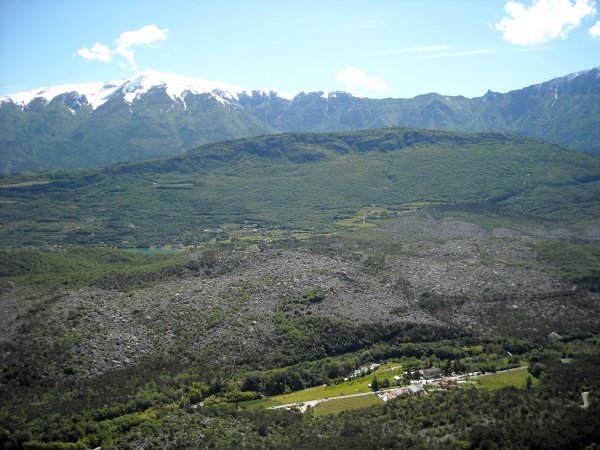 Easy hike in a particular area of the Valle dei Laghi, practically a vast mass of rock debris, the result of a series of landslides that occurred in the post-glacial era, due to the excavation carried out by glaciers and their subsequent retreat.
The area was declared a biotope, is populated by Mediterranean trees such as Holm and Terebindo, shrubs and plants of black pine; it is also reported the presence of the rare Daphne alpina.
It is possible to choose either of two variants: a long one and short one. The latter is described here.
---
Access
Along the SP84, west side, just north of Dro, there is a large car park: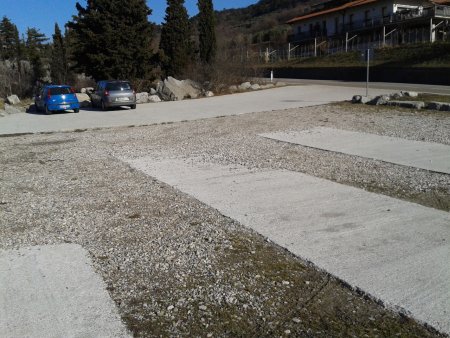 ---
Route
The beginning of the trail is adjacent to the parking lot, near an explanatory table. You first head northwesterly, then bend more to the north.
You cross a particular landscape, somewhat "lunar", on slight ups and downs. In addition to the specific plants, there are, at some points, particular conformations of the rock: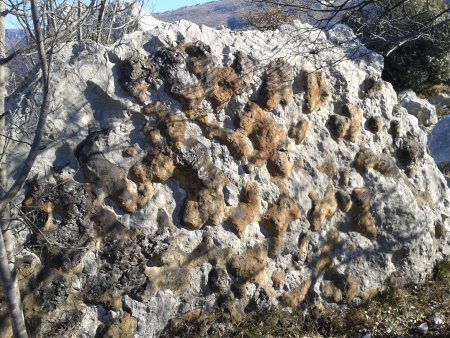 A fork allows, by turning left, to take the "short tour".
Shortly after, you walk aside the Lago Solo: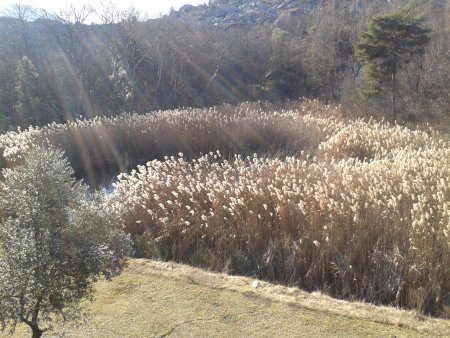 After going round it, the trail climbs slightly, offering a good view towards the Castle of Drena: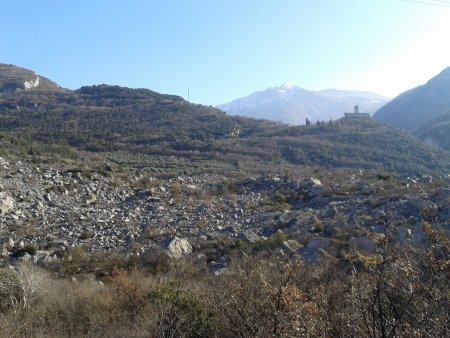 Then the trail descends, passes along a body of water, then bends left again, and then rejoins the path forward, along which you return to the starting point.