Nice and popular hike, which allows you to reach a shelter at the center of an amphitheater of peaks: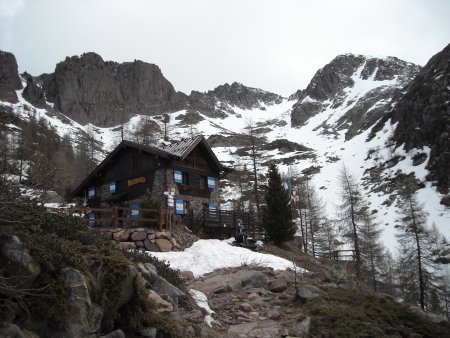 ---
Access
To get to the starting point, reach Palù del Fersina, Val dei Mocheni, going up the SP8.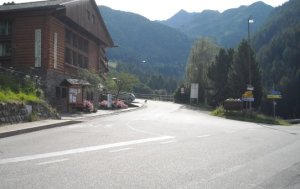 Then take the road that goes to Località Frotten, until you reach a large car parking area: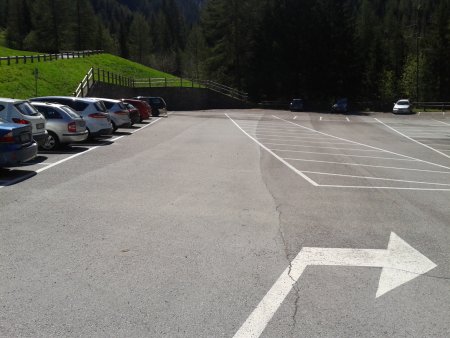 ---
Route
Always follows path 343. At the beginning there are various forks and crossroads. Then you cross a stream, and going through the woods, you come to a clearing, the location named Baiti del Laner: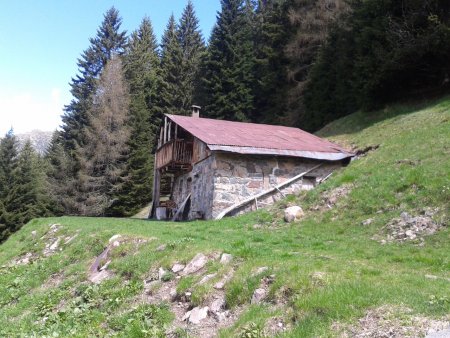 Still going up, the trail climbs into the coast with a few bends, in a beautiful pine forest: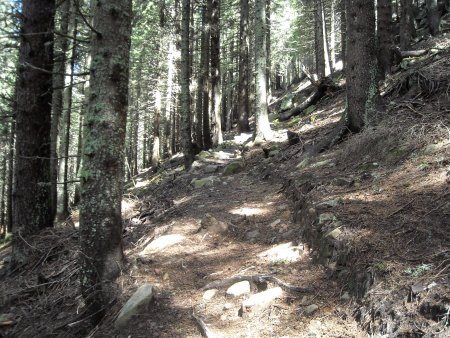 You reach Croce del Laner: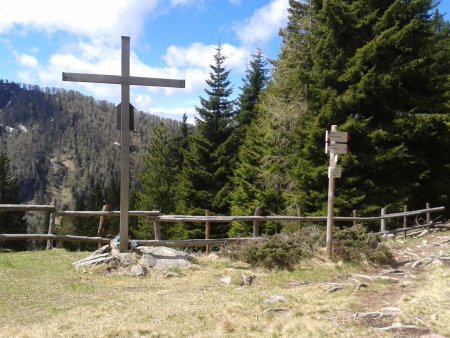 Go on, until you reach the refuge: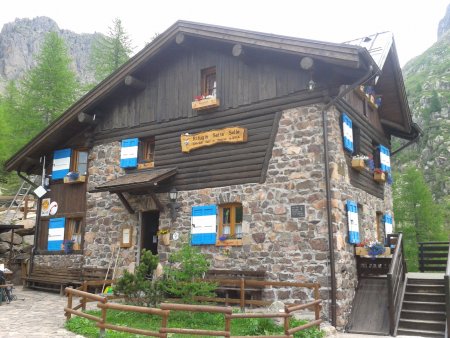 From here, there are several possible routes, including the Sasso Rotto, either by normal path or Sentiero Giuliani, or the crossing towards Lake Erdemolo on two possible paths.
---
Return
Same trail.