SASSO ROTTO
by Via Normale, from Rifugio Sette Selle
The Sasso Rotto is one of the peaks that surround the Rifugio Sette Selle, consisting of porphyry. The easiest way to reach the top is the Normal Route, a trekking which the only, relative difficulty, consists in the rocks in the final part of the climb.
To be avoided in case it is wet, because of slippery rock.
---
Route
From Rifugio Sette Selle take path 315, and go up to the junction with trail 343, which you take to the right. The trail climbs up hill up to a cairn, then descends a bit towards the western side of Sasso Broken, then proceeds across the mountainside.
When you reach the grassy channel of the normal route, which climbs to the left, you take it: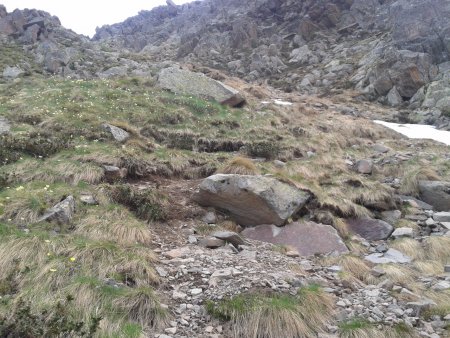 The trail climbs steeply. In the part that precedes the top, you will find some rocks: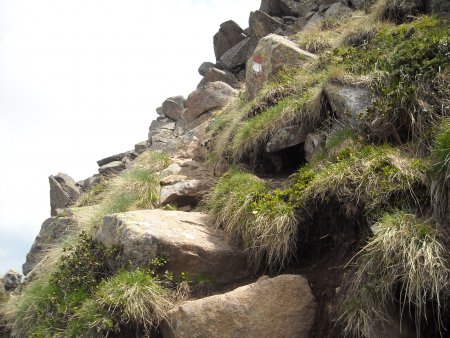 Then a stretch with boulders, not particularly difficult, but that may embarrass the inexperienced hiker:
Shortly after, you reach the summit: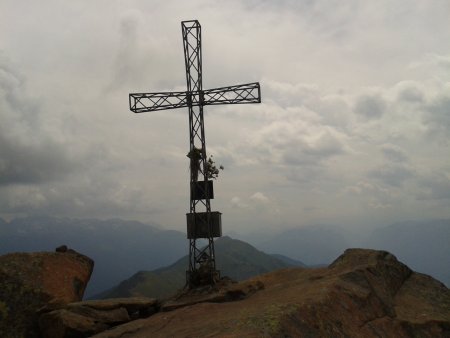 ---
Return
Go back along the same trail.