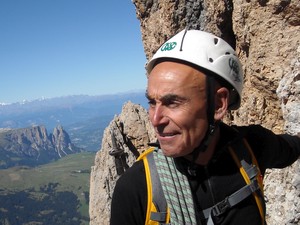 He likes trekking, alpinism and ski-alp. Great mountain enthusiast, frequenter of the Western Alps, the Dolomites, and beyond.
He often crosses the national borders in search of the peaks or the snowy slopes of the neighboring countries, especially Switzerland.
At ease on both rock and mixed terrain, he drives far from his residence in the Po Valley to reach the mountains in the Alps.
For trekking-etc, he contributed with almost all ascents in the Monte Rosa group, and much more.
---
On trekking-etc