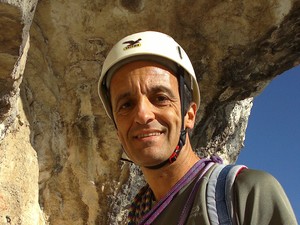 ICT professional, of Roman origin, fond of outdoor activities general, he began to cultivate his passion for mountains in the Central Apennines, then moved to Trento in the early nineties.
He alternates routes on rock or mixed terrain, of medium difficulty, with climbing, hiking, mountain biking, cross country skiing and snowshoeing. The trenches of the Great War are another of his interests.
In addition to his contined contributions in terms of itineraries, he is co-author of the book of trekking-etc.
---
At the bookshop
---
On trekking-etc