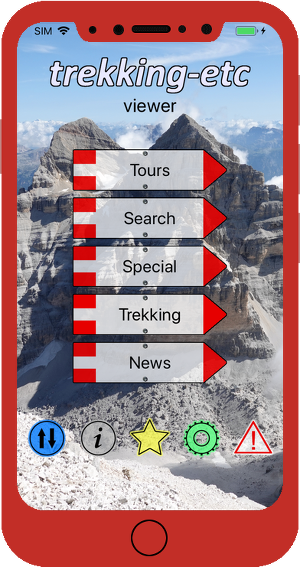 Version 3.0 of the iPhone app is available. In addition to a renewed graphic, it has a new button on the home page to directly access the trekking tours, without having to rely on the search function.
Besides this, it keeps all the rich features already present in previous versions, and highly appreciated by users.
The users who have set the automatic app update on their smartphone should find it installed soon.