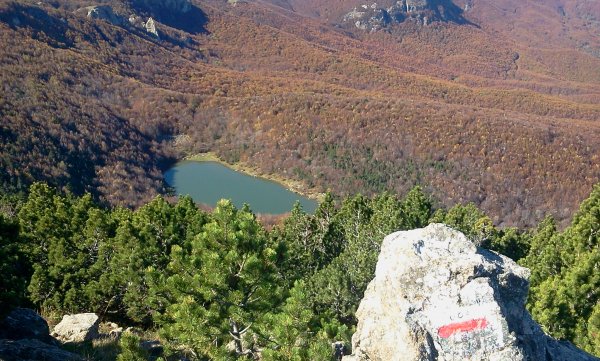 This tour is suitable for everyone, and takes place between the beautiful scenery of the Apennines of Piacenza.
---
Access
After three Km from the town of Selva di Ferriere, that can be reached by following the SS 654 Val Nure, towards Passo dello Zovallo - Santo Stefano Aveto, on the side right of the road there is a signpost indicating Bivacco Sacchi, Monte Bue and Fontana Gelata, and two wide pitches where you can park.
---
Route
You take path 007: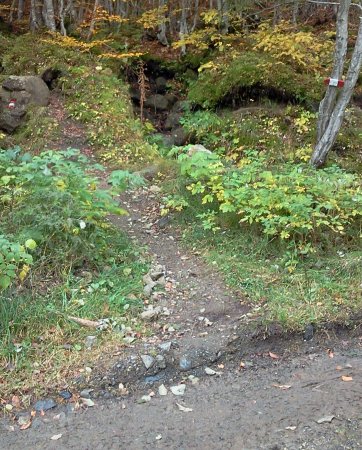 After about ten minutes you find yourself at a crossroads with signs for Dogana, which you ignore, continuing in the beech forest between boulders: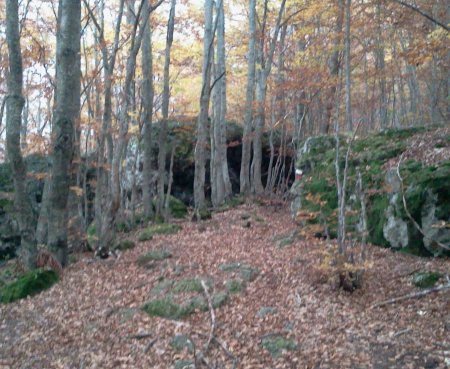 in short (40' – 1h) you get to location Fontana Gelata: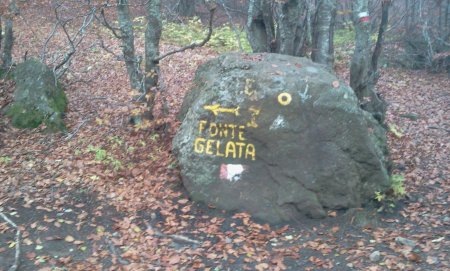 where there is also a water source. On the left, crossing the creek there are signposts for the trail 011 with indications to Lago Nero, that you take. The path offers picturesque views of the surrounding mountains: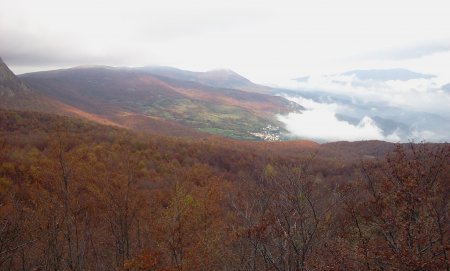 In about 45' – 1h the nice trail leads you to the lake: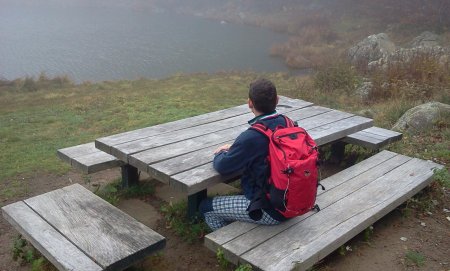 where there is a good place to restore yourself (remember to stock up on water at Fontana Gelata!). The tour can end here, by returning to the parking via the path forward.
The proposed tour continues instead, first retracing for a few ten meters the path of arrival at the lake, where there is a signpost pointing left to the Monte Bue, path 001: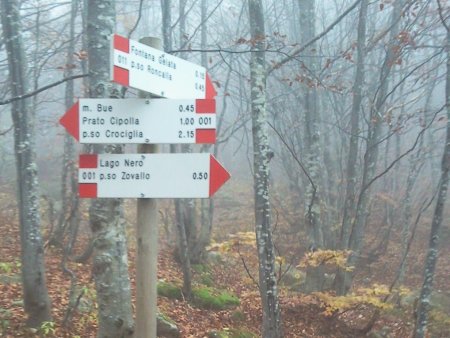 You take this direction, that leads towards the saddle between Monte Nero and Monte Bue: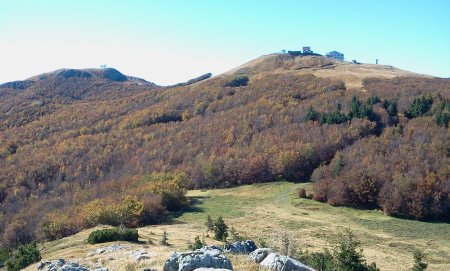 From there you can shortly reach the top of Monte Bue, that is the end of the skilifts of the ski resort of Santo Stefano d'Aveto (GE). Unfortunately, the old and new plants and antennas occupy part of the scene: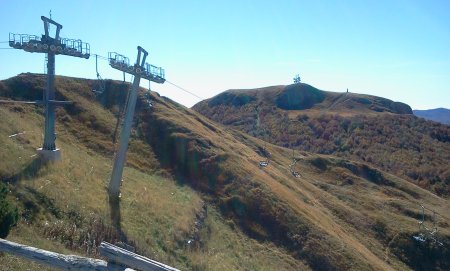 but the scenery on the previously followed trail is nevertheless nice.
The path then goes down towards the Prato della Cipolla, which is completely in the Genoa area, following a ski slope, on trail No. 7, signposted on the trellis of a skilift: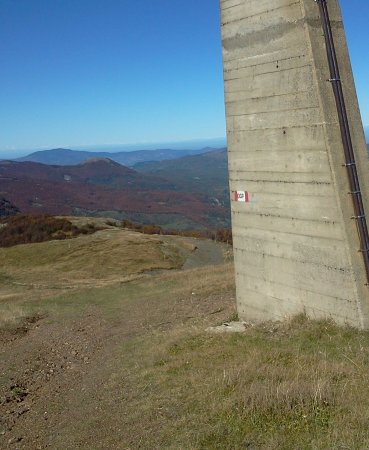 You head towards two boulders, always going down the ski slope with red-white signs. For those wishing, between the two boulders there is a rope bridge, accessible and feasible with proper equipment! (helmet, harness and lanyards):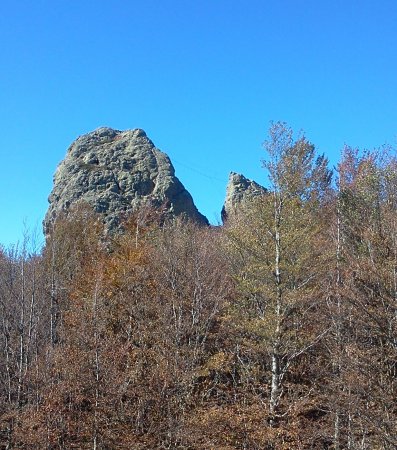 Finally you get to Prato della Cipolla: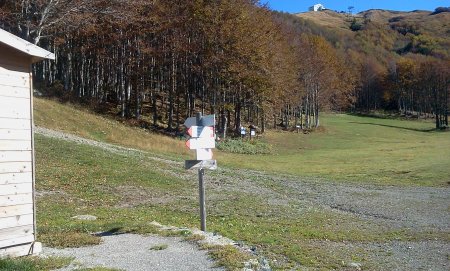 where there is a hut that serves as a refreshment place in summer and winter weekends during the opening season of the plant.
From there you can take the return path, proceeding on the right edge of the lawn (leaving the mountains behind) up to its end, where there is a board of the Park of Aveto, explaining the geological nature of the meadow (formerly a lake) and, opposite, a first (old) double signpost indicating Dogana and Astass and Rocca d'Aveto: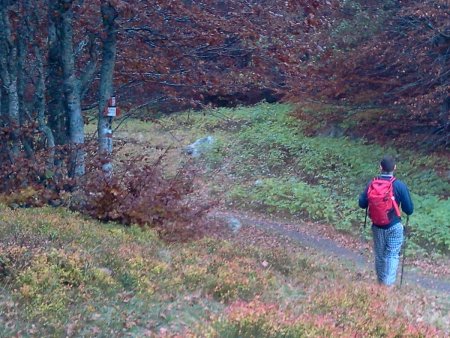 You take this direction to find soon another junction with indication to Fontana Gelata and Lago Nero, and then other signposts along the way, still indicating Fontana Gelata and Lago Nero, that you follow.
Once at Fontana Fredda, you go back along the first part of the path forward, along which there is also an indication, which leads you back to the road: