CARMIGNANI WALK
and Beach of Barbarossa, from Porto Azzurro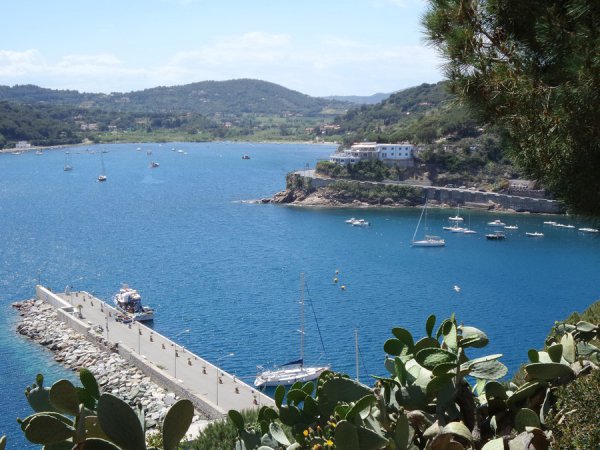 This easy and short route, which starts and finishes in Porto Azzurro, shaped as a partial ring, allows to reach the beautiful Beach of Barbarossa, and then walk along the scenic Carmignani Walk.
The beach is not very wide, but it is quite sheltered from the wind, thanks to the place the bay is located in. The walk, which rises a few tens of meters above the sea level, offers a scenic view and enchanting landscapes.
---
Approach
Porto Azzurro can be reached by car, or as the author did, by bus, departing from Cavo, and reaching the town in about half an hour.
---
Forward path
Take the pedestrian street Via d'Alarcon, or the waterfront Vitaliani Street, until you reach the main square with the pier: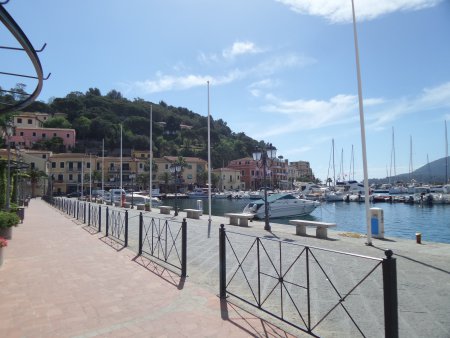 You enter Via Ricasoli, going between the houses: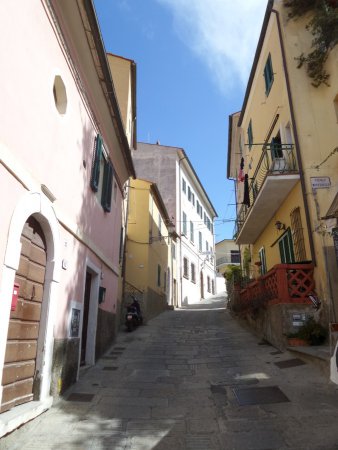 At the junction, you continue along Via Solferino: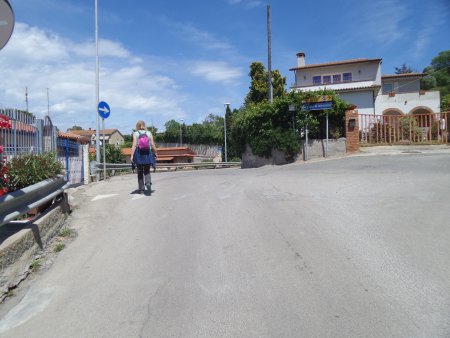 At the next junction, you continue on Via Casina, and at the next fork, along Via Travaglio, a dirt road that slopes down to the Barbarossa beach.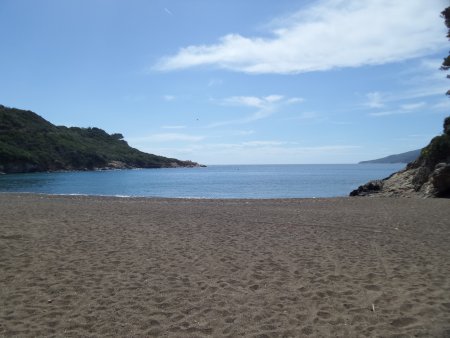 ---
Return path
On the western side of the beach, take the Promenade Carmignani: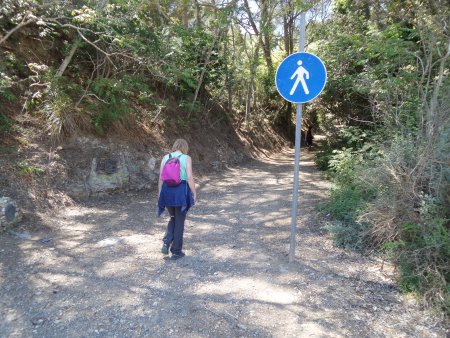 With reasonable slope, and a short section of stair steps, the path gradually rises above the sea level: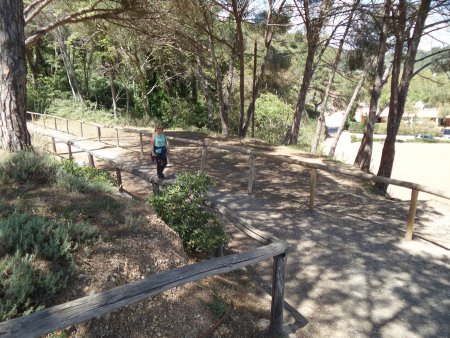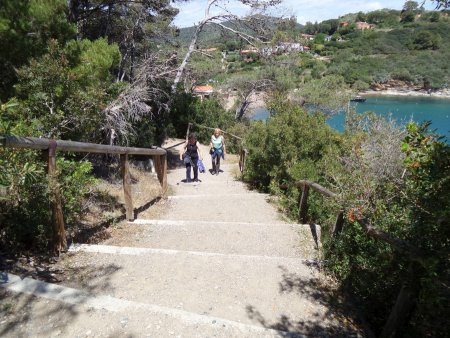 Then you walk among the oleanders, no longer significantly rising: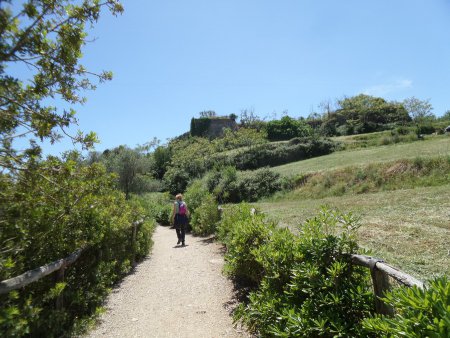 On most of the way, where the view is not obstructed by vegetation, the view is really worthwhile: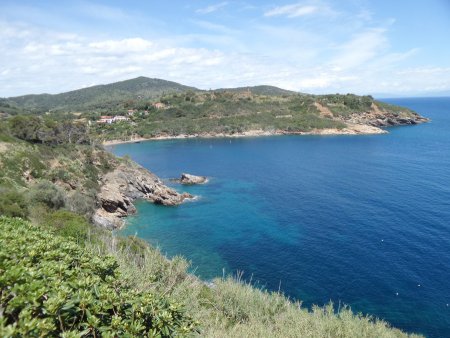 Continuing, you reach and walk under the high walls of the prison of Porto Azzurro: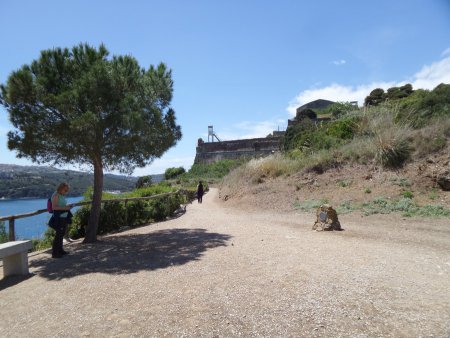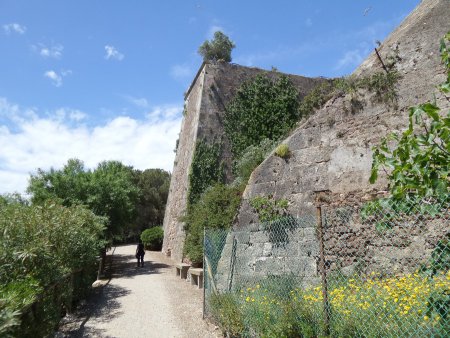 Gradually, you get back in sight of Porto Azzurro: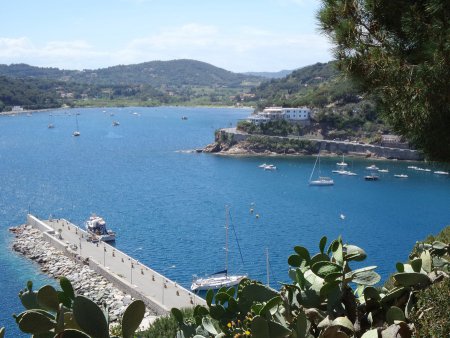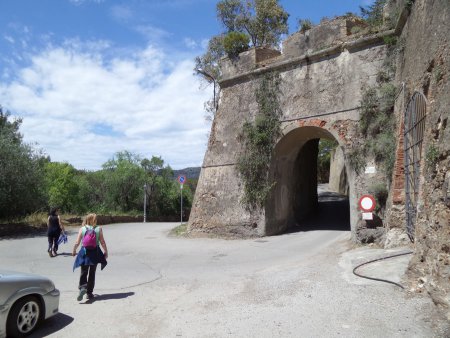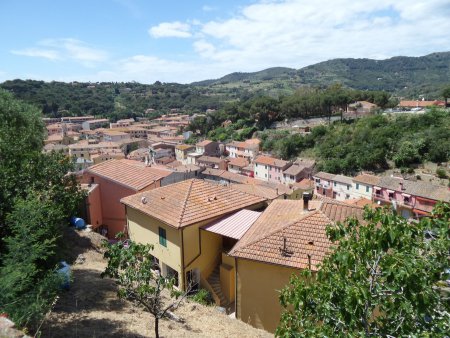 You walk along a branch of Via Solferino, then resume the branch forward, then Via Ricasoli, back down between the houses: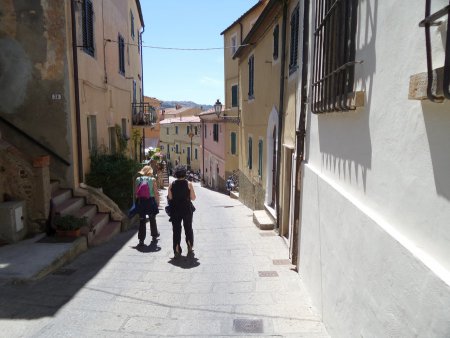 You then just follow the forward path back, until you reach the starting point.