ENTRELOR (SECONDARY SUMMIT)
from Bruil, Val di Rhêmes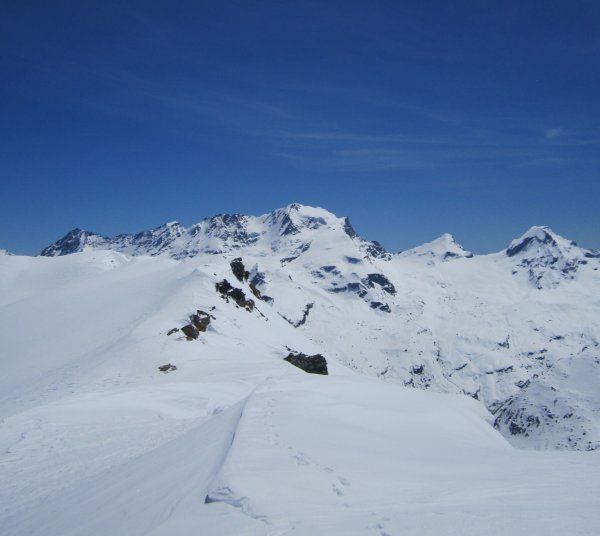 One of the finest alpine skiing treks in Val d'Aosta.
---
Access
You reach the village of Bruil Rhemes Notre Dame via the valley of the same name, that goes up from Villeneuve, a village in the valley shortly after Aosta; you park near the Town Hall: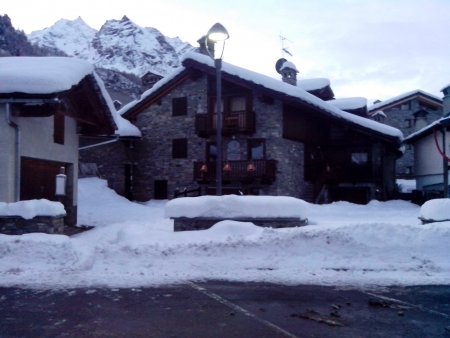 ---
Ascent
A signpost with the words "Entrelor" leads to a narrow road that quickly passes through the village, past a stream, after which a pole gives you all the indications you need: follow the path n ° 2. You can't go wrong. Go up the path until you shortly get to the place "A pre Bois."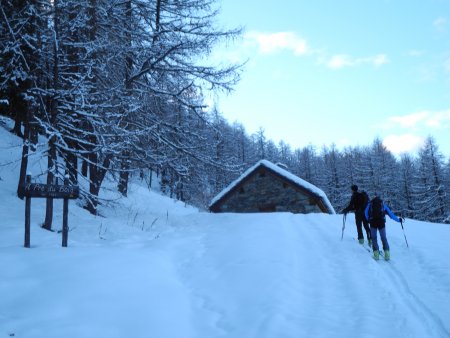 After passing it, continue on the trail in the woods, quite steep: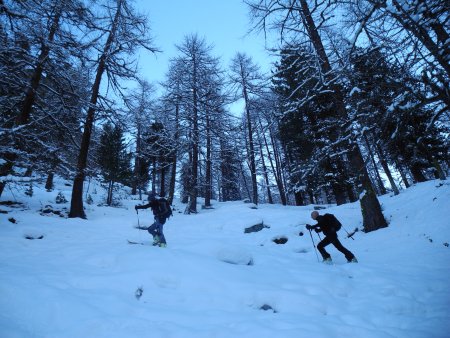 until you get to a fork, whith indications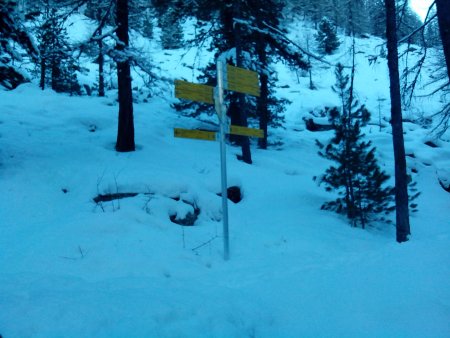 Keep right, following the signs, and soon you get out of the woods, and reach a characteristic cross: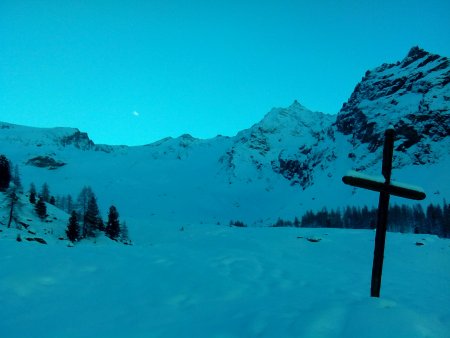 Here you can watch some fantastic scenery; behind you: the Granta Parei: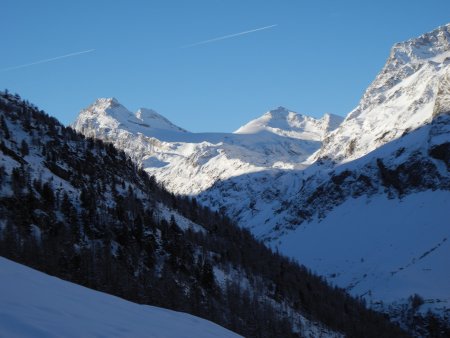 In front of you, the way up: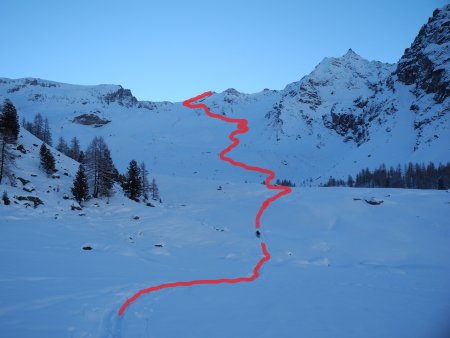 The trail now goes on without climbing, and on your right you can see a pasture: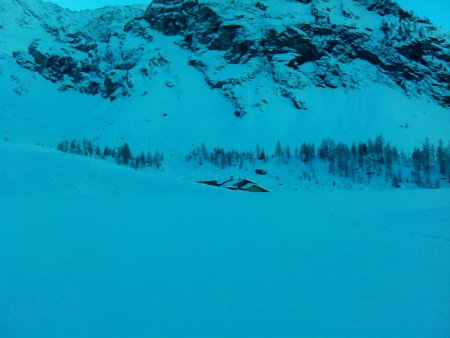 Now you climb up initially keeping to the right (left orographic side) of the valley: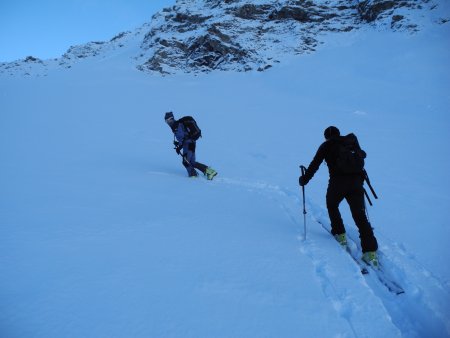 After crossing several ridges, the valley gets narrower, and you reach a gully: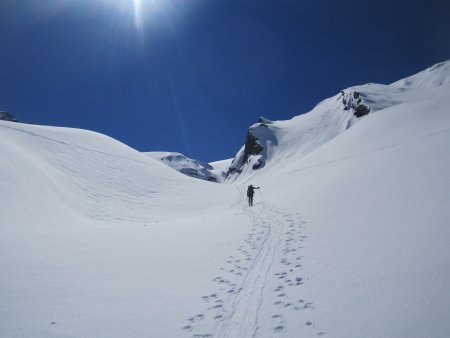 after which the path to the top is clear: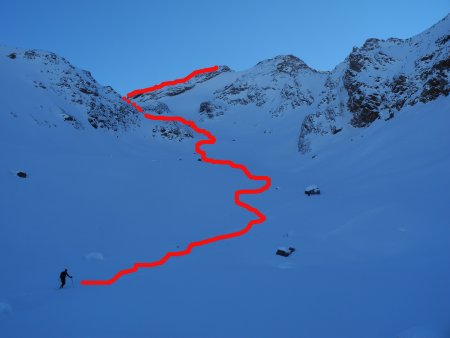 which implies that you go left, to reach the wide saddle left of the secondary summit: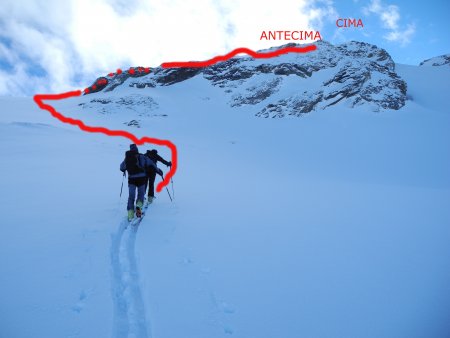 You reach the saddle that offers wide views of the valley and the Valle dell'Orco and Val Savaranche: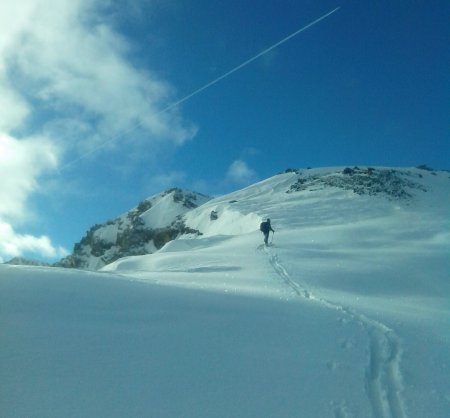 and from there you quickly reach the secondary summit of Entrelor.
In front of you, the Grivola and the Gran Paradiso
---
Descent
You go down to the saddle, and leaving the path forward, you go down to the wide valley in front of you: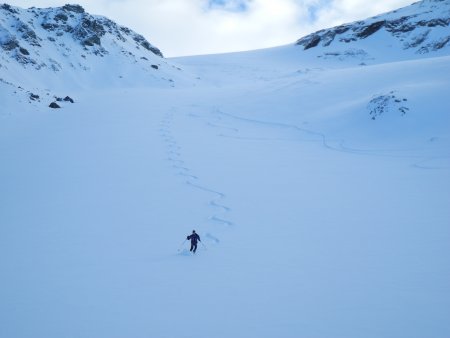 which rejoins the forward path just above the pastures previously described.