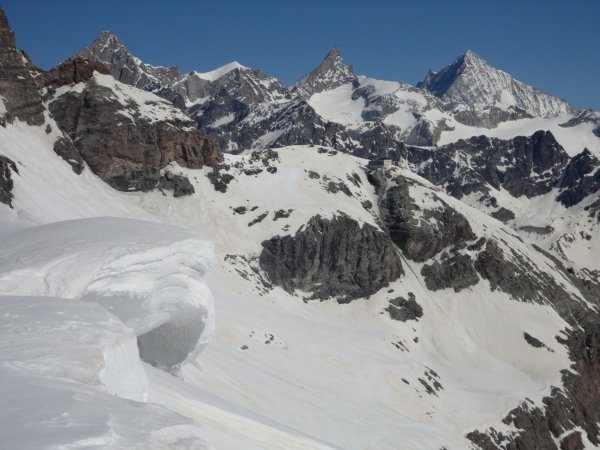 A beautiful tour, easy (only two slopes, somewhat steeper, make it BS) which allows you to get to a pass from which you have a breathtaking view on the north slopes of the 4000 Swiss and Italian maountains, and offers you a very close sight on the Matterhorn.
---
Access
As shown on the attached track, we have chosen to park conveniently close to the Cervinia cable car (wide parking).
---
Ascent
You go on foot up to the end of the track to the left looking at the Matterhorn, that ends near the historic center of Cervinia... so to speak. It is a blue slope that leads to Plan Maison.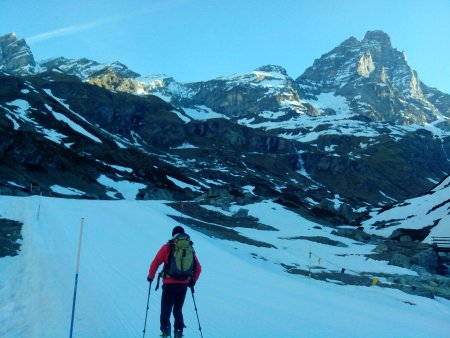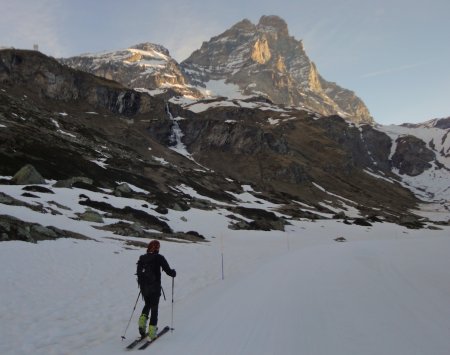 The destination is already visible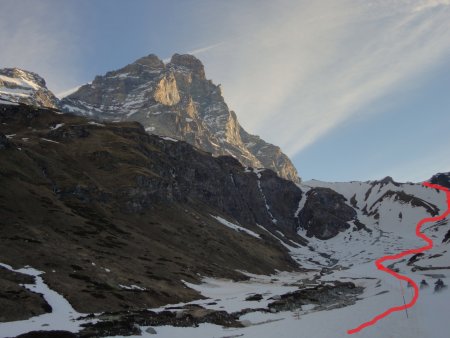 You climb the slope for about 300 m of altitude, and then you leave it to take an old decommissioned ski slope (coming down from Furggen) leaving Plain Maison to your right. (Be careful; in this area you might be inflicted a fine, if you go up during slope opening hours; starting soon, as we did, at 7 am from the parking lot, we were out of the area before the opening of the plant).
You climb up on moraine valleys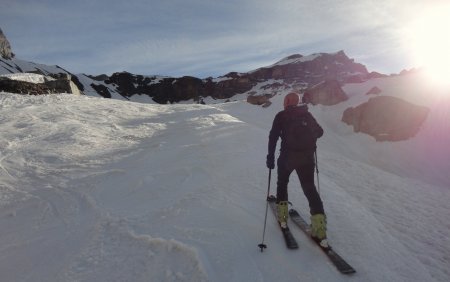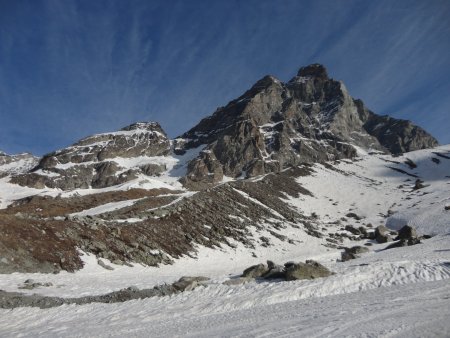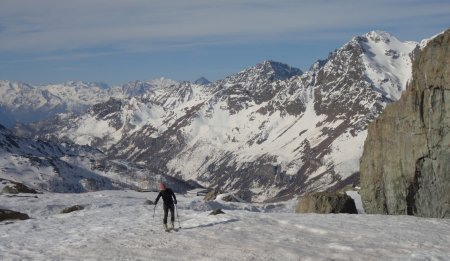 and the Matterhorn gets nearer and nearer aside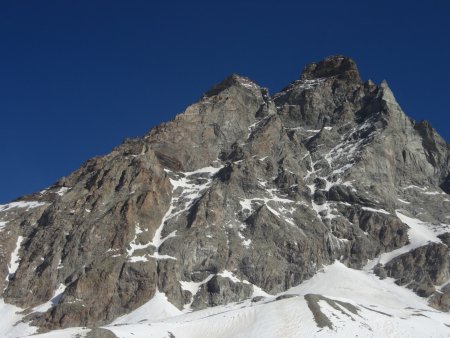 Your goal is a broad saddle, the second one, from left to right from the ridge of the Matterhorn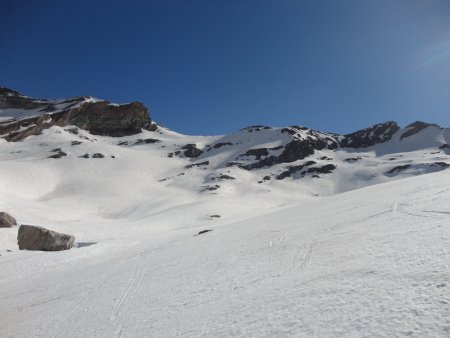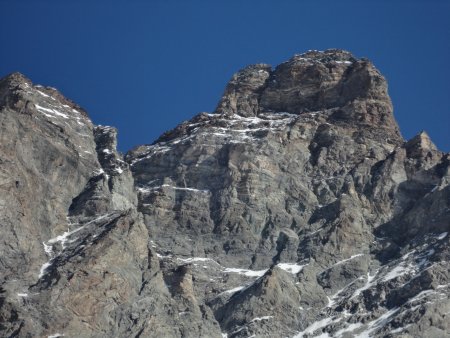 Almost arrived, you can see the east wall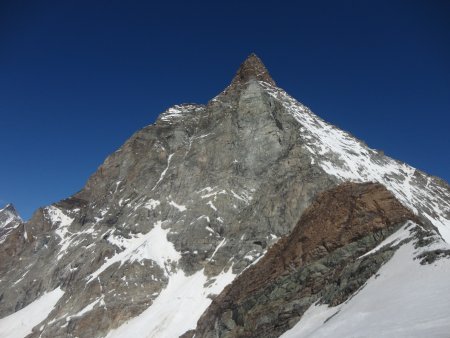 From the Col Furggen you can enjoy fantastic views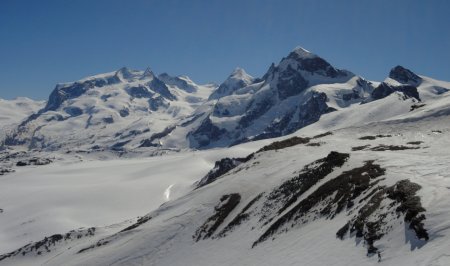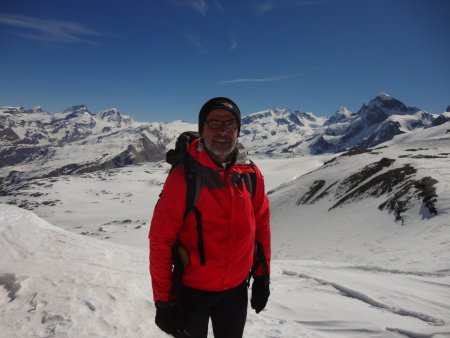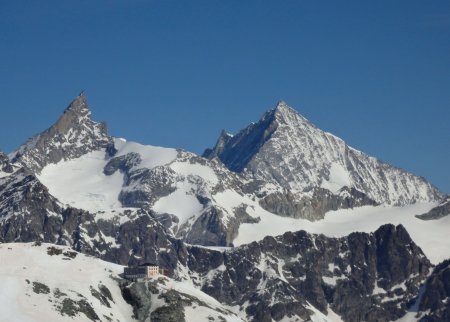 ---
Descent
Along the path forward, or if the snow is not so good, you can use the ski slopes...