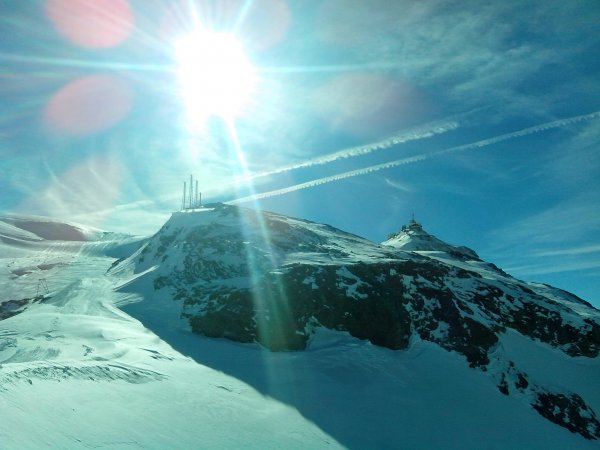 The ascent to the Klein Matterhorn is an easy trek, suitable for the beginning (or end) of the season, to be carried out strictly with closed ski plants (except those of Plateau Rosa). It is disdained by purists, because it is done on ski slopes, but I like describing it because it allows beginners to reach a wonderful glacial environment in conditions of safety.
Depending on training or snow conditions, you can choose to start right from Cervinia, or from one of the intermediate stations of the cableways that go to Plateau Rosa, or directly from Plateau Rosa!
Here is presented the report and the track starting from Plain Maison: the climb to the summit of the Klein Matterhorn is therefore done in about 1400 m of altitude gain.
---
Access
After reaching Cervinia, you can find large parking lots (for free) near the cable car (several indications).
---
Ascent
Take the cableway to Plain Maison, where you get off:
From there, go up along the ski slope, or the service road on the left of the chairlift Plain Maison (you can not go wrong!), and you can enjoy, while going up, the company of the Matterhorn, just aside:
You continue going up, until you reach the chairlift Bontadini and the ski slope of the same name, that will allow you to go through the pass of Theodulo, near the shelter of the same name:
Your destination is clearly visible (alas, even for the antennas on top of it); it stands to the right of the two Breithorn peaks, which summits are covered by an ice cap: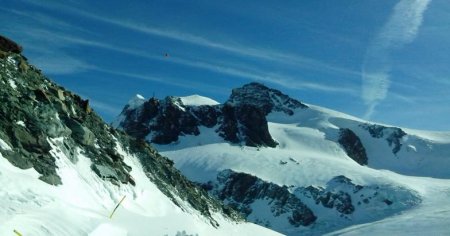 Now the view opens with a beautiful view of Plateau Rosa although in the presence of the Swiss ski plants: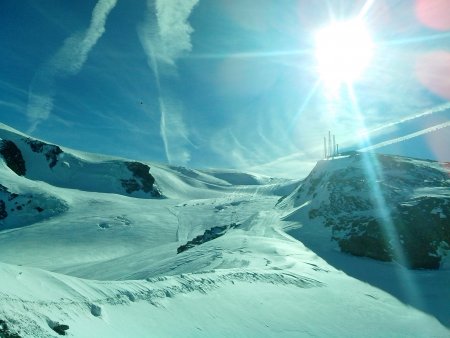 You go up along them, until you reach the higher part of Plateau Rosa, in view of your destination (which is also the point of arrival of the skilift from Zermatt):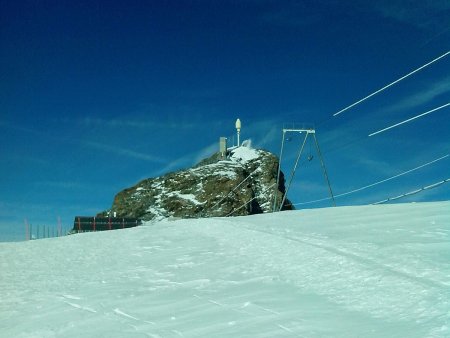 From there, in a few minutes you can reach the top by stairs: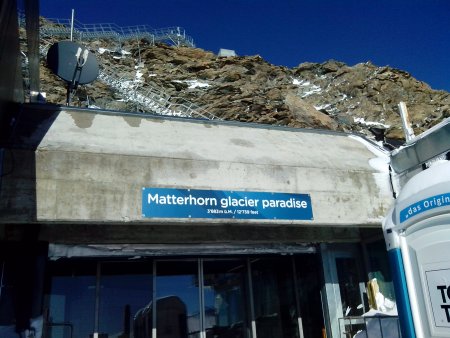 The view from here is amazing with views of the Breithorn, Castor and Pollux, and most of the 4000s of the Monte Rosa massif: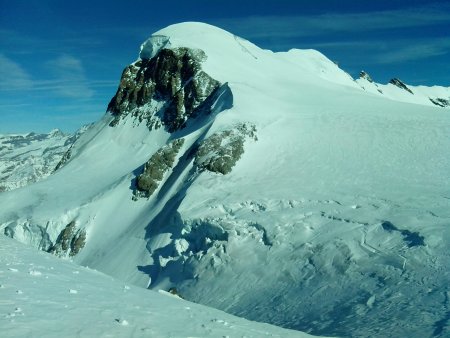 ---
Return
Same path.