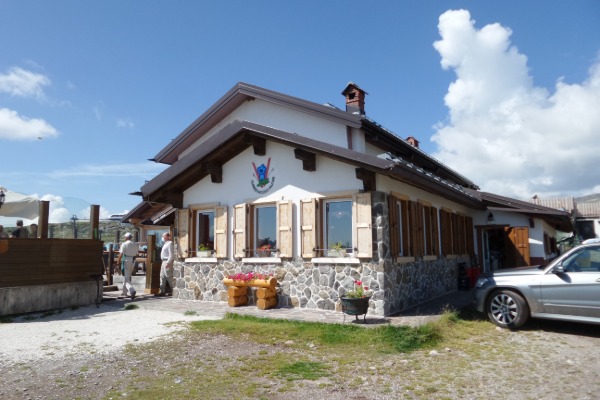 This route, although easy and untiring, allows you to reach a particular vantage point, from which the eye can range all the way around. In addition to this, there is the opportunity to enjoy the exquisite cuisine offered by the shelter.
Along the way, there is the opportunity to go down to the lake Cavia, a charming semi-artificial body of water, which is a good balcony on the Marmolada group and beyond.
---
Access
You can park at Passo Valles.
---
Route
From the pass, take the dirt road on the west side. Follow it, with some possible variant and shortcut. You pass before a hut, then a pond: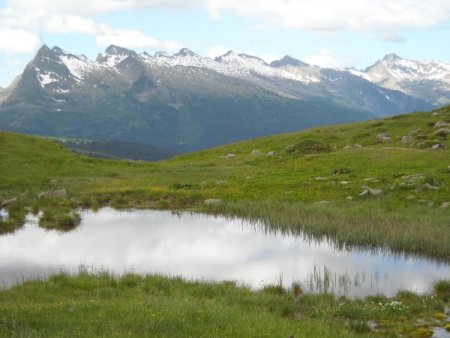 Most of the route takes place on a rolling and grassy plateau, which is a pasture in summer, while in winter it is part of a ski resort: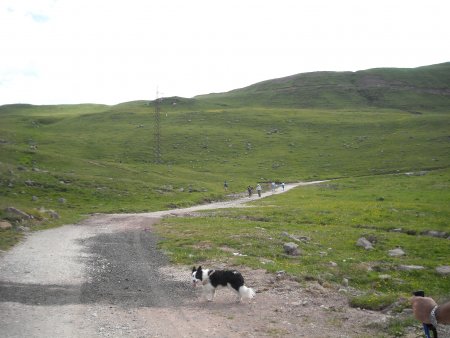 When, at roughly half of the difference in level you reach Forcella Pradazzo, it is possible to go down to the lake Cavia: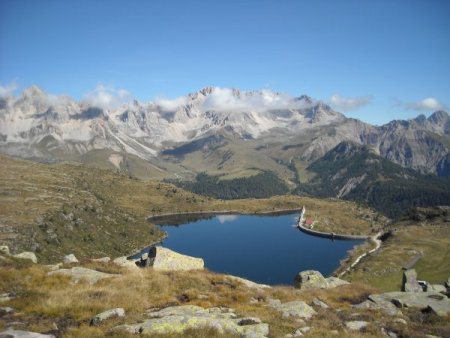 From the same fork you can go to reach the refuge, where an inscription engraved on wood testifies to its culinary vocation: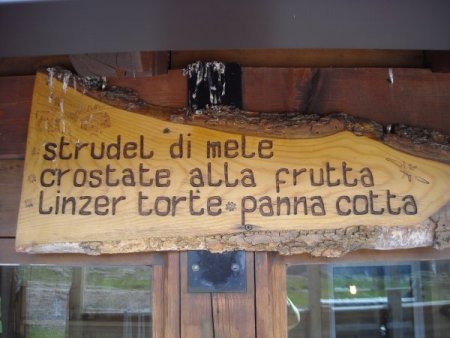 You can enjoy considerable views all around, on the Marmolada group, the Civetta, the Agner, the Pale di San Martino, among which the sub-group of Focobon: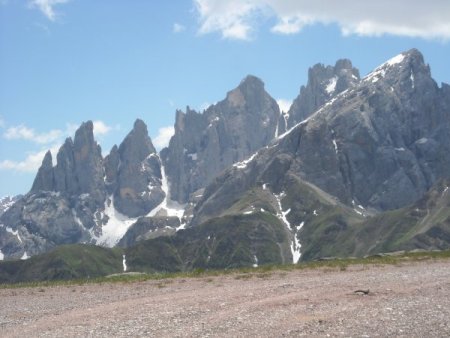 ---
Return
Same trail.