The Refuge Averau can easily be reached by chairlift, starting from Refugio Fedare. Those who prefer to walk, however, can reach it on foot, starting from Passo Giau. The trail winds for the most part at the foot of the southern wall of Nuvolau, and offers discrete views.
---
Access
Park at Passo Giau.
---
Route
Climb the visible path in the direction of Gusela: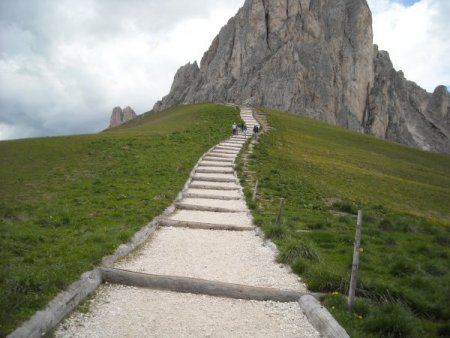 Once you have reached an antenna for telecommunications, the path becomes narrower and starts to go down among the boulders at the base of the Gusela.
The rest of the path is at the foot of the walls of Nuvolau: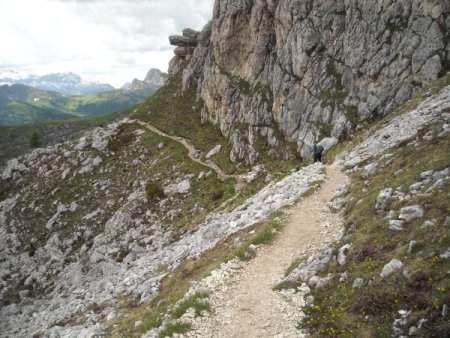 A final ascent leads you to the refuge: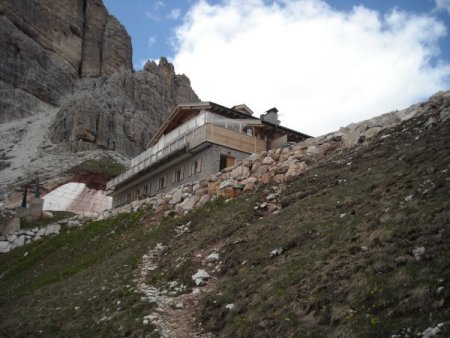 ---
Return
Same trail.