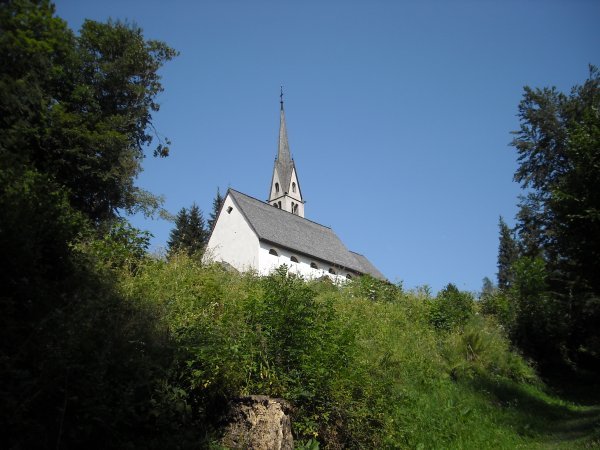 This route illustrates the charm of the Valley of Biois, with its characteristic spots, its inhabited fractions perched on green slopes, among beautiful forests of conifers, and all of this surrounded by wondrous mountains.
The path that is suggested here departs from Canale d'Agordo, passes through the town of Sachet, after crossing Carfon, and then climbs up to the Monumental Church of San Simon. The church could be reached directly by car, but a walk in the countryside and among the houses and huts definitely helps to prepare in the best way the spirit and the mood of the visitor.
---
Access
Canale d'Agordo is located at the side of SS346, and can be reached by crossing the bridge over the stream Biois. There are several parking areas.
---
Route
From the central square, head towards the bridge over the stream Biois, and cross it. Just beyond the highway, begins the path that leads to Carfon: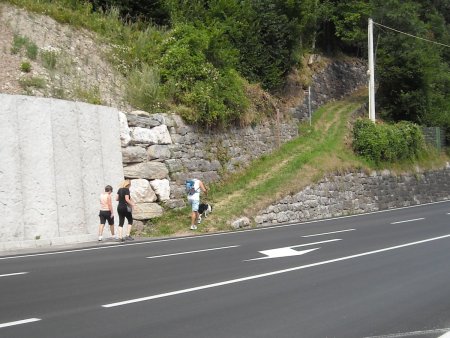 You climb through the forest until you reach the small town. It is possible to observe the typical architecture of the buildings, and especially of the barns (tabià) that characterizes these places: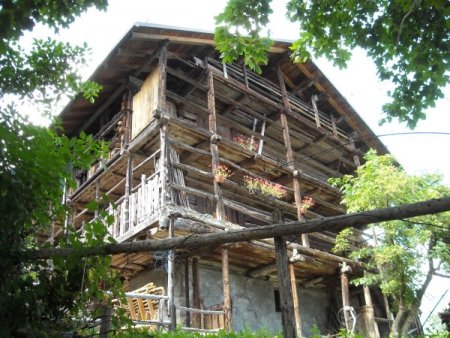 At Carfon you take the road towards Gaer, then to Andrich and Sachet: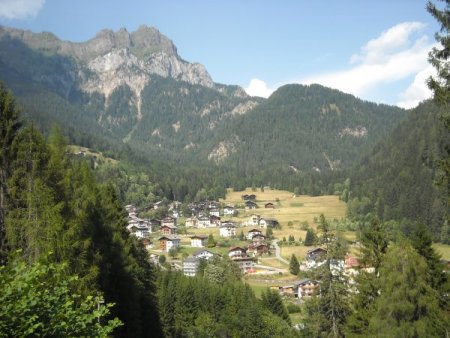 It is already possible to observe the church, on the slopes of Mount Celentone, with the majestic background of the Civetta: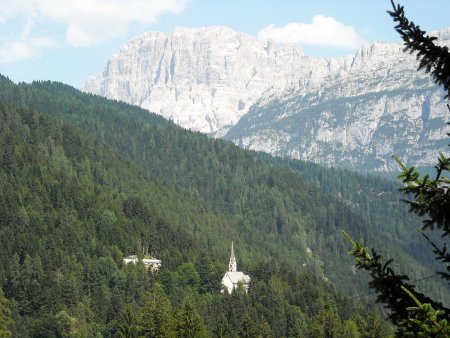 You reach and passe through the village of Sachet, where you take the path that leads to the church. Just before reaching it, there is a plate dedicated to Attilio Tissi, great climber originating in the place, as well as partisan and Senator: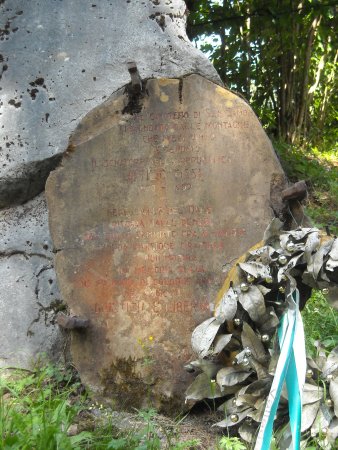 This way you reach the church: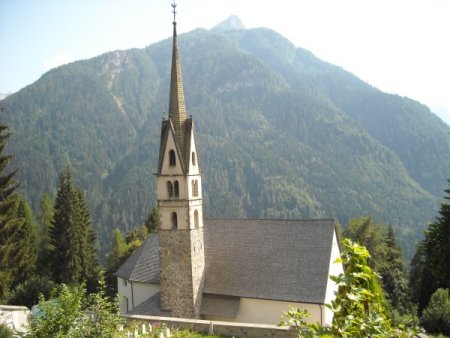 ---
Return
You can walk back along the path forward.
Alternatively, you can, from the village of Sachet, walk down to Celat: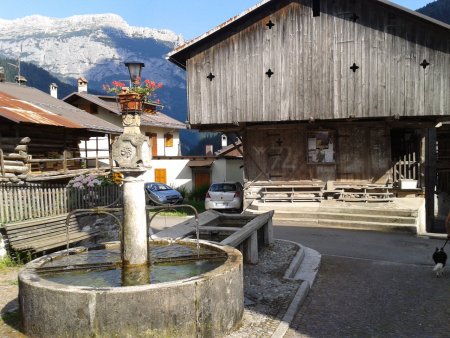 Then you cross the road and continue walking down until you reach the dirt road that climbs gently towards Canale d'Agordo, along the stream Biois: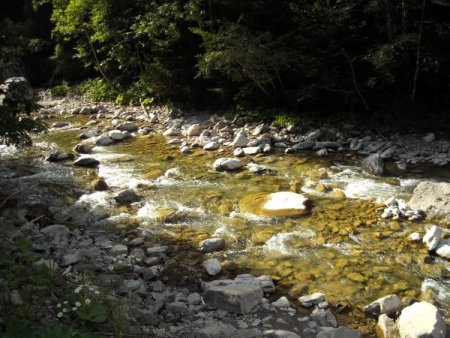 This way you get back to the starting point.