CASERA CAMPIGAT
from Capanna Cima Comelle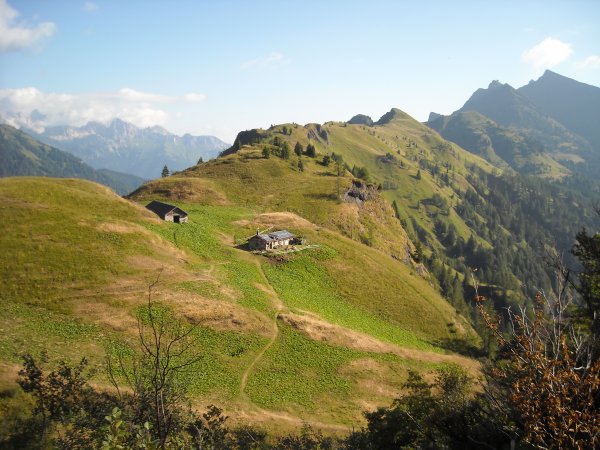 Beautiful and short hike with which you reach a typical alpine chalet, on the watershed between the Val Garés and Valle di San Lucano. The place offers great views of the Pale di San Martino, the Pale di San Lucano and the Gruppo dell'Agner, and both ridges of the Val Garés, with Cimon de la Stia on one side and Monte Caoz and Cima Pape on the other.
---
Access
You can park in the large square adjacent to Capanna Cima Comelle.
---
Route
Take the path 756 to the south-east: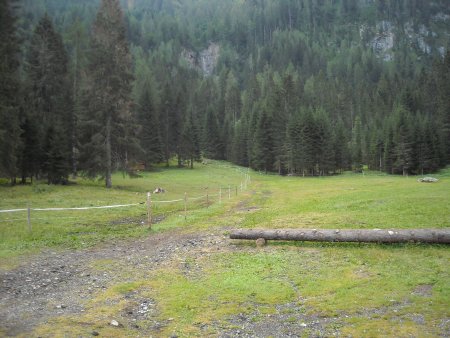 The trail begins to climb, steep only in short stretches, in a beautiful forest of conifers: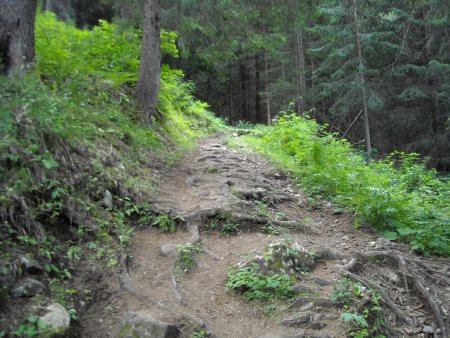 In a couple of strokes a walkway makes it easy to pass through a side slope: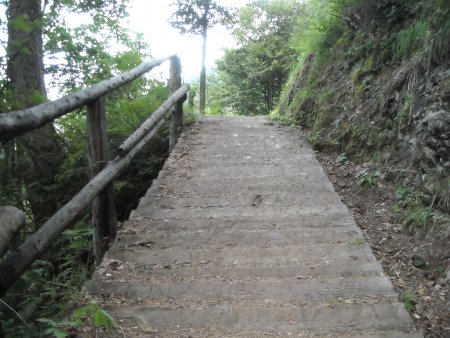 A bench bears a phrase that pope John Paul II said during a visit to these places: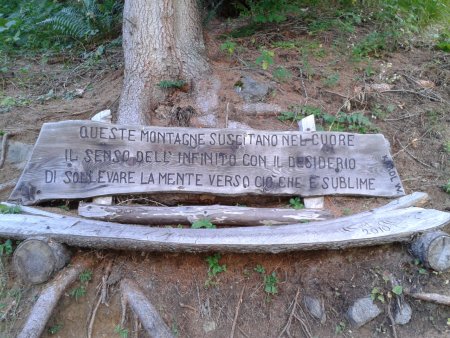 Go past the junction with trail 756, which is located at about two-thirds of the climb.
Finally, cross the pasture gate: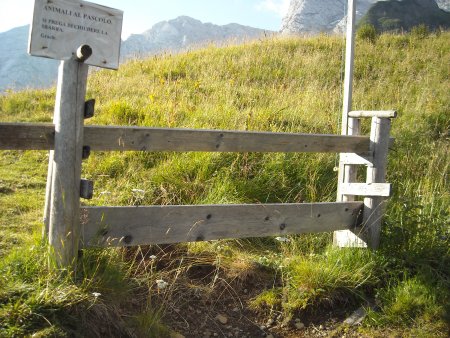 and soon after you pass Forcella Cesurette and you reach your destination: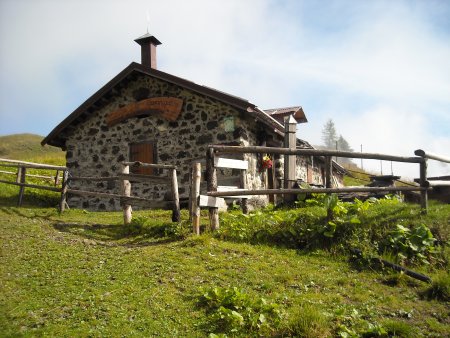 ---
Return
Same trail.