EARTH PYRAMIDS
from Klobenstein / Collalbo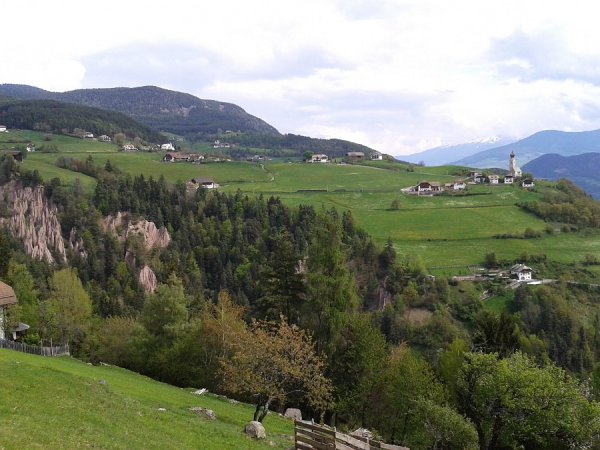 A beautiful walk on the plateau of Renon, which allows you to appreciate some of the typical and picturesque landscapes on the hills around Bolzano, enjoy magnificent views, and watch the fascinating Earth Pyramids of Renon.
Continuing along the path for a modest additional stretch you can get to the lovely church of Maria Saal, located in a sweet and verdant hillside setting, overlooking the Dolomites.
---
Access
From Bozen / Bolzano, drive along the SP 73 until you reach Klobenstein / Collalbo, where you can easily find a parking. It is possible, in order to reduce the length of the walk, to use one of several available parking lots further along the path, up to Lengmoos / Longomoso.
---
Route
You initially take in an easterly direction, following the main road, along the comfortable sidewalk, and passing through the village of Klobenstein / Collalbo: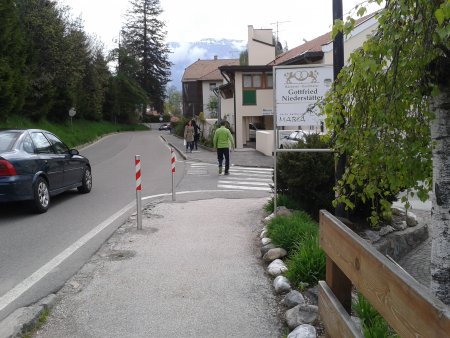 You go on, aside green meadows: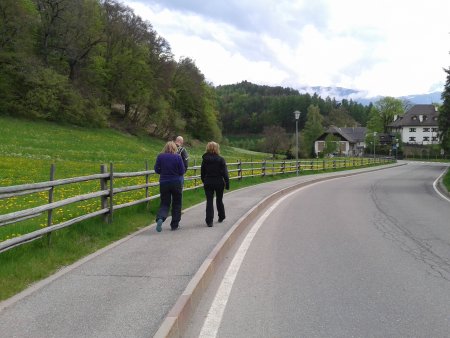 So you reach the peculiar village of Lengmoos / Longomoso: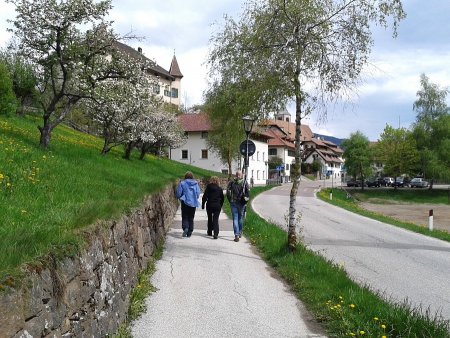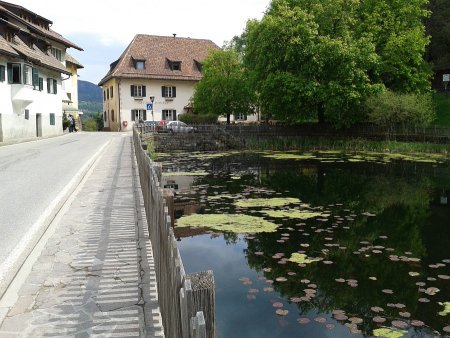 After crossing it, you continue slightly downhill, always along beautiful meadows: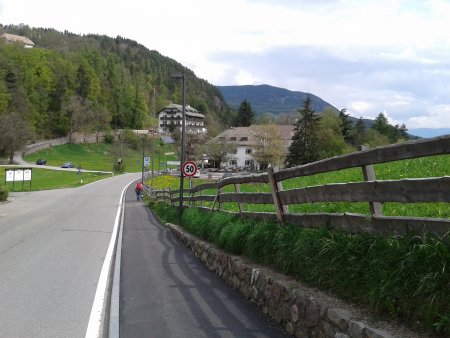 This way you get to the crossroads, well signposted, where you leave the road and take the scenic path: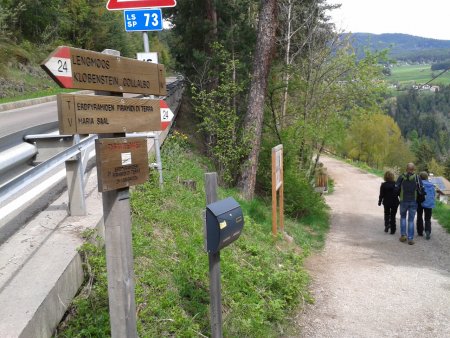 The trail proceeds on the hillside, along a forest: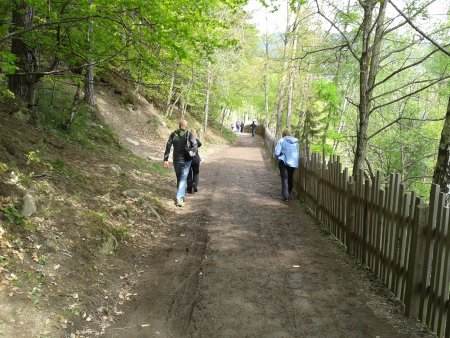 The pyramids are located on the other side of the valley formed by the Kolbl stream, and are visible from most part of the path. A particular vantage point allows you to appreciate them in all their charm: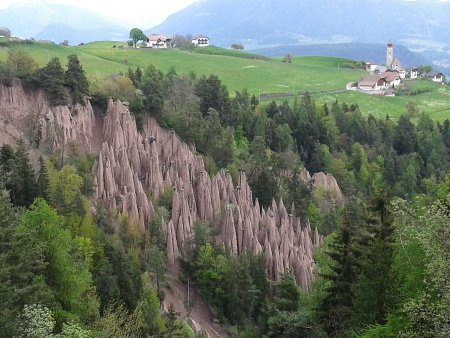 You can also enjoy a very scenic view on some groups of the Dolomites, like the Schlern / Scilliar: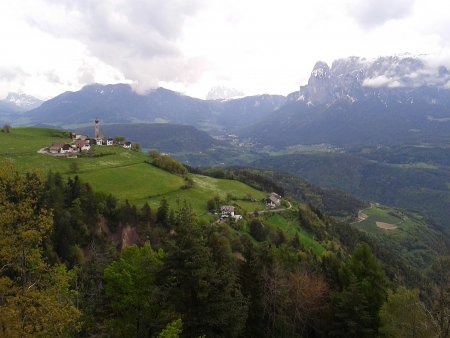 ---
Church of Maria Saal
Going further along the same path, you reach and cross the bridge over the already mentioned creek: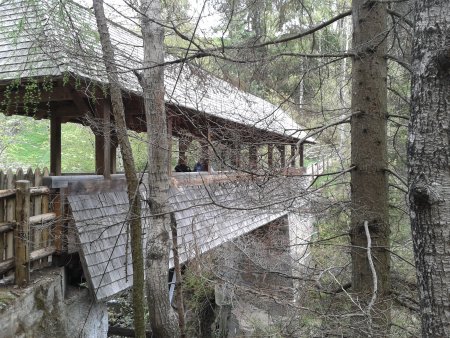 The path now rises more steeply, leading you to a hilly area: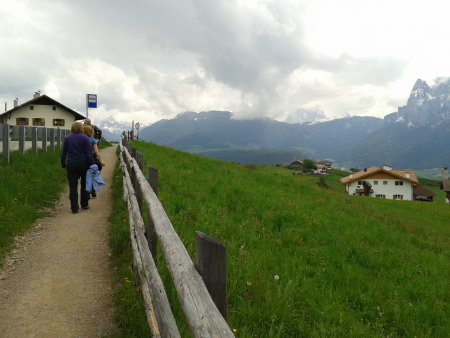 In short, walking along the road or the trail, you arrive at the picturesque church: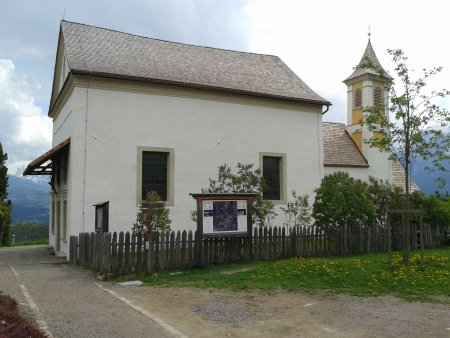 ---
Return
Same trail.