CROZ DI SANTA GIULIANA
by Via Normale, from RotwandHütte / Rifugio Roda di Vael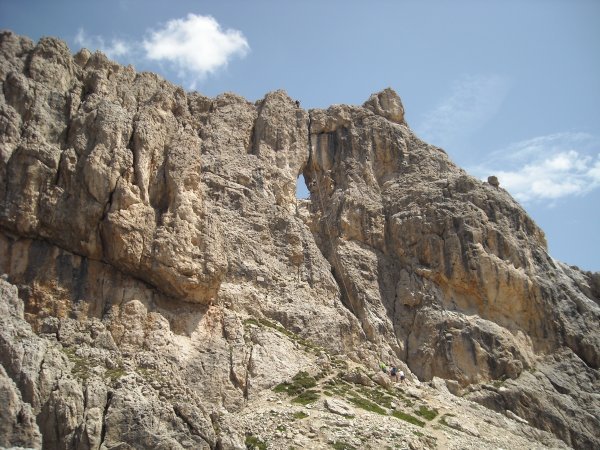 Short, easy and amusing climbing route, with a double rope on a peculiar window with a cross.
Author's Note: I thank Armando and other friends, who on several occasions have shared this climb with me, and who appear in several photographs.
---
Approach
From Rifugio Roda de Vael, take the path signposted Torre Finestra. The trail initially goes up on lawns: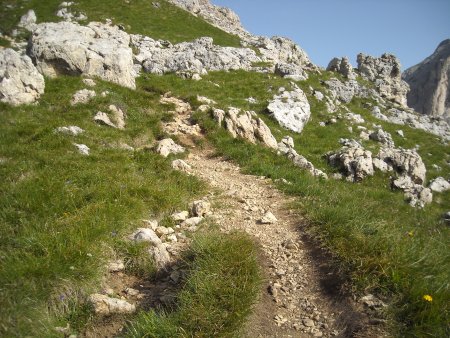 Then, when the trail comes close to the base of the Croz di Santa Giuliana, there are some cables, and finally a peculiar ladder that goes up inside a narrow tunnel: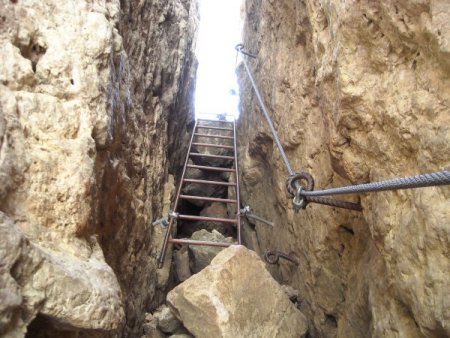 At the exit, you will find yourself at the base of a large grassy basin, and at a fork. You take the uphill path, which brings you under the Croz of Santa Giuliana, also called Torre Finestra: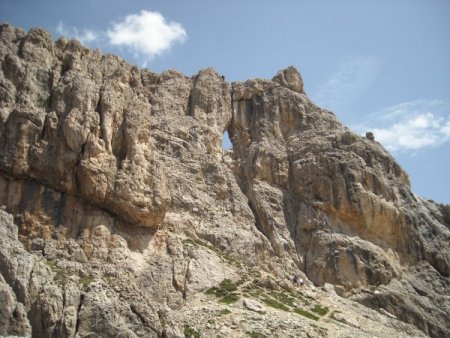 Just below the base of the Croz, stray from the path, pointing to a pair of plates, one of which is white and visible from afar. The attack is right at the plates.
---
Schema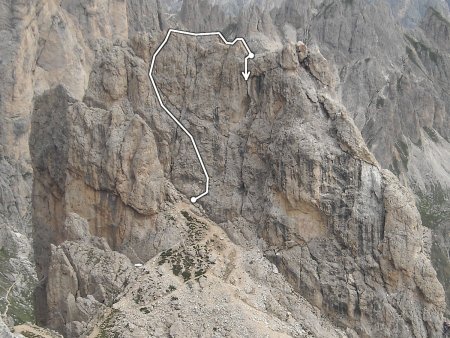 ---
Route
L1: You go up, bypassing the plates to the right, then up obliquely to the left, following the easiest line of ascent: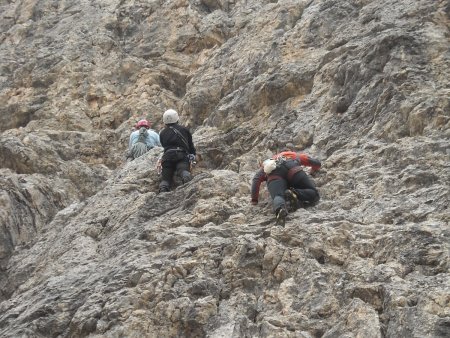 In correspondence of a marked vertical crack, keep on going up diagonally left. Possibility of a stop on two nails with lanyard.
30 m, III.
L2: Continue obliquely to the left, until you find, some ten meters from the crest, a possibility of easy passage bending diagonally to the right.
30 m, III, III+.
Ridge: Proceed about twenty meters along the ridge to the south until you find in a clevis, a point of descent, on a cemented big chain.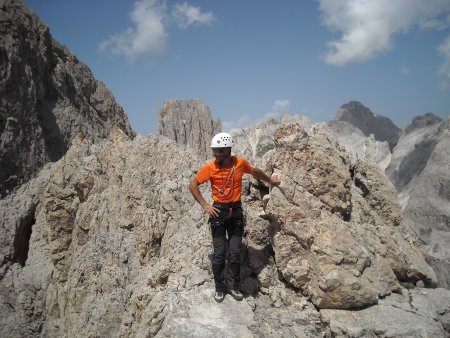 ---
Return
You run an amusing 30 m double rope (knot at the end of the rope!)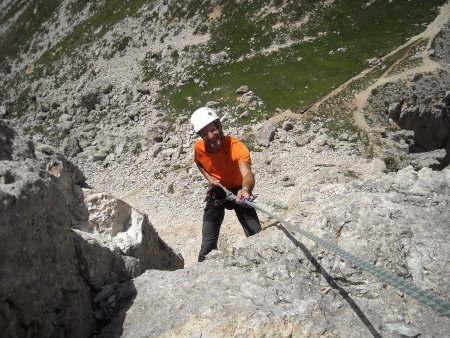 This brings you almost to the base of the wall, from where you can easily complete the descent de-climbing on the last rocks of the base.
The rest of the return takes place along the forward path.