WEIßENSTEIN
Pietralba, from Schmiederalm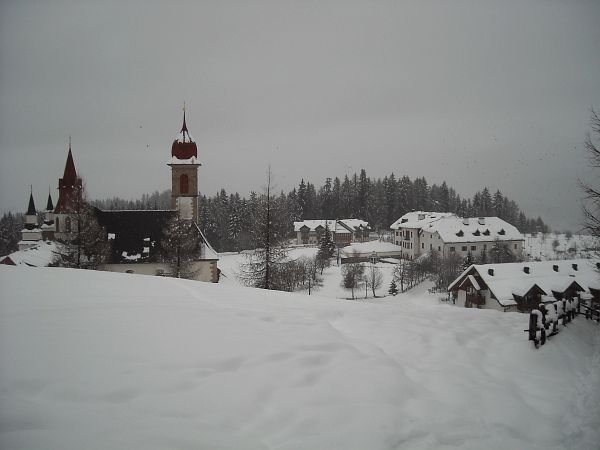 The sanctuary of Weißenstein / Pietralba has un undoubted spiritual charm. Although it can be reached easily by car, it can also be a pleasant destination for an easy and relaxing hike starting from Schmiederalm and passing, on the return, by Schönrastalm.
It is a walk of two hours or so, suitable for anyone, good for summer, or as you can see from the photos in this case, in a picturesque snowy environment.
---
Access
From the village of Aldino you take the detour to the east, with directions to Lerch. The street continues beyond the village; you will pass and ignore the junction for Bletterbach and continue driving uphill until you reach Schmiederalm. There are parking spaces aside the restaurant, but there is also a large parking pitch just ahead.
---
Route
You take the forest road to the north, and after no more than 200 m you turn left, downhill: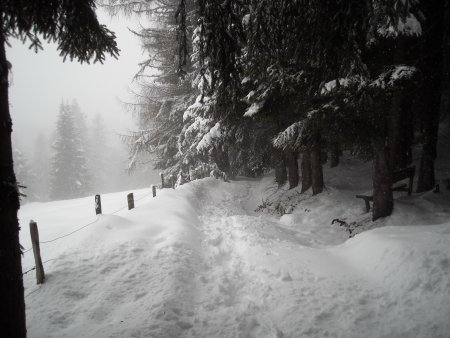 After a little more than 200 m, you come across another path that you take to the right. Usually this is a beaten track: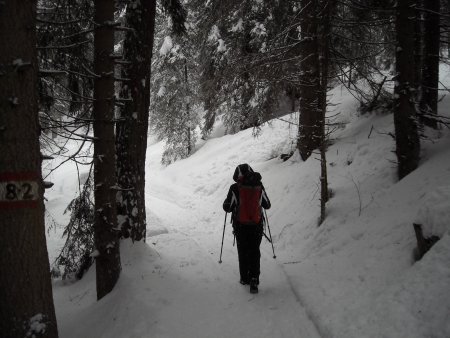 You proceed along gentle slopes, often in the woods, but also through some clearing: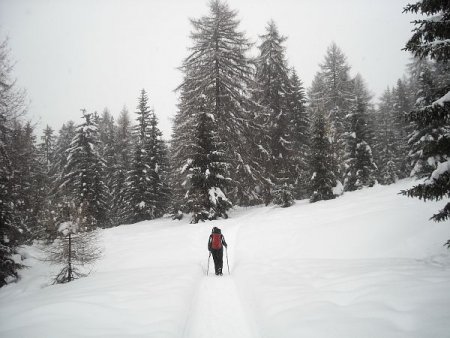 After about an hour from the start, you reach the destination: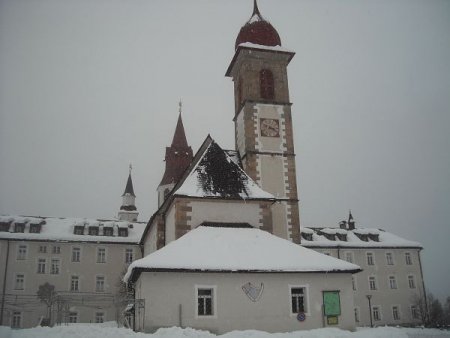 ---
Return
You take the path that goes off to the south-west, with directions to Schönrastalm: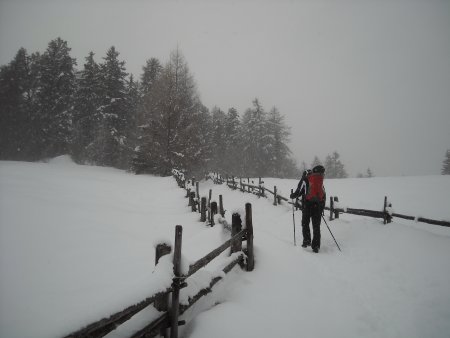 The path continues uphill, mostly in the woods, until it joins at the end of the climb with another path, along which you can shortly reach Schönrastalm: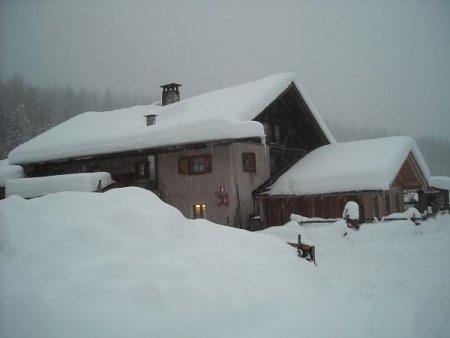 From there, in about 15 minutes, you get back to the starting point along a comfortable dirt road.